When changes are made to your form, you can replace the template PDF for the report type so that all new submitted reports will use the update form, while maintaining a record of all past submissions for that report type. Report types cannot be deleted, but they can be archived so that new submissions are no longer accepted. You must have "Manage Reports" privileges in order to make changes to or archive a report type. These changes can only be made on the website.
Click the clipboard icon in the navigation bar to access Field Reports.

Click the dropdown menu next to the title of the report template you want to modify, then click "Settings."

Update the title or permissions in the Report Settings pane. To update the template, click on the name of the PDF to bring up the "Upload PDF template" window. Select the file of the new template you would like to use from your computer.
When you are done making changes, click "Update Report Settings" to save the updates you have made
Click the dropdown menu next to the title of the report type you want to modify, then select "Archive".

Confirm you would like to archive the template by clicking "Archive" on the popup.
Archived report types and their submissions can be viewed by clicking "Archived" at the top of the Field Reports type list on the web, or "Inactive reports" at the end of the report type list on iOS.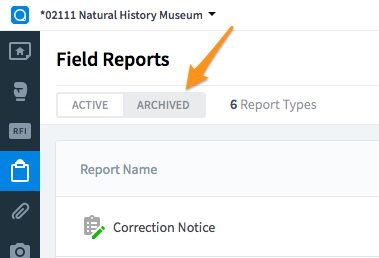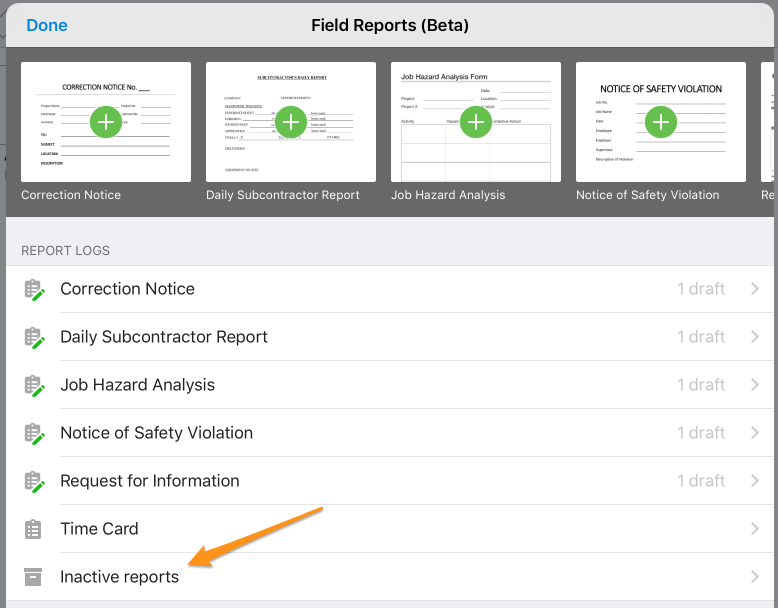 Any drafts that were created before the report type was archived may still be submitted, but new drafts cannot be created. Click on the template name in the archived section to view all prior submissions.