Automatic Email Notifications
There are currently two types of automatic email notifications that are sent out for field reports. 
1. Report assignees will receive a one-time email notification when they are initially assigned to a new field report type.  
Example: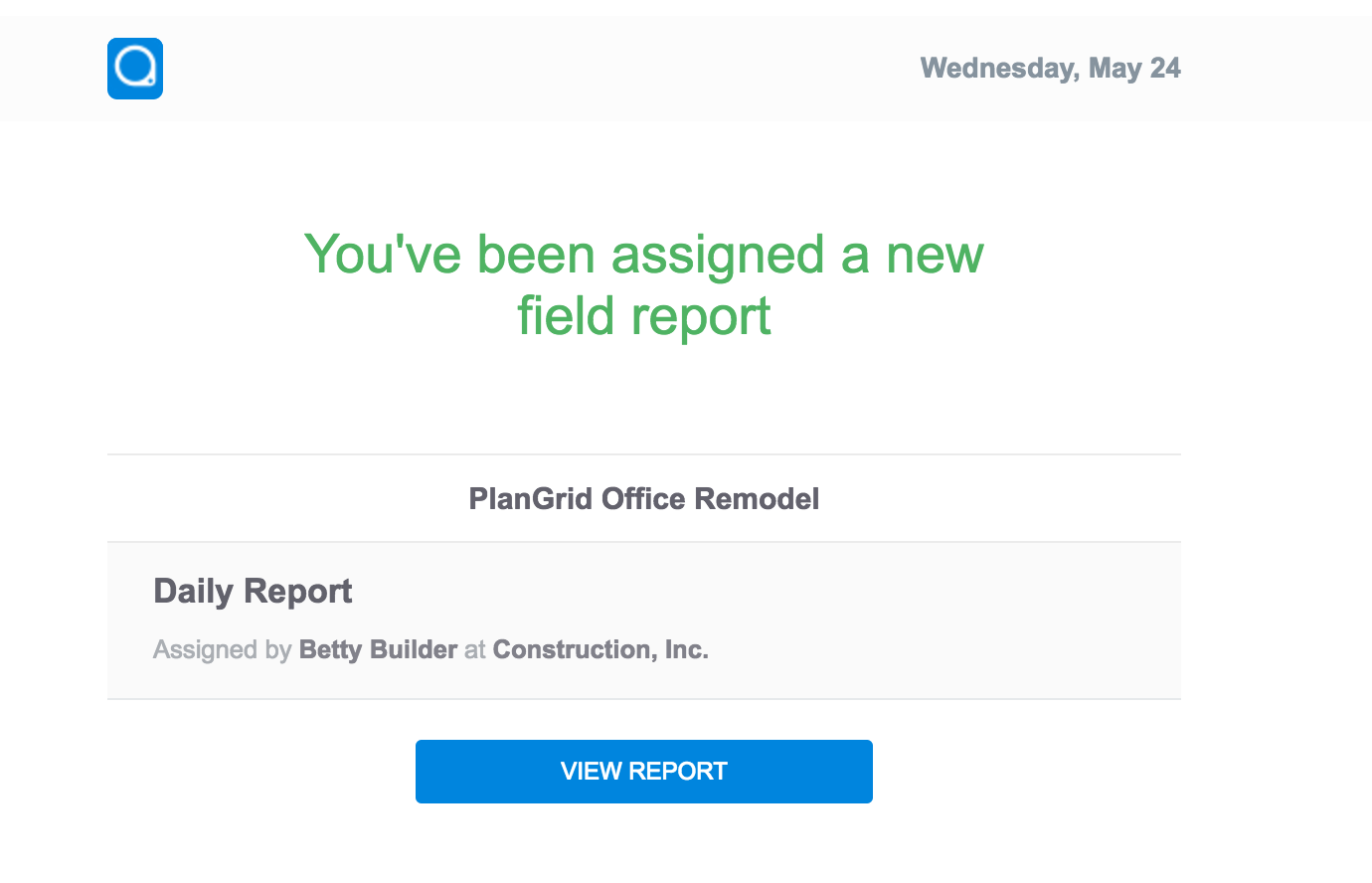 2. All report reviewers will receive a daily email notification with a list of all submitted reports from that day, including a link to view those reports on PlanGrid. 
 Example: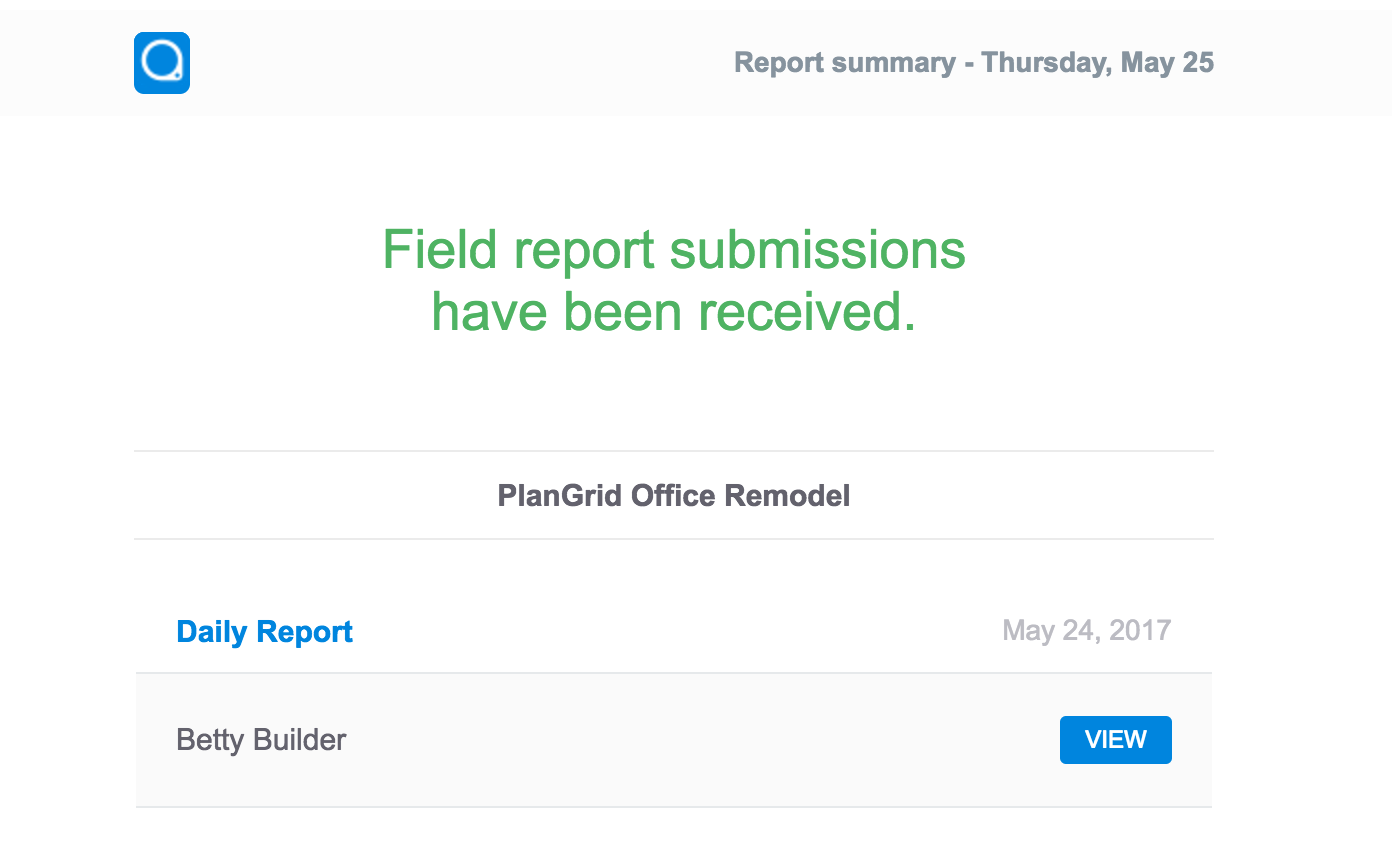 View and Update your Field Report email preferences: 
1. Log in to your PlanGrid account online at https://app.plangrid.com/. Click on your username, in the upper right corner, then click on "Account Settings."

2. To receive notification emails for field reports, make sure the box is checked for 'Field Reports Activity.' If it is not, click to check the box and then click 'Save' to save your changes.