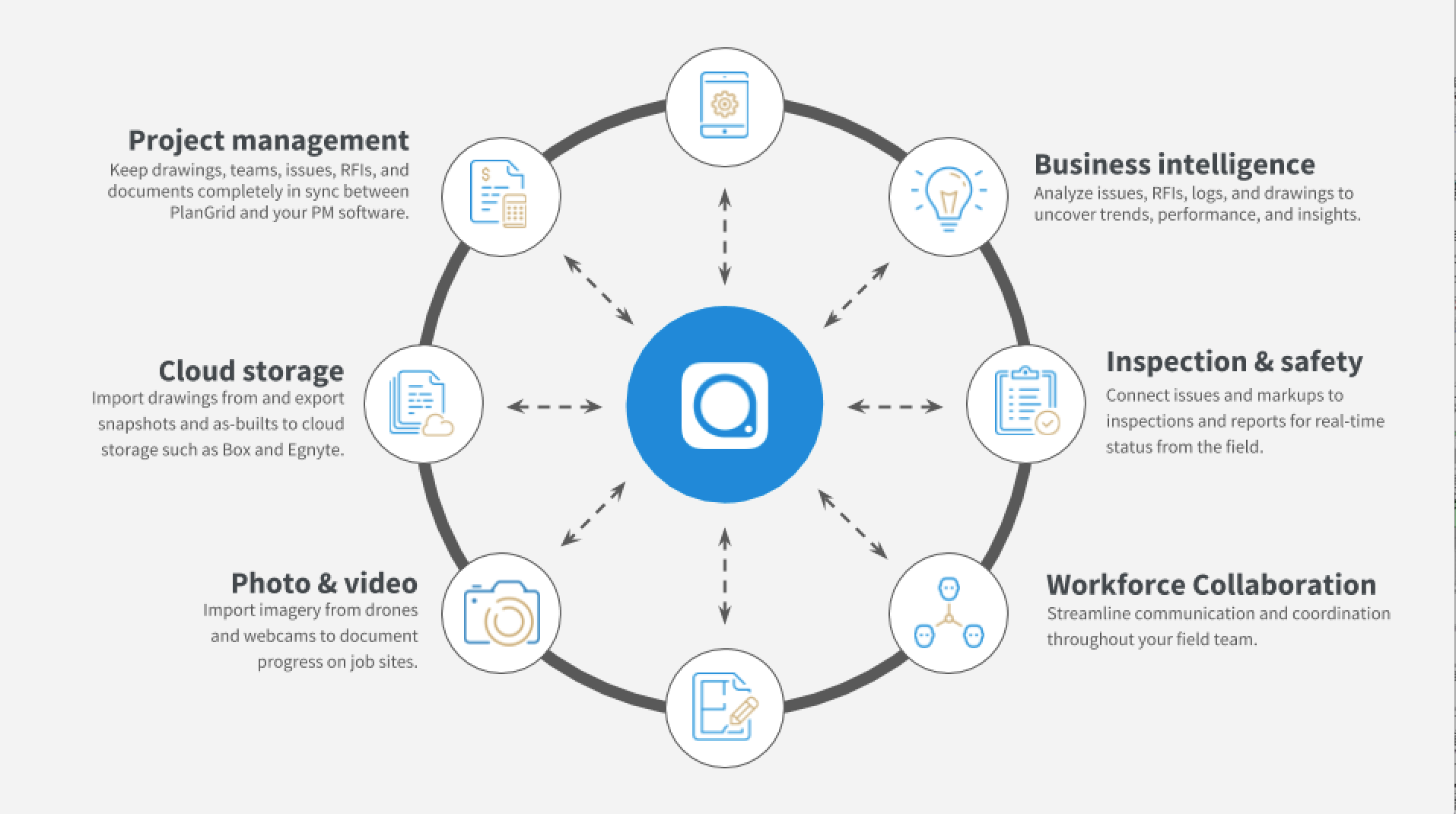 Get the most from your technology investment by selecting best-of-breed applications for each specific need in your organization. Leverage integrations from PlanGrid's partner ecosystem to make sure critical data and intelligence get to everyone who need them, whether in the field or office, and no matter which application they use. Unlock more productivity by putting up to date information into the right hands.
Many of PlanGrid's integrations are built on PlanGrid Connect, which allows for custom integrations between PlanGrid and other common software. The platform was built to be easy to use by people with little to no coding experience, but our Technical Solutions team is also available to help with more complex integration needs. Visit https://www.plangrid.com/contact/ to get in contact with our team and learn more about PlanGrid Connect.
For a complete list of partners and available integrations, please visit http://www.plangrid.com/integrations. If you are interested in getting set up with an integration, you can contact partners@plangrid.com .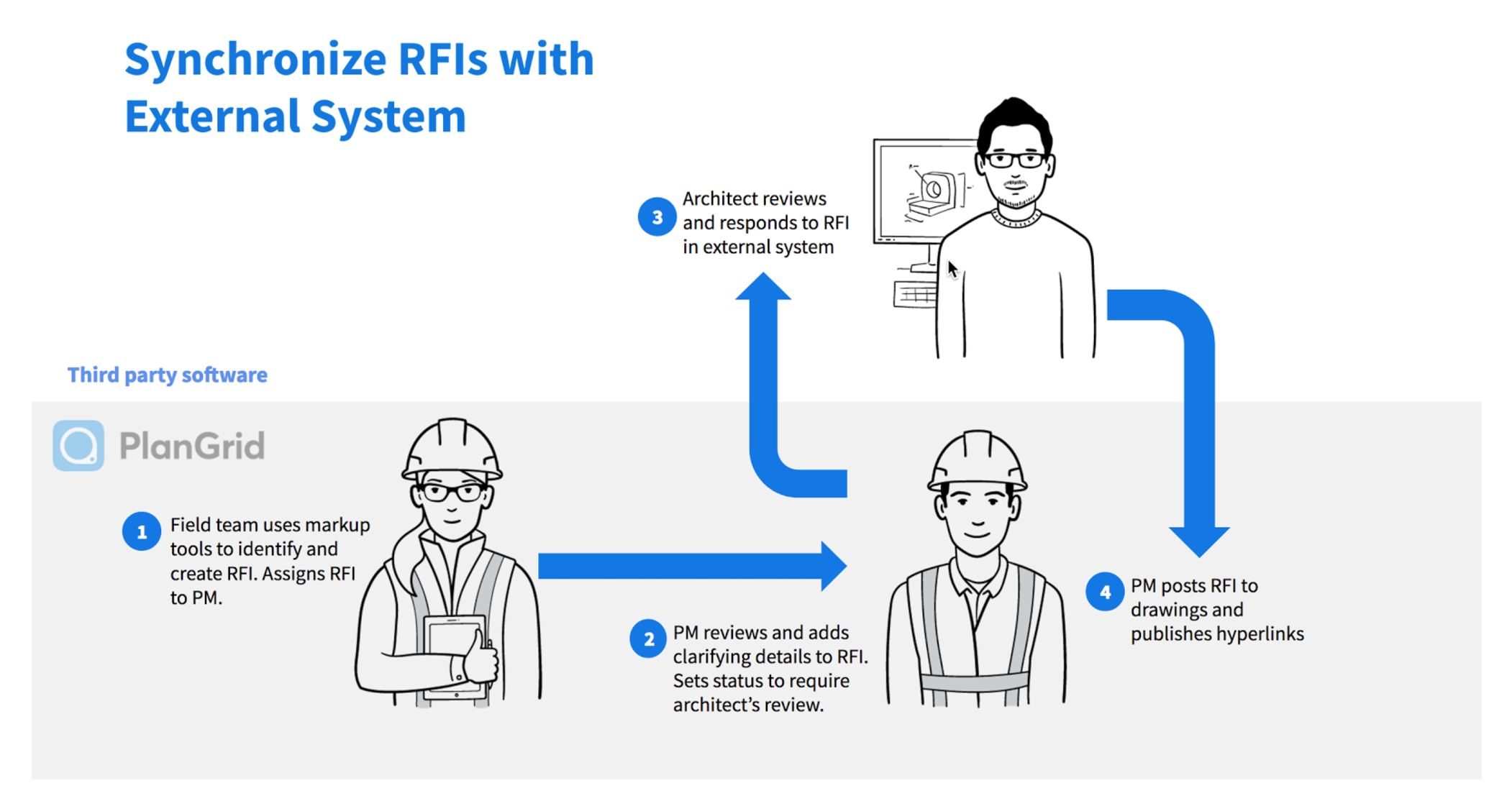 If you are interested in building an integration to your internal systems, you can leverage the PlanGrid Application Programming Interface (API). Develop software integrations to transfer files and log activity between PlanGrid and custom applications such as dashboards, trackers, and project management tools. Build deep, customized integrations to software like cloud storage or data analytics platforms to meet your specific business needs.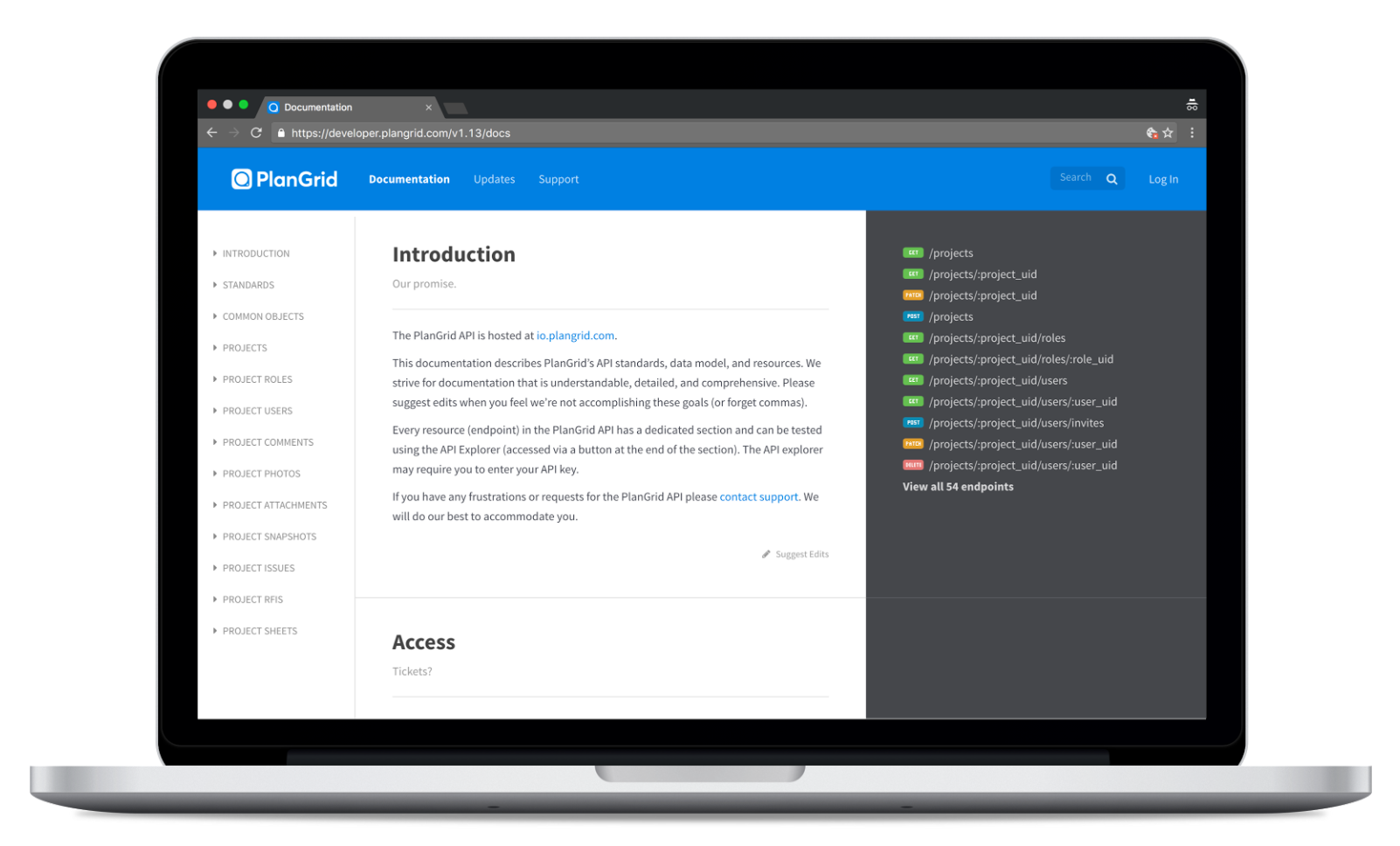 Further technical documentation on our API can be found at https://developer.plangrid.com.
If you have any questions regarding our API, please email developers@plangrid.com.