Featured:
Resetting from the Sign In Page
Resetting from the Account Page
If you are having trouble signing in because you have not yet activated your PlanGrid account, you can do so here.
Resetting your Password from the Sign In Page​
1. To reset your password, go to the main log in page, and click on "Forgot your Password" link as shown below.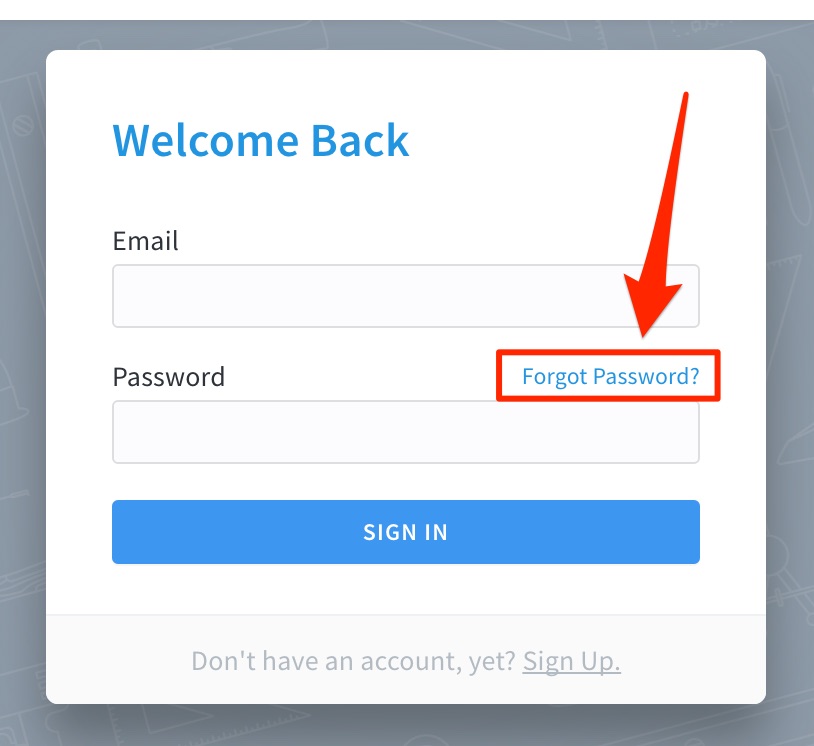 2. Next, enter the email associated with your PlanGrid account, and click "Send Link". ​You can also click here to enter the email to change your password.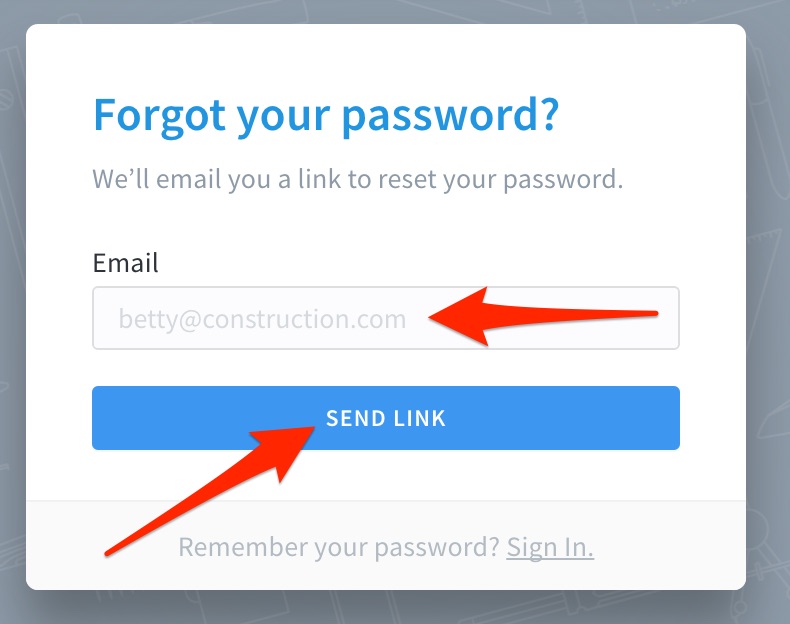 3. You will be sent an email with a link to reset your password. If you do not receive the email, check your spam or junk folders. ​Click on the reset link in the Password Reset email.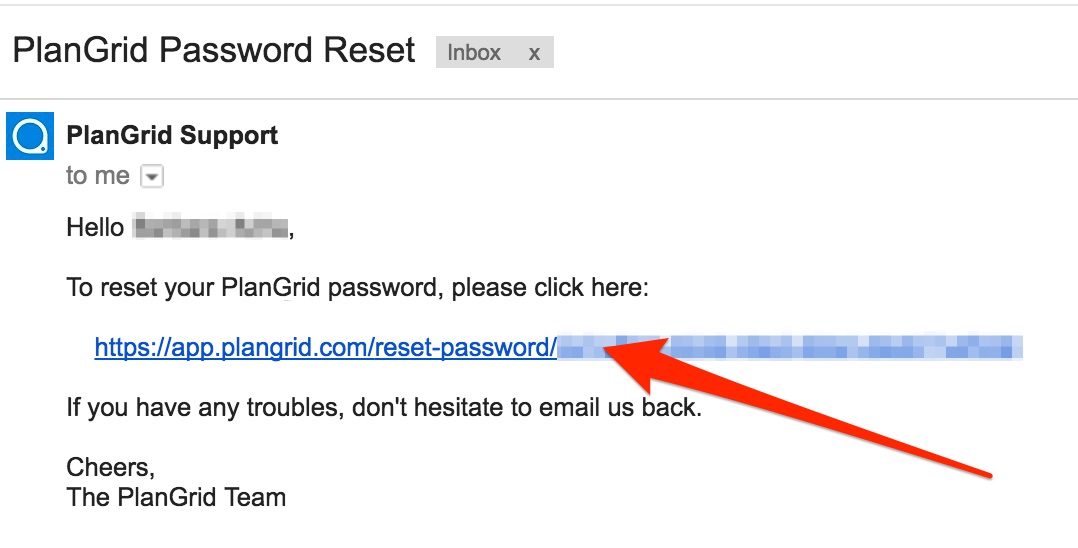 4. You will be taken to plangrid.com, where you will create a new password, then click "Update Password."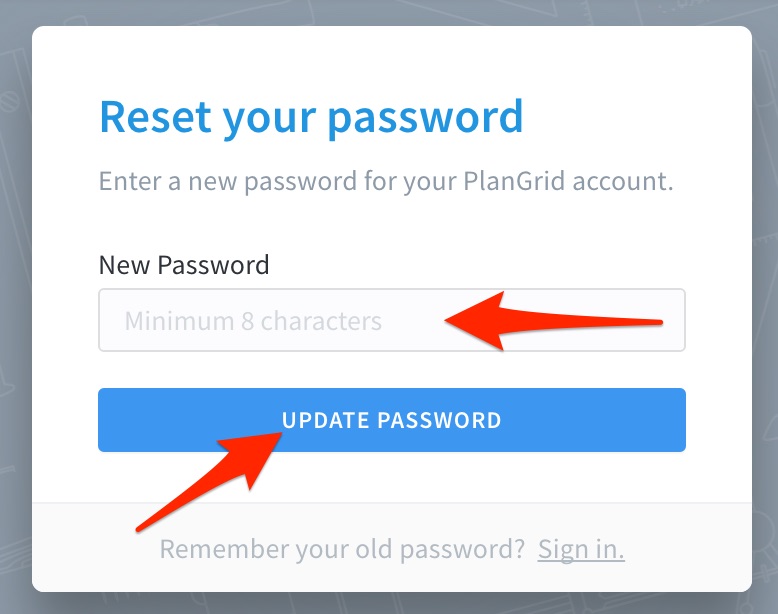 5. Sign in using your new password.
Resetting your Password from your Account Page​
If you know the password to your account and need to update it, you can do so through your account page.
1. In the upper right hand corner of plangrid.com, click on your username , and then click on "Account Settings".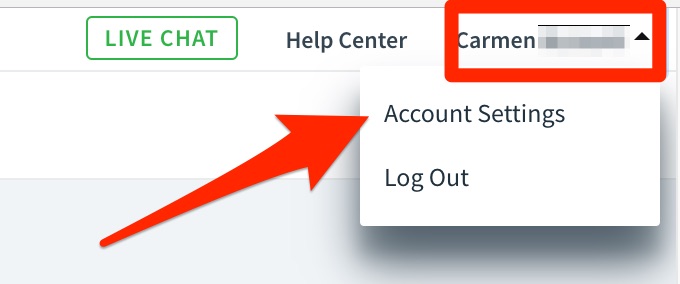 2. Under "Profile", click on "Change Password"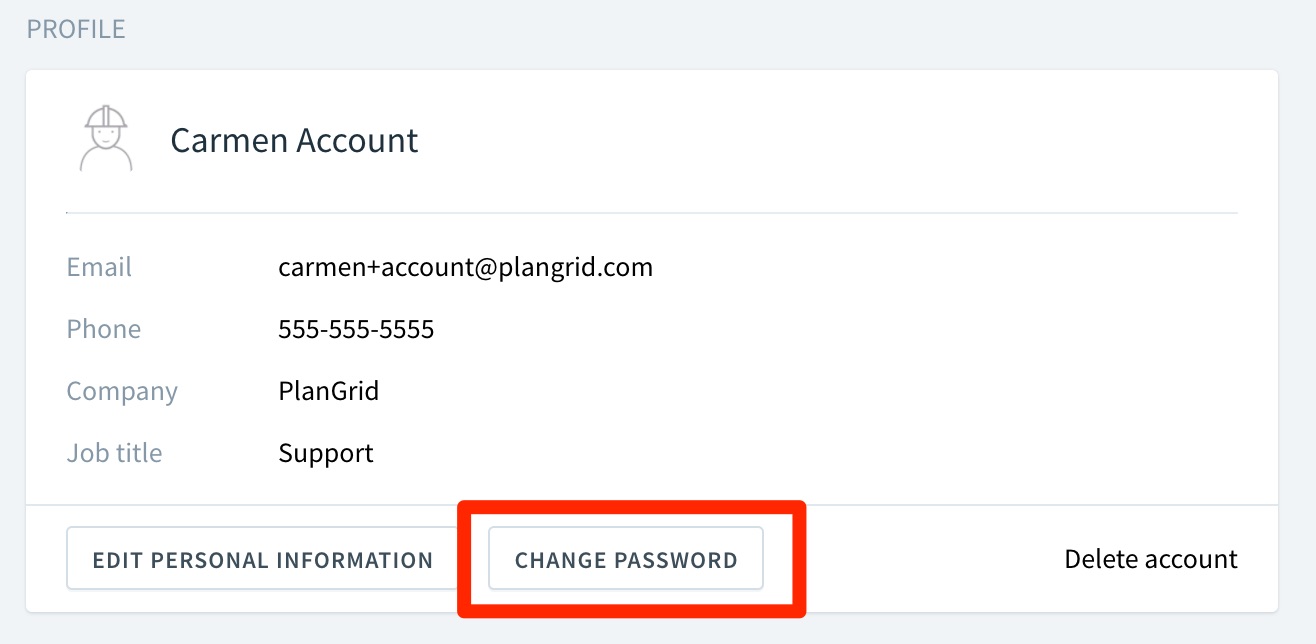 2. Type your current password, your new password, and confirm your new password. Then, click on "Change Password". Please note that passwords need to be at least eight characters, and contain at least one uppercase and one lowercase letters (A, z), and at least one numeric character (such as 0-9).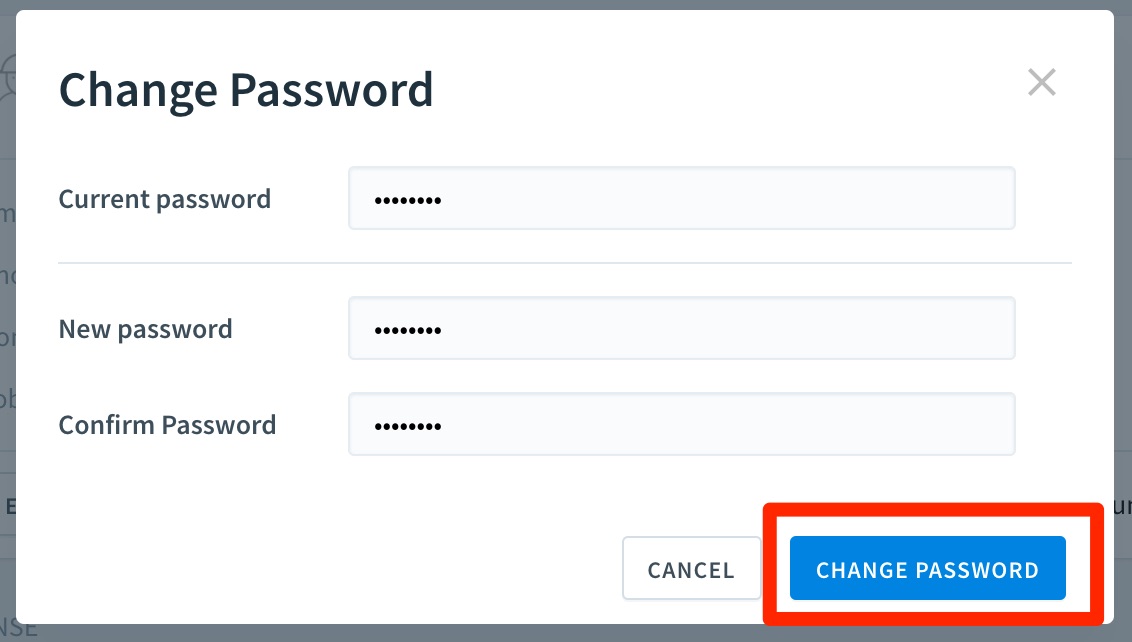 If you have reset your password and are still having trouble signing in, click the blue "?" In the lower left and type your question to see solutions and contact support if needed. To ensure the security of your information, your account will be locked after three (3) unsuccessful login attempts. If that is the case, only PlanGrid support can provide you with a link to unlock the account and reset your password.
Related Articles: