Mentions are available in the latest version of PlanGrid for iOS, Android, and Windows. To learn more about viewing and adding comments, please click here.
Featured:
What is a Mention?
Mentions make it easy to loop in the right team members and easily share relevant information in conversations within any comment thread on PlanGrid. From issue comments, to sheets, RFIs, and on projects, it is now easy to tag a team member or reference any project document to keep the conversation flowing.
Adding Mentions
Reference teammates by typing '@' in any comment box, followed by selecting the user. As you type, the selectable list will filter to the letters you have typed. You can also tap on the silhouette icon to populate all of the team members in the project.
Once the comment is posted, an alert will be displayed in the mentioned team member's Notification Center of that project.
Note: After any message is sent, you can also tap on that mention to quickly pull up your teammate's contact information.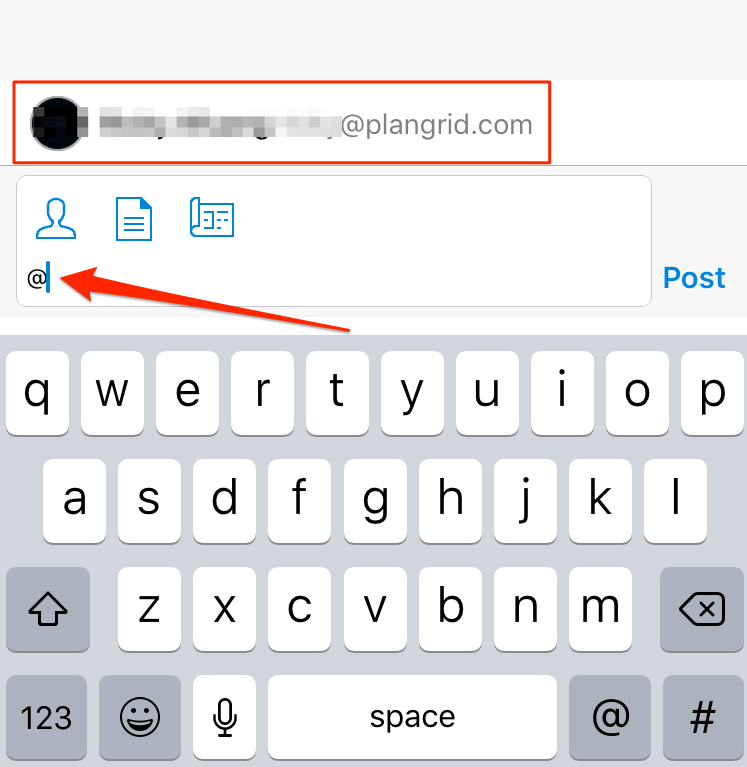 Mention a Sheet or Document
You can reference any project sheets or documents by typing '+' in any comment box. Once this is typed, options will be displayed to help you find the right document. You can also click on either the document or blueprint icon to have the options pop up.
Once the comment is posted, the document or sheet mention will be displayed in blue.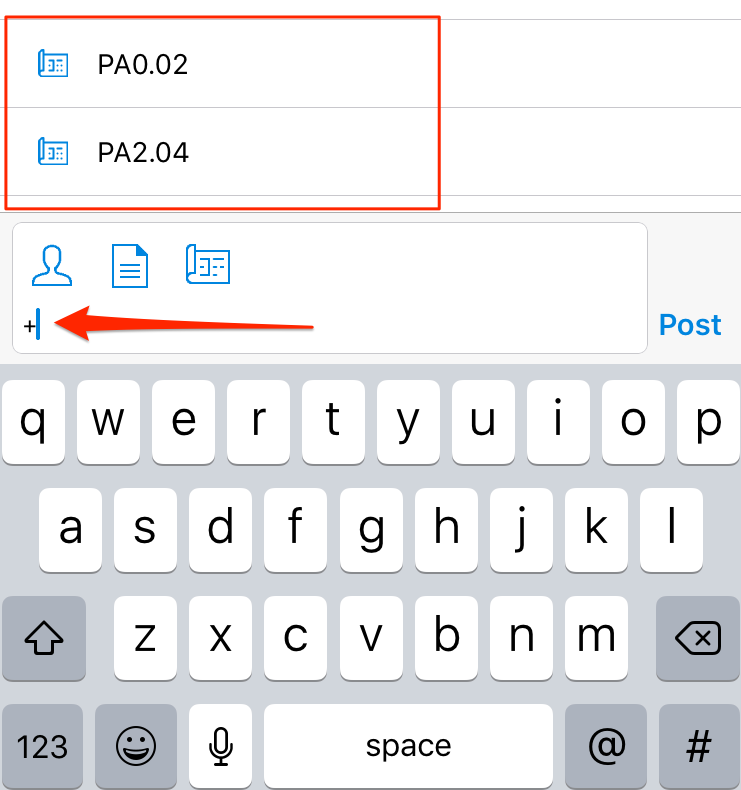 Related Articles: