Featured:
Generating and Exporting As-builts
Navigating your Downloaded As-builts

Generating a Drawing or Documents Log
• Drawing Log
• Documents Log
Generating and Exporting As-Builts
PlanGrid's as-builts feature allows you to export your drawings, documents, and photos from PlanGrid to your computer or cloud storage. We recommend downloading all your project data through the as-builts feature prior to deleting it from our cloud forever.
To keep in mind:
As-builts have clickable hyperlinks to referenced sheets and documents for both manually and automatically created hyperlinks. It's important not to alter the as-builts folder structure once exported, otherwise the hyperlinks will not work; same goes if a hyperlinked sheet or document is not present in the exported as-built.
To Download and Export Data out of PlanGrid:
1. Select the project you want to export, and go to the 'Settings' icon. Then click 'Download and Export As-builts.'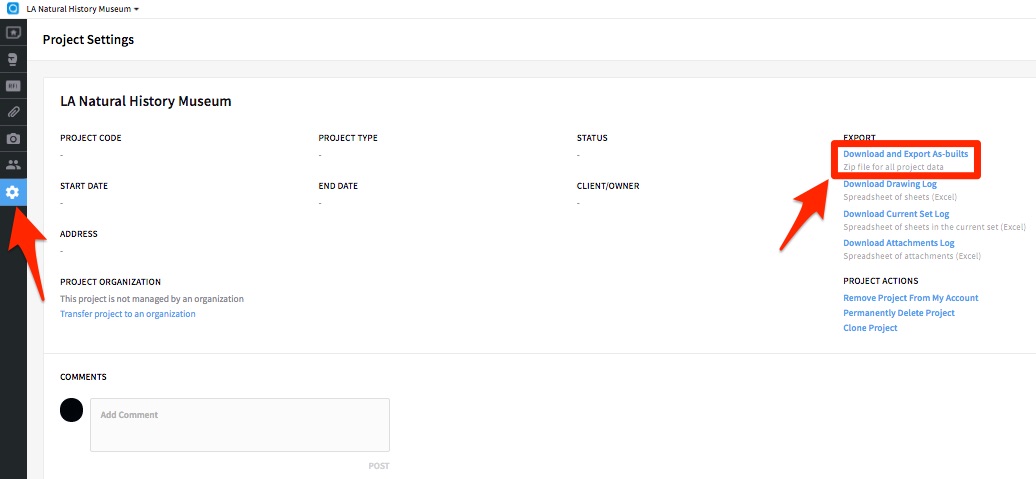 2. If an As-built is already being generated, you can click 'Generate a new As-built', to create another one.

3. Select a date range and the types of files you'd like to export (sheets, photos, documents, personal or published markups). If you'd like the current set (the most current version of each sheet in one folder), select the "Current Set" checkbox.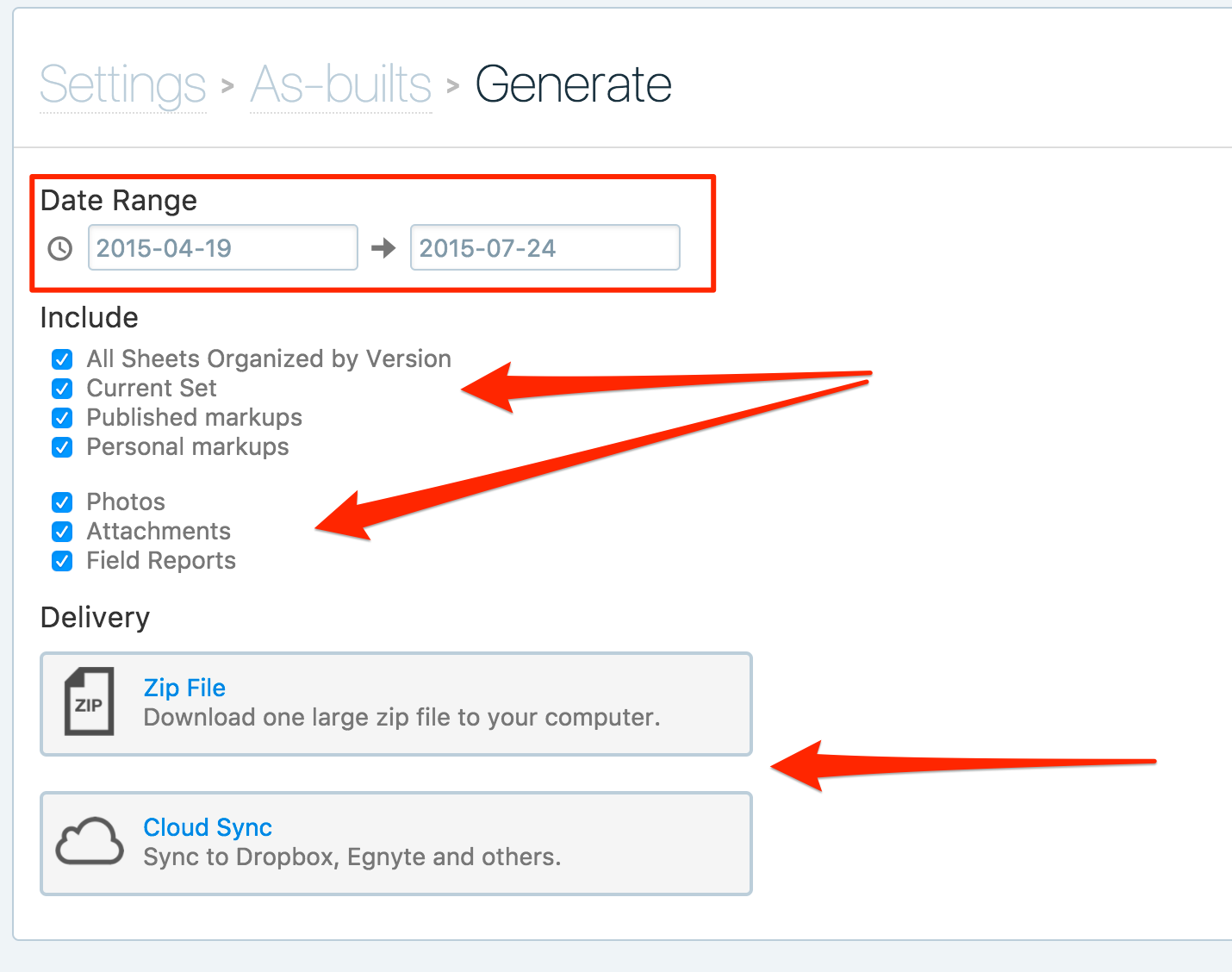 4. Select your desired method of delivery. You can choose to download your data as a zip file to your computer, or sync to your cloud storage system.
5. To save the as-built to a cloud storage system, choose "Cloud Sync". A box will open, choose your preferred cloud storage system here.
6. Next, sign into the cloud service with the username and password associated with your specific cloud storage account.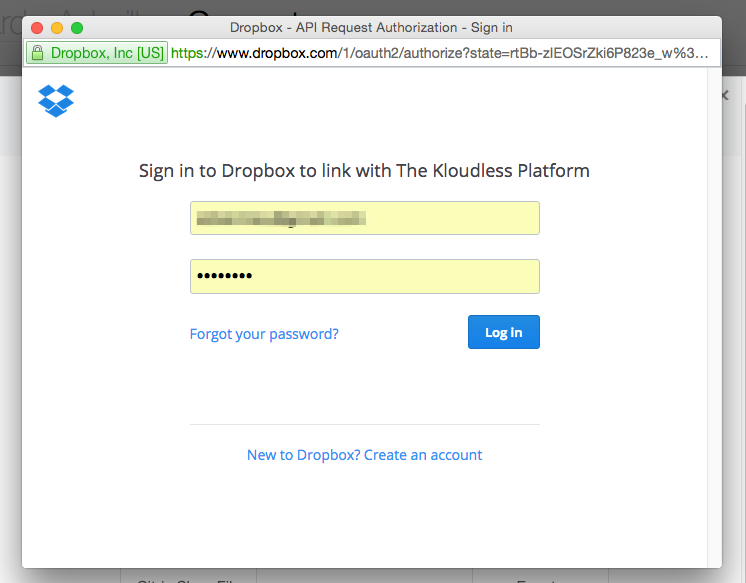 7. Depending on the specific cloud service, you may be asked to authorize Kloudless to connect with your cloud storage account after logging in.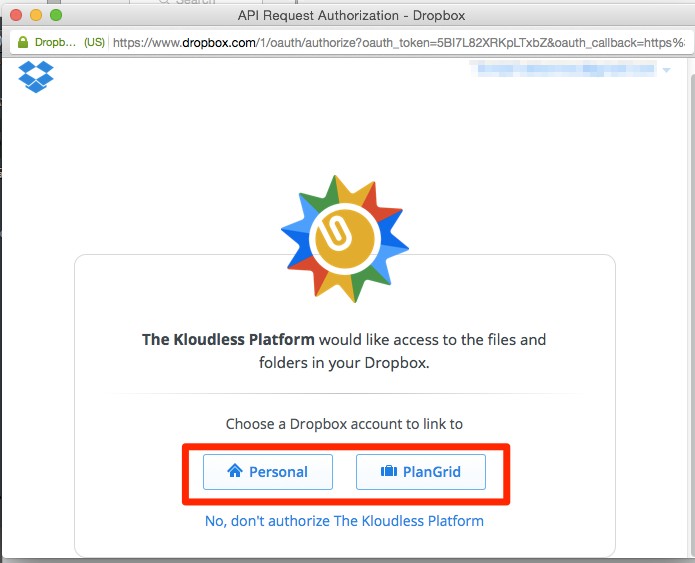 8. Once you have logged in and authorized Kloudless to sync with your cloud storage account, choose the folder where you would like to save the as-built, and then click "Save". For more information on syncing your cloud storage with PlanGrid, go here.
If you have a lot of documents and data, it will take some time for us to package it up into one zip file, or to save it to your cloud storage system. We will send you an email when your as-built has been successfully generated. Or, you can check the progress bar and then download them when they are ready.
Navigating your Downloaded As-built
When your project is done you can quickly and easily export all of the project information to save as a hard copy for your records using our As-built feature.

Opening your As-built and Accessing your Information:
When the As-built is downloaded, it will be stored in the location that all other downloads are kept on your computer, generally a "Downloads" folder.

Once the file is unzipped, the folder will be named according to your project title. Simply click the project title to open the main as-built folder.

Sheets:
Your sheets will be saved in different folders according to their version names, under the main "Drawings" folder.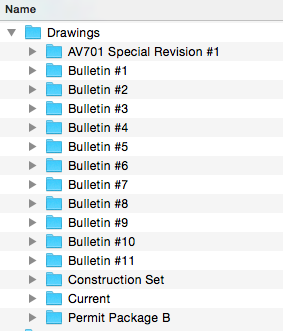 To quickly access your most current set, open the drawing folder marked "Current". The most recent version of each sheet will be stored there, to allow you easy access to the current set without having to open each individual version.

Documents:
If you chose to export your project documents, they will be organized according to any applied folders under the main "Documents" folder. That means that if you had your documents organized into folders within PlanGrid, those folders will be present in the exported file (1). If the documents were not in folders, they will be arranged alphabetically by file name (2).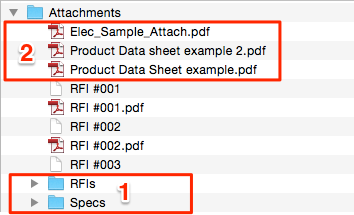 Photos:
Your photos will be saved under the main "Photos" folder. They will be titled according to the following:
The sheet they were pinned to,

The date they were added (as YY/MM/DD),

The time they were added (in UTC).

Field Reports:
Your field reports will be saved in different folders according to the report type, under the main "Field Reports" folder.

Each field report file will be titled according to the following:
Report date
Report type
Created by

Generating a Drawing or Documents Log
PlanGrid makes it easy to generate and export logs of your drawings, specs, submittals and other documents. The report will export as a CSV file for use in any spreadsheet program, and will include essential information about the project documents.
To Generate a Drawing Log:
1. Click on the Settings icon of your project.
2. Under the "Export", you will see 2 options for creating and exporting Drawing Logs. Both options will include the sheet name, version, description, and the date it was published to your project.
• Drawing Log: Will include all versions of all drawings across the entire project.
• Current Set Log: Will only include the most current version of each drawing.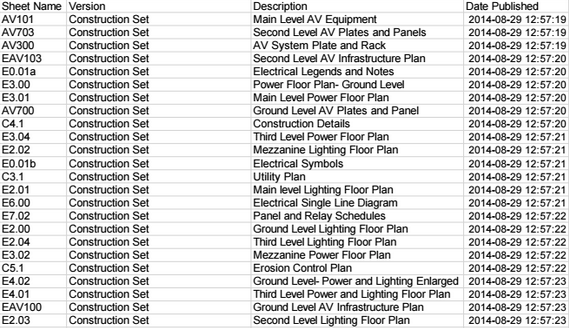 Example of a drawing log
To Generate an Documents Log:
1. Open the Settings icon of your project at plangrid.com.
2. Next, choose "Download Documents Log". The log will include the folder, the name of the document, the sheets it has been attached to within your project, and the date of it's upload.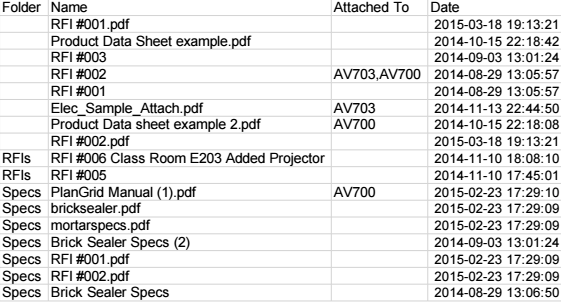 Example of an document log
Related Articles: