Field reports can be exported and downloaded directly or shared with people inside or outside of your PlanGrid project via a shareable link.
⚠️ Note: An internet connection is required to use this feature.

Emailing a Shareable Link or Downloading Directly
1. Navigate to the field reports section of your project.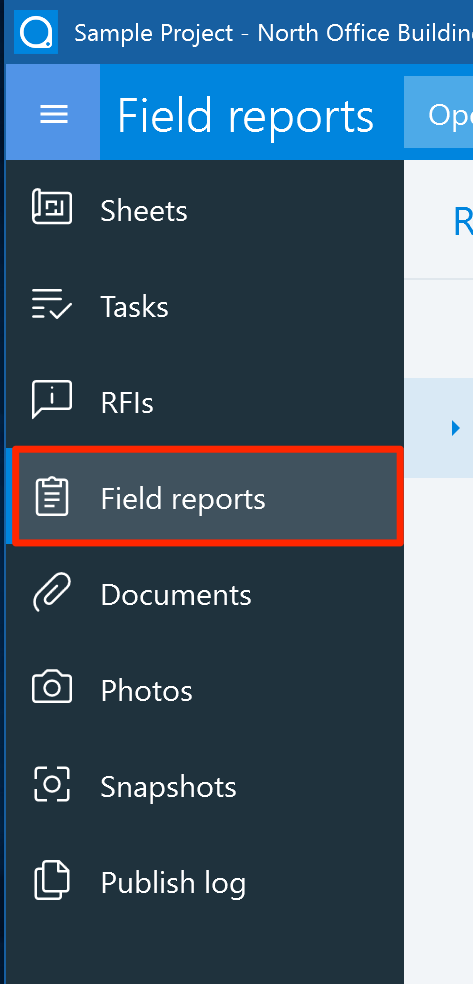 2. From here, whether you are on "List All Reports" or "Reports by Template," you can check mark any particular reports.
You can also click on a specific Template and sort them that way. From there, you can double tap on a specific report.
3. If you are on the List View, the "Export Selected" button will be at the top of your screen. Upon going into a single report, you will be able to find the "Export Button" at the top right.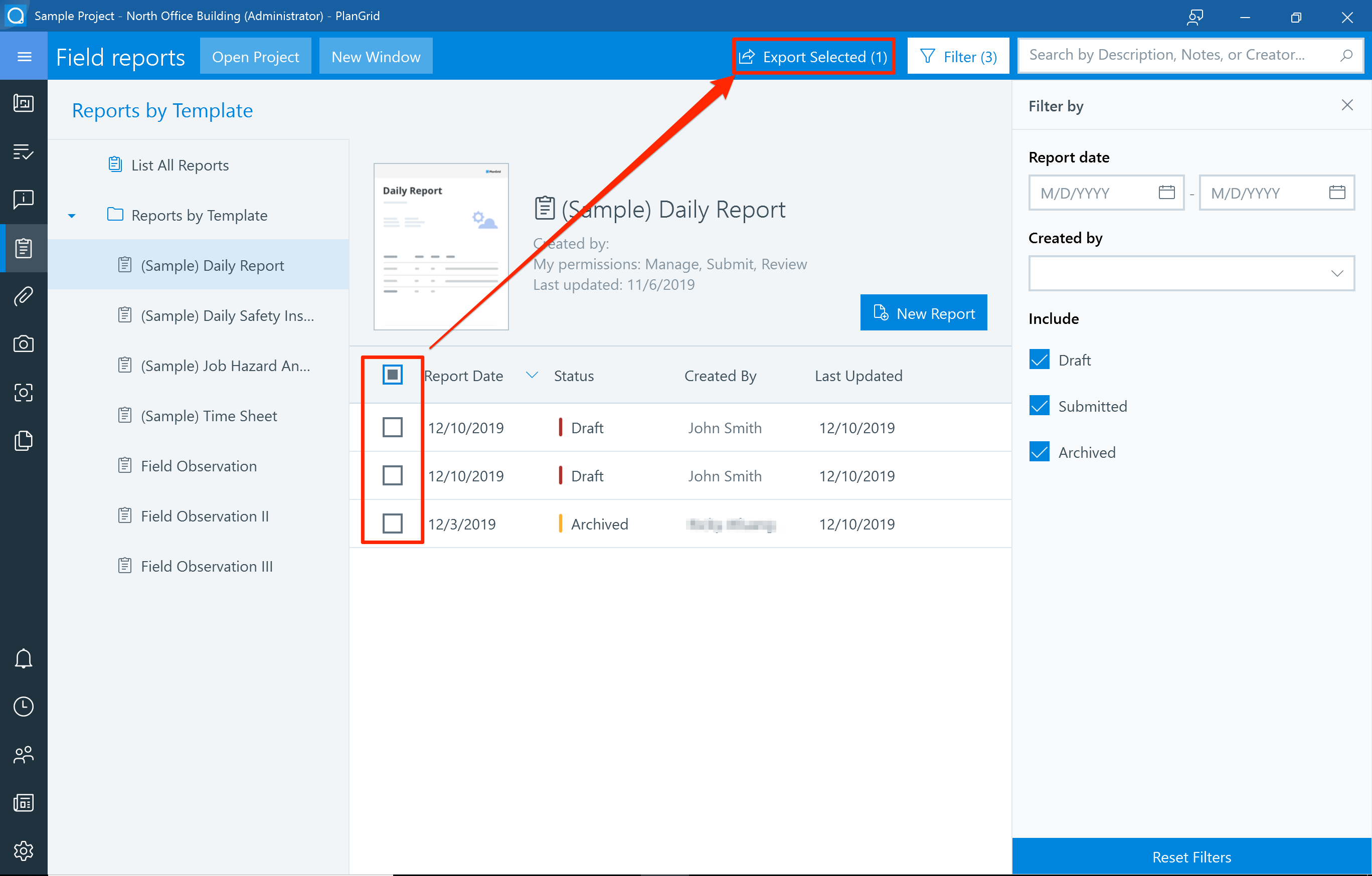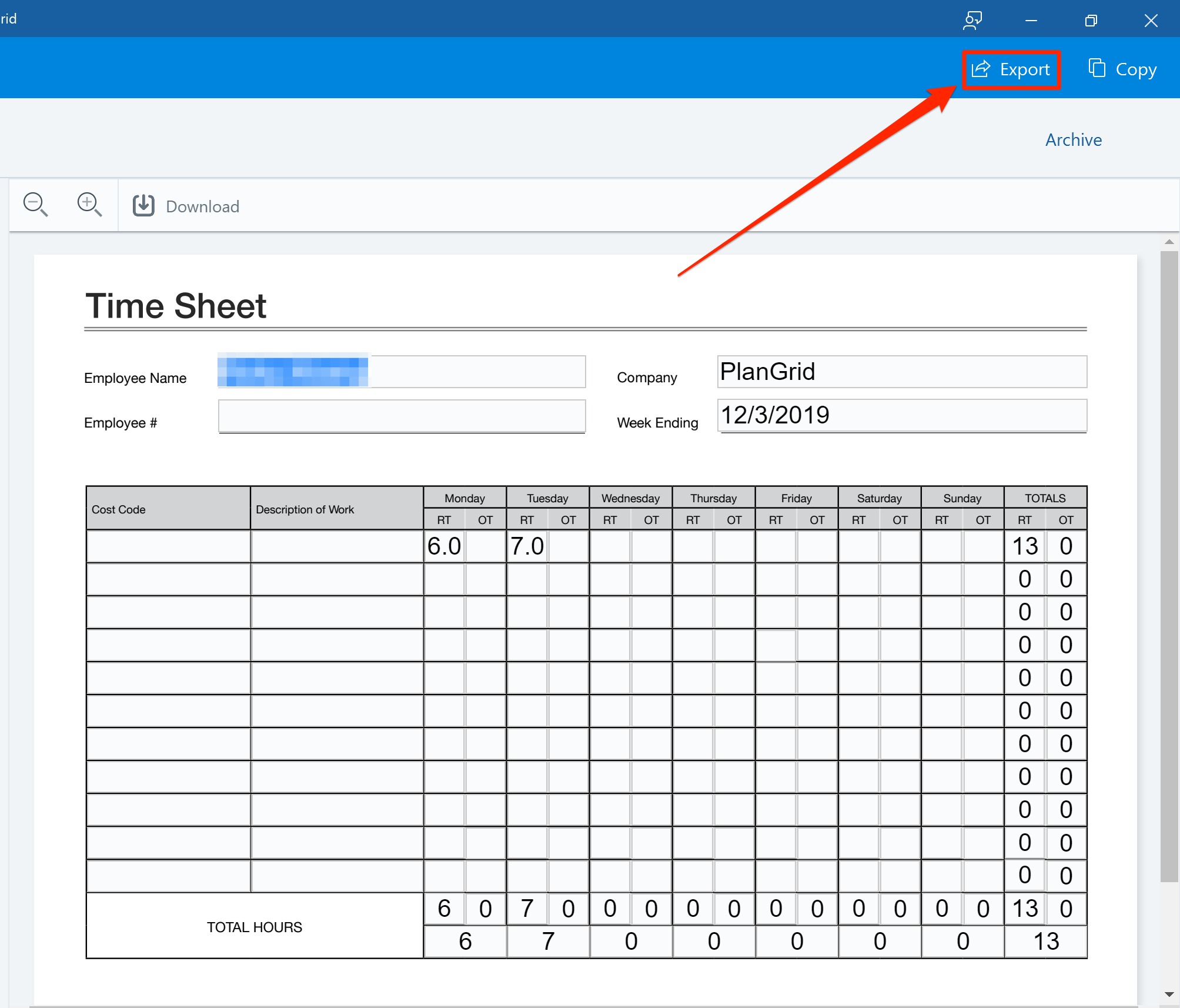 4. You will then see the option to create a PDF Report or an XLS Report
PDF Reports: You have the option to include:
Photos, Tasks, Documents, and Snapshots
XLS Reports will include:
Report Details, Worklog Items, Aggregate Labor Hours and Workers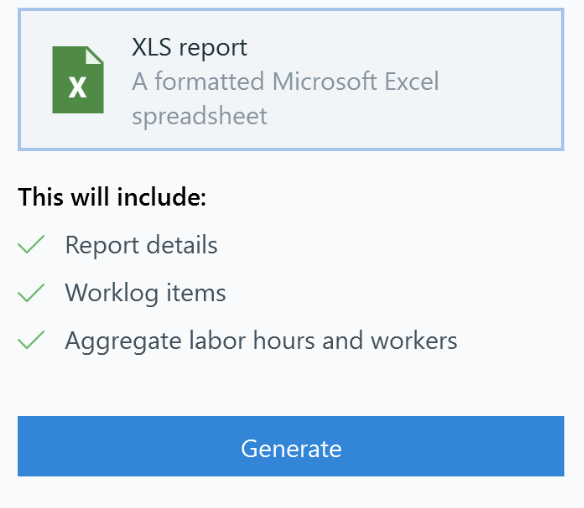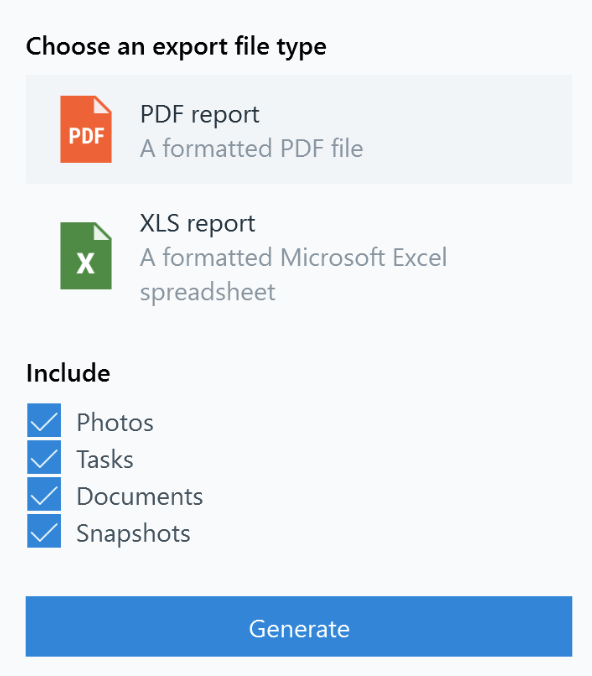 5. You can click the "Generate" button for a download link to copy, or you'll see a Download button to download it immediately. You can then download the file or copy the link to send in an email.