Featured:
What are the Different Ways I can Number My Sheets?
       • Renumbering Sheets
       • Batch Editing Sheet Numbers
       • Renumbering Sheets from List View
       • Renumbering Sheets from Sheet View
Rotating Sheets
Changing the Order of Your Sheets
Help! My Sheets Were Numbered Incorrectly
What Are the Different Ways I can Number My Sheets?
When you upload sheets to plangrid.com, there are three different ways they can be numbered.
1. Auto-Detect:
Our system will automatically detect the sheet number from the title block. This is the default and preferred method, as it not only numbers the sheets, but also allows sheets mentioned on other sheets to be linked automatically.
You can always correct the number we find during the publishing phase, by clicking on the sheet number and editing it.  This phase also allows you to verify we are versioning the sheet correctly.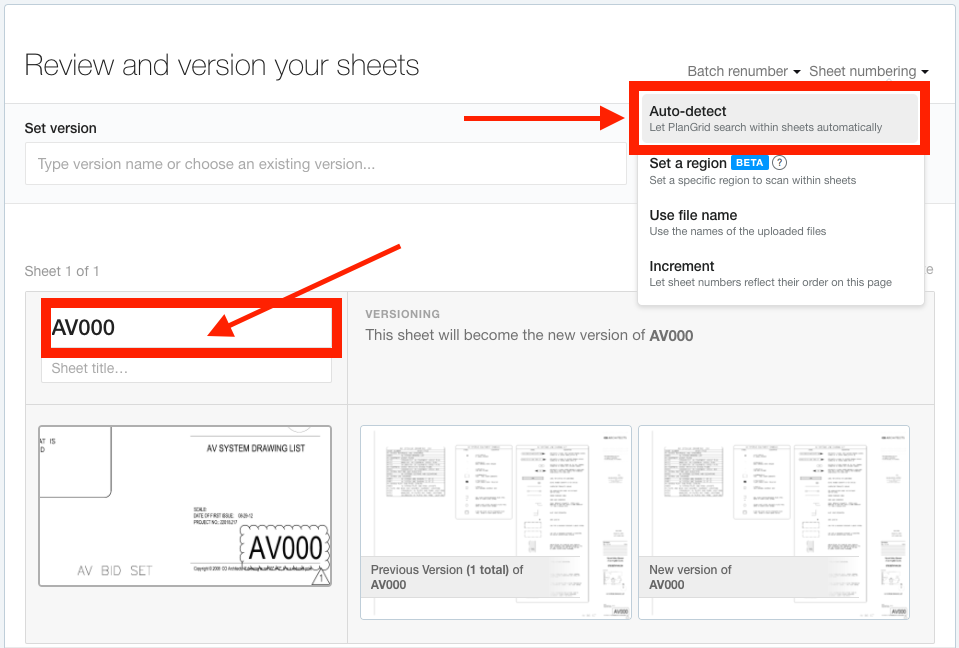 In the example above, sheet AV000 is the first sheet with its number in the project, and versioning states it'll become the new version of AV000 once it's published. Any subsequent AV000 sheets would become a new and current version of the existing sheet.
2. Set a Region (BETA): You will draw a box over your preferred section for our system to read. Learn more here.
3. Use File Name: We will number your sheet by its file name on your computer.
4. Increment: We will number your sheets numerically, based on the order they were uploaded to PlanGrid.
Renumbering Your Sheets
If your sheets were numbered incorrectly, or the sheet numbers need to be changed for any reason, you can easily make those changes through the website at https://app.plangrid.com.
Please Note: Only Project Admins can edit sheet numbers. The new numbers for the sheets are immediately put into effect for the project and will be changed for all tablet users the next time their project information syncs with PlanGrid.
Batch Editing Sheet Numbers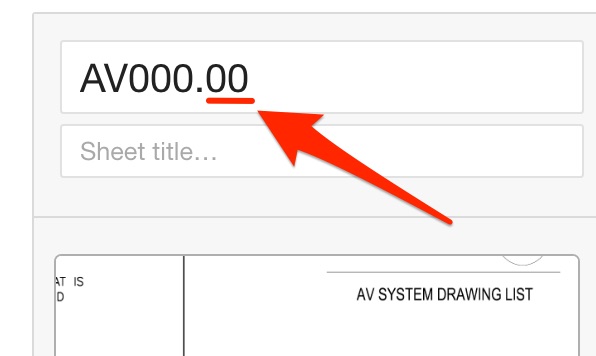 Some sheets will contain a suffix or prefix in the title block which may not be included in the sheet number when referenced in detail callouts, causing the callouts to not hyperlink automatically. To remedy this, use our batch editing feature to remove the prefix or suffix before publishing, which will allow PlanGrid to correctly hyperlink your callouts.
To renumber all sheets in your upload group before publishing:
1. After uploading sheets, open your Publish Log.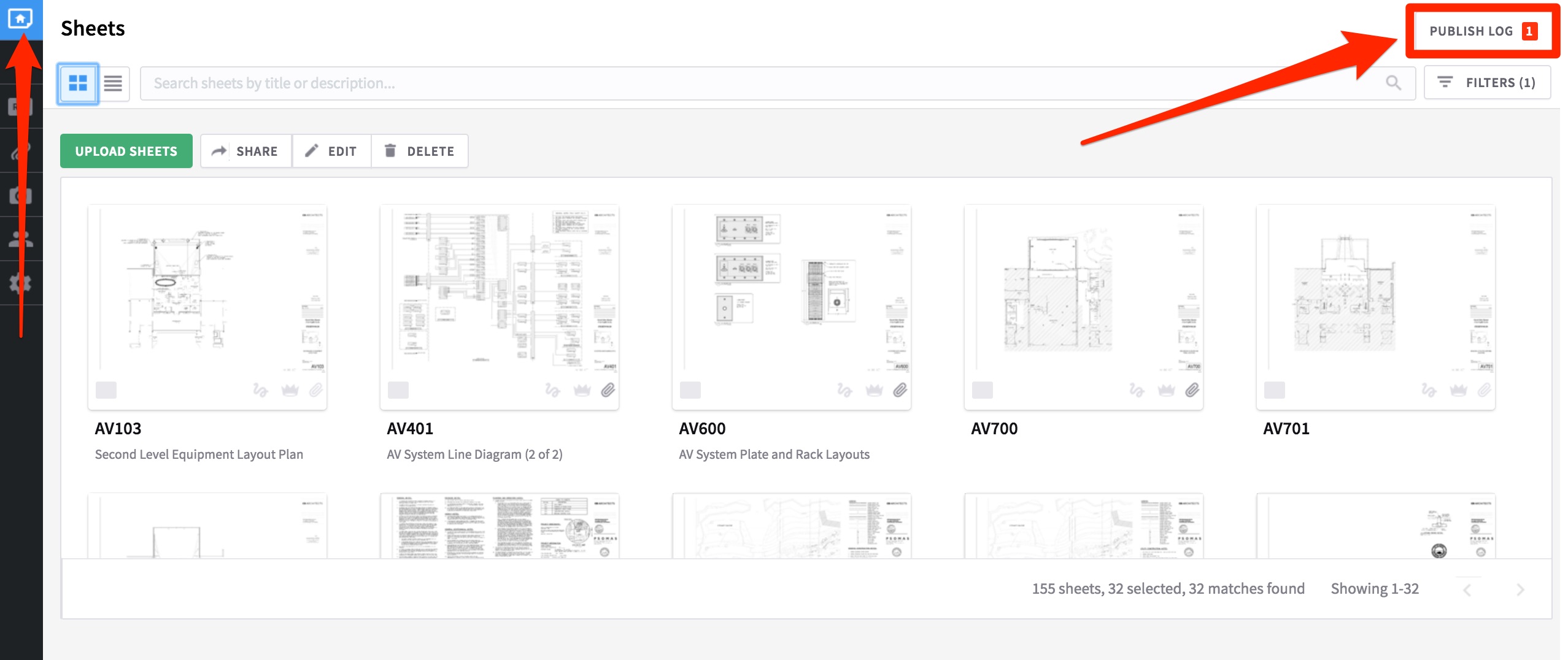 2. From the Staging Area, choose "Batch renumber" to open the batch editing options.

3. Here, select your specific parameters.​​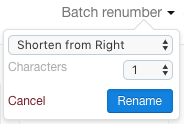 4. Choose to edit from the left or the right of the sheet number, and the specific number of characters to remove.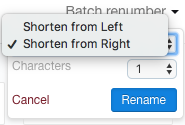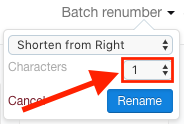 Please note: You cannot add or replace characters, you can only remove characters.
5. Once the parameters are set, confirm the selections by clicking "Rename".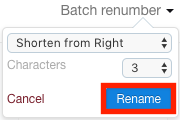 6. All sheet numbers in the upload group will update to reflect the batch changes.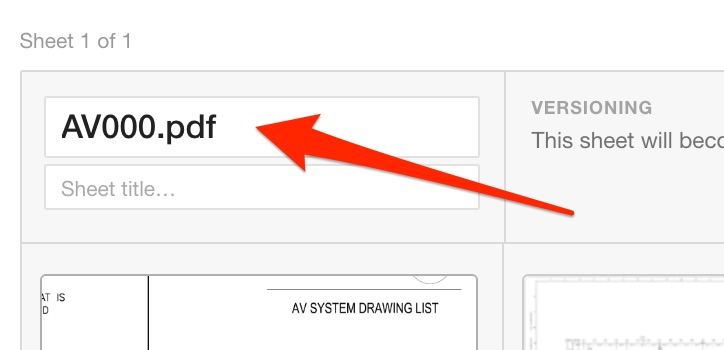 Renumbering Sheets from List View
1. Click on the List View button in the sheets icon. 
2. Then, click on the checkbox to the far left of the sheet number you'd like to edit.
3. Click on the "Edit" button at the top.
4. In the Edit Sheets window, edit the sheet number, and click Save Changes.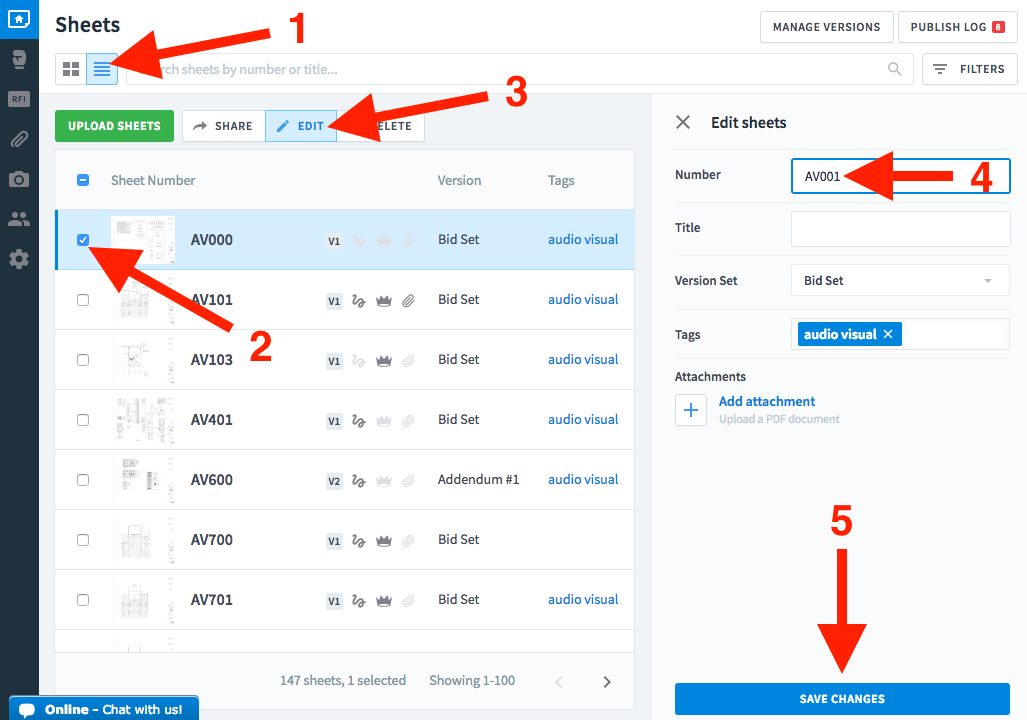 Renumbering Sheets from Sheet View
When viewing any sheet on the web, scroll below the sheet viewer, and click on the "Edit" link in the upper right corner of the number field.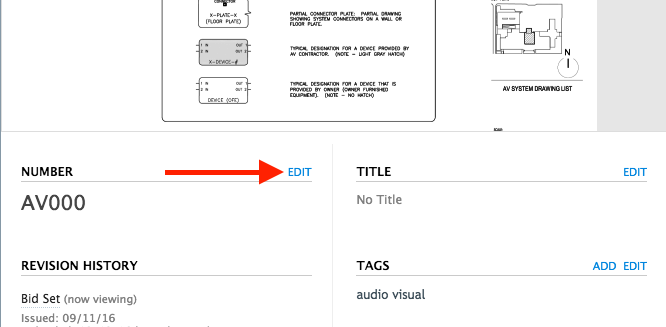 Rotating Sheets
 If you uploaded your sheets and noticed they were oriented incorrectly, you should delete and re-upload them before doing anything else. When you re-upload them, you can rotate them in staging.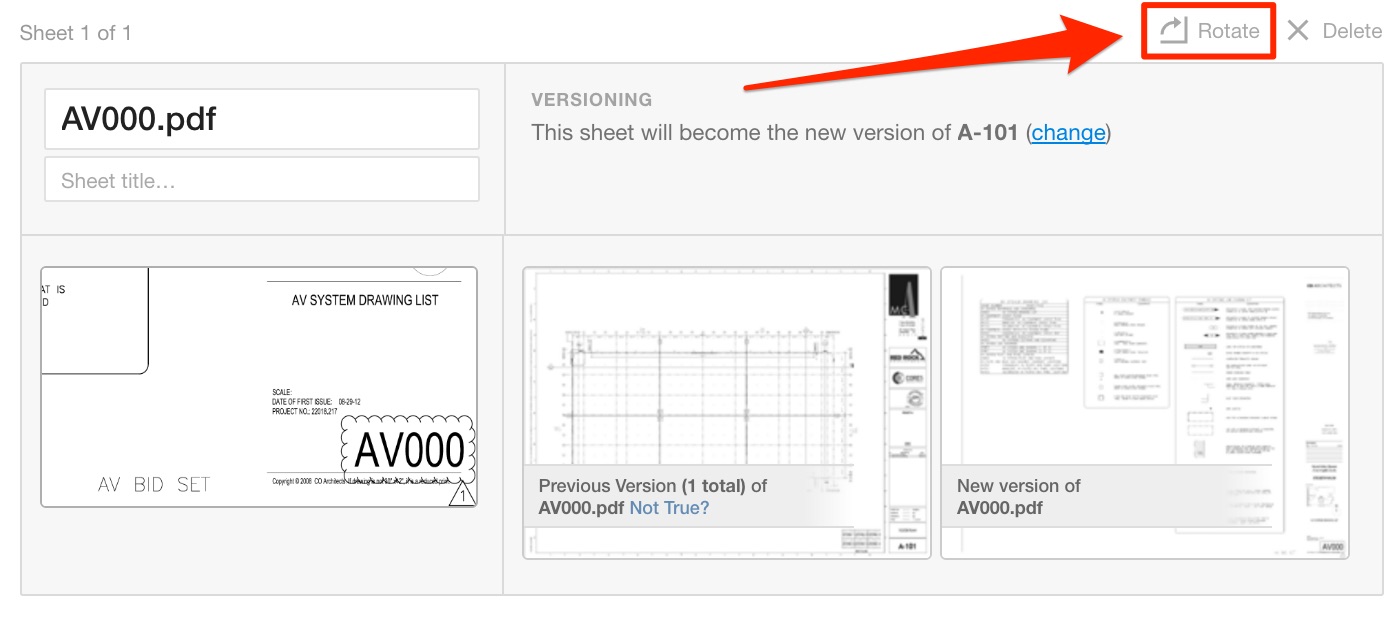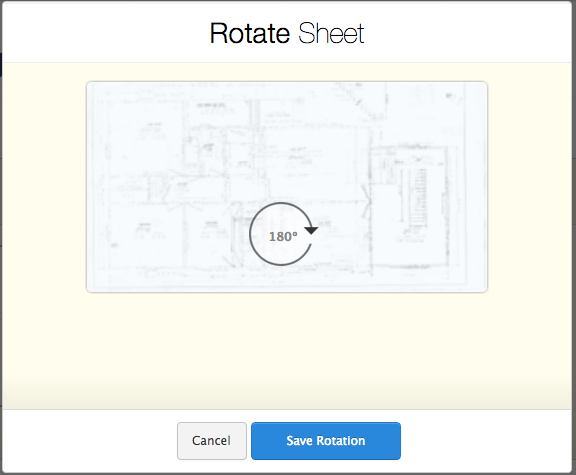 Changing the Order of Your Sheets
PlanGrid automatically orders sheets numerically (0-9) then alphabetically (A-Z). If you want to reorganize your sheets, we recommend that you use project tags and simply filter by tag or version to find a group of plans. Project tags and versions applied to sheets appear on the right side of both the list and grid view of the sheets icon. Type in the search box to filter sheets by their number or title.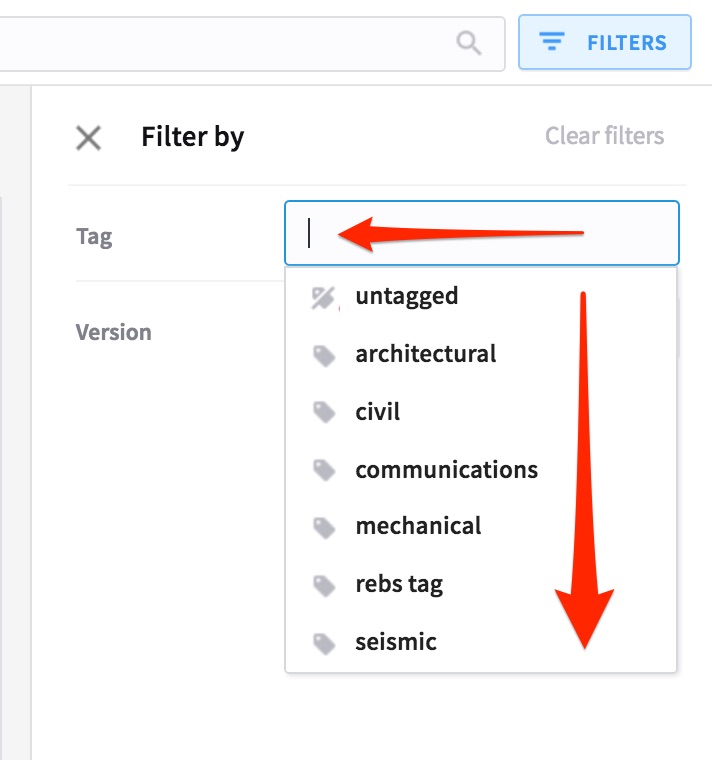 Help! My Sheets Were Numbered Incorrectly!
Q: Is there anything that I can do to help the GridBot OCR correctly and/or more quickly number my sheets?
A: Yes.  Grid-Bot OCR will perform the best if you follow these guidelines:
Use a standard font (e.g. Arial, Courier, Helvetica) with continuous, filled-in bold characters. Avoid italics, stencil or handwriting-like fonts.

Provide white space between each character.

Use a large font, and place it closest to the bottom right corner.

Try not to write or draw anything on top of or right next to the sheet number

Label the drawing number appropriately

Provide an appropriate image quality: 150 DPI or higher, without significant compression artifacts.

Use a TrueType font.

Do not alter the text from the original font, such as changing width (must be 1.0) or other style options.

Make sure the Z coordinate value of the text is zero.
You can also refer to this document published by the AIA that discusses the best practices for organizing construction documents.
Please note: If our system is unable to read your sheet number, it may also have trouble hyperlinking your detail callouts. For information on missing detail callouts,  go here.
If your sheets have been numbered incorrectly but they meet most or all of the style guidelines, write to us at support@plangrid.com with your project and sheet numbers.
​We understand that these drawing decisions may be out of your control, which is why we are actively working to improve the GridBot OCR to handle nearly any drawing. Even after the improvements, following these guidelines will reduce the time between upload and when you can view your drawings.
Ideal: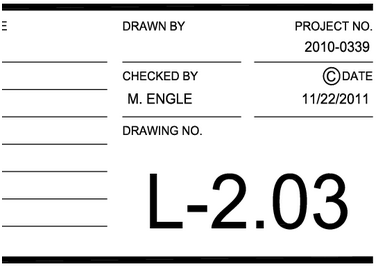 Sheet number written in large text with adequate space, in a standard font, close to bottom right corner.
Non-ideal: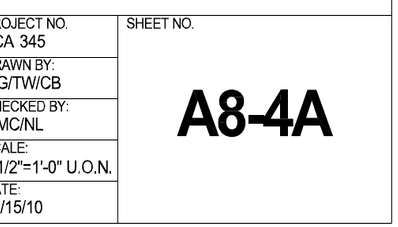 Issue above: No white space between the dash and the four.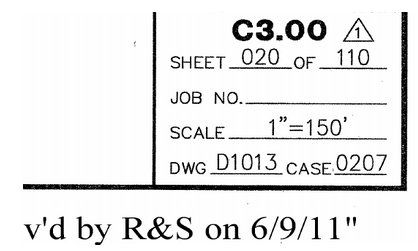 Issue above: Sheet number further from bottom right corner.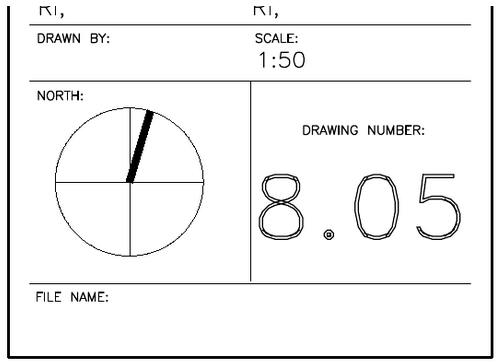 Issue above: Sheet number written in a hollow font.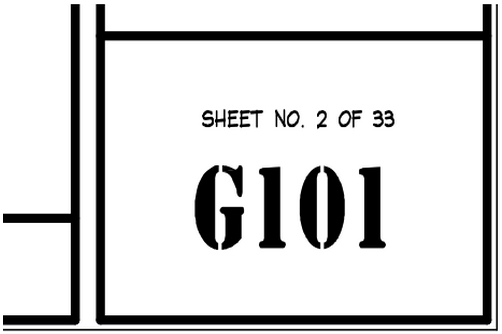 Issue above: Sheet number written in non-standard and not continuous font.
Related Articles: