Featured:
Automatic Hyperlinking
Best Practices: How to Ensure PlanGrid Reads Your Callouts
Ideal Callout Examples
Non-Ideal Callout Examples
PlanGrid has the ability to read your unique sheet numbers and automatically fill those for you. Because of this, we can also automatically hyperlink your detail callouts. That way, when you tap your callout, you can simply jump to that referenced sheet instead of having to search for it manually.
After an upload, you may notice that some of your callouts are not in a 'hyperlink format' yet. Please note that it can take up to about 30 minutes for them to show up on the sheet. Feel free to review these Best Practices to ensure your formats are supported.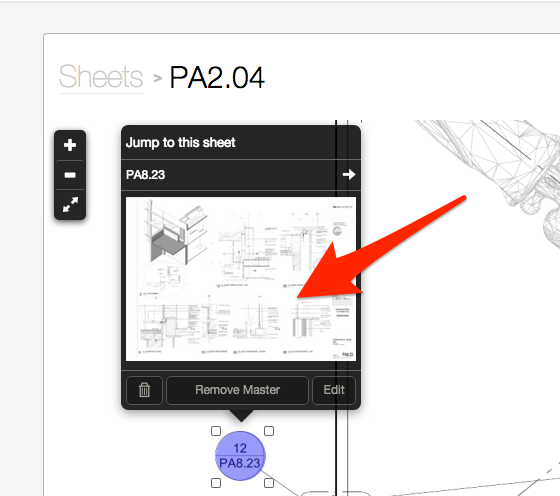 PlanGrid's Automatic Hyperlinking
1. Upload your sheets to PlanGrid.
2. Choose "Auto-detect" or "Set a Region" during publishing, in the 'Sheet Number Source' menu.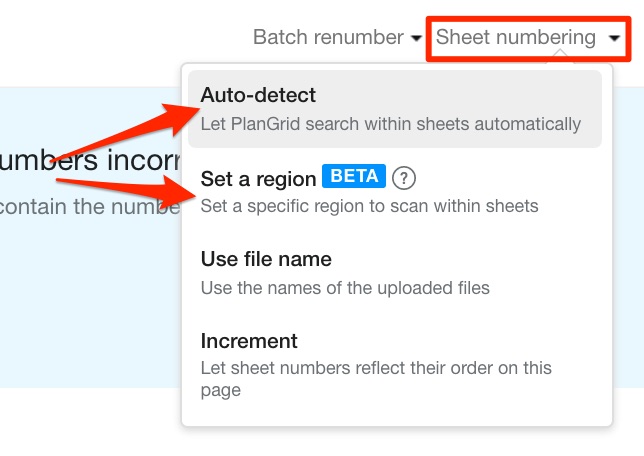 3. When we read your sheet number we automatically create the link on your drawing; there's nothing else you need to do! To jump to that sheet, users can click the thumbnail of the sheet that appears when the callout link is selected.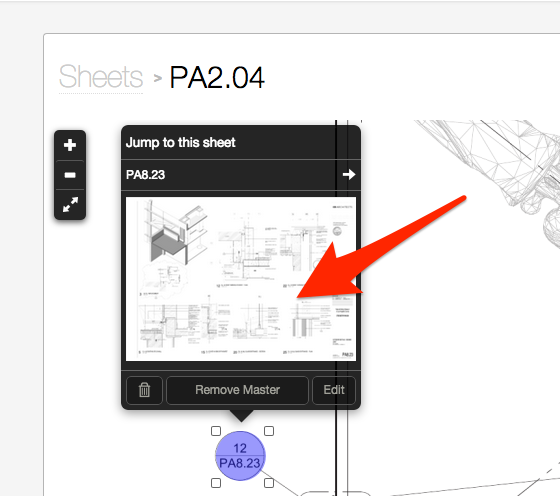 If we miss a link, or if you want to add your own custom links, you can draw them in with the paper airplane icon on your toolbar. For more information on how to add manual hyperlinks, please go here.
Note: The hyperlinks will be functional in exported as-builts. To learn more, please go here.
Best Practice: How to Ensure PlanGrid Reads Your Callouts
Below are some tips for ensuring our system can read your callouts, as well as examples of the types of callouts our system can read.
To ensure your callouts are successfully hyperlinked:
1. Make sure the sheet name matches the sheet name in the title block, otherwise they will not be able to link correctly. For more information on having your sheets named correctly, go here.
2. Ensure that your callouts are in the form of a circle with a line through them, and that they are horizontal. We cannot read triangular or rectangular callouts.
3. Use a standard font of reasonable size; something you would find in a professional publication, journal, or trade magazine.
4. Keep characters from touching the circle or other aspects of the detail callout. White out the intersecting portion of the circle if needed.
5. Keep characters from touching each other.
If your hyperlinks failed to show up but they meet most or all of the above style guidelines, please click the blue "?" In the lower left and type your question to see solutions and contact support if needed.
We cannot guarantee that we will be able to fix them, but your sheets will help us create better algorithms for hyperlink detection in the future.
Hyperlinks can be manually created by all users using the hyperlink tool available on the iPad and the web. The automatic hyperlinks that are generated in the publishing phase are no different from these links, except they are automatically generated by the system. Click here for information on creating the links manually.
Ideal Callout Example:
Callouts are perfect circles, designated by a circle and a line through them. Sheet name is clearly visible inside the circle, and does not intersect the circle at any point.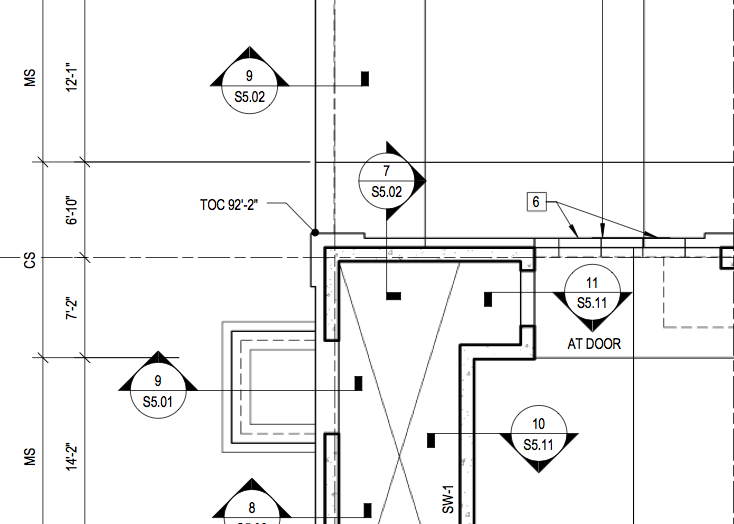 Non-ideal Callout Examples: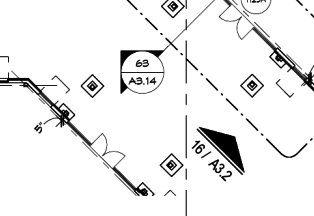 Issue above: Hyperlink is written with non-standard font.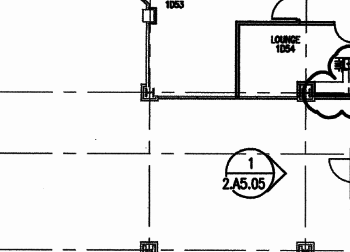 Issue above: Text intersects with or is outside of callout.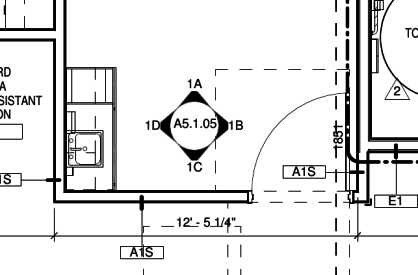 Issue above: Callout not currently supported format (no line through the middle).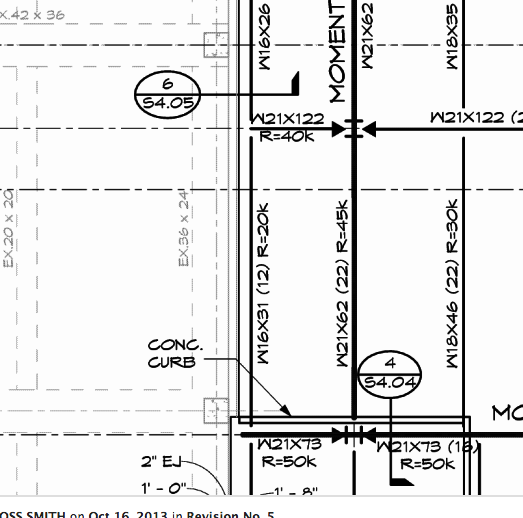 Issue above: Hyperlinks are elliptical, not circular.
Related Articles: