Viewing documents on iOS
You can access all of your documents from anywhere in the field on PlanGrid for iOS.
To view documents on iOS, select your project and then tap the "Documents" icon on the navigation bar.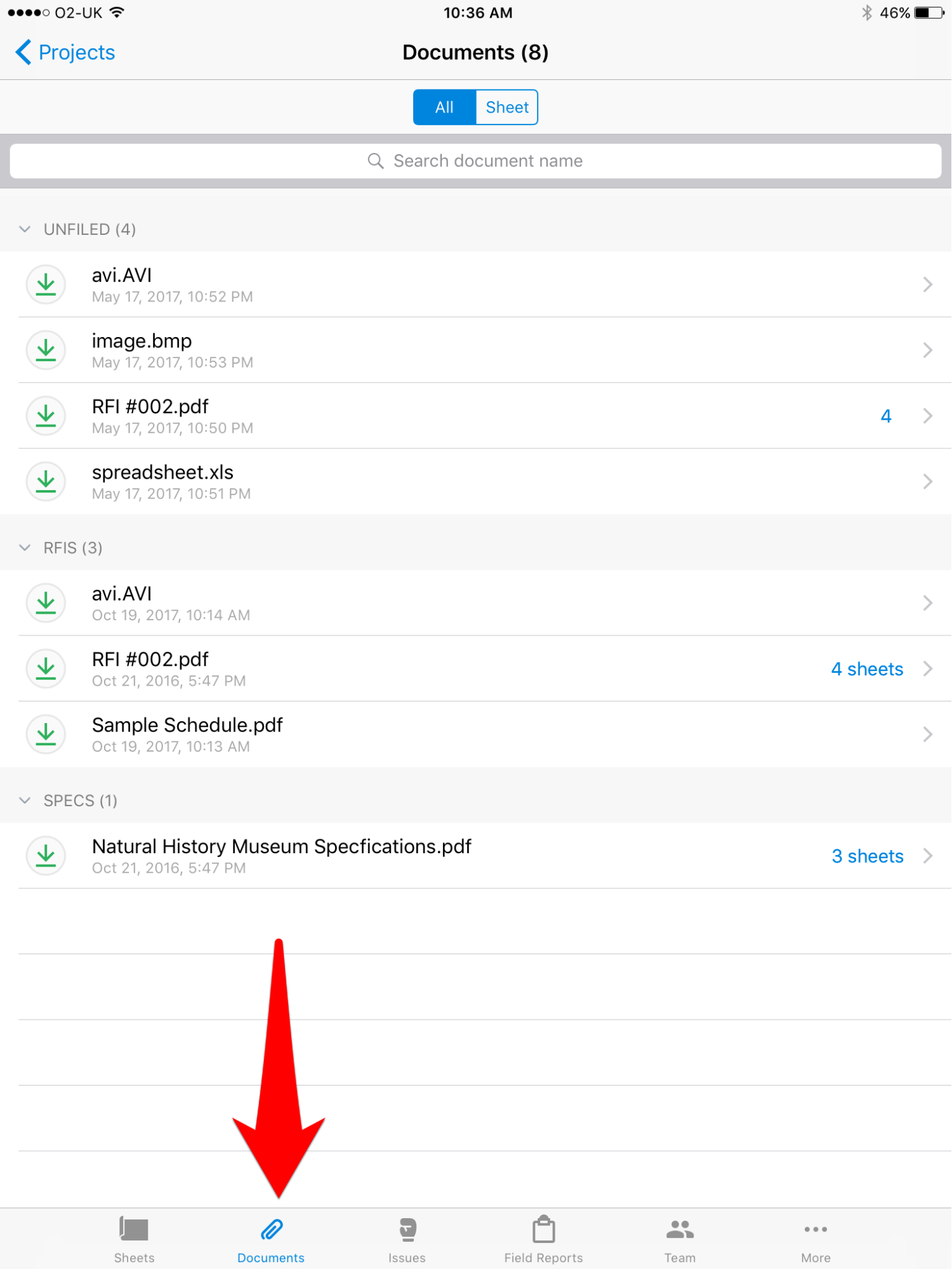 The menu on the top of the Documents page allows you to show all documents or only those attached to sheets by hyperlinks.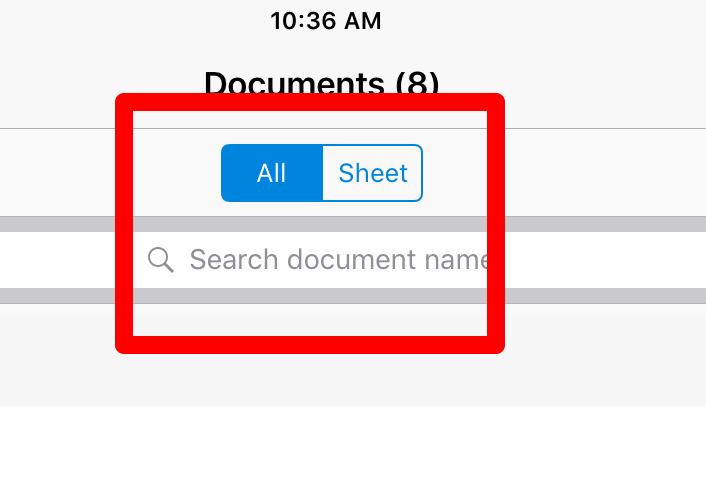 Marking up documents on iOS
PlanGrid provides several markup tools for documents on iOS that work much in the same way as sheet markups. However, these markups are only personal markups and cannot be published to the project or shared with other users unless you export the document and upload it again.
1. Tap "Documents" to find the document you'd like to mark up
2. Tap the "Markup" icon to open the markup menu

3. Select the markup you'd like to make by tapping on it
1. Add annotations

2. Add text

3. Add note

4. Add pen

5. Add highlighter

6. Add a line

7. Add photo

8. Eraser

9. Multi-select tool

10. Undo

11. Redo

12. Disable Annotation Toolbar

13. Move Annotation Toolbar
4. Tap and drag on the sheet to create the markup