You can download all of your field report data from PlanGrid as a spreadsheet (XLSX file). The exported spreadsheet will include all structured data from the fillable fields that have been entered in your project's field reports.
You can use this spreadsheet to import your data into other systems: e.g. project management software, accounting systems, dash-boarding tools, etc.
What does it mean that the spreadsheet will include

all structured data?
Each "smart" PDF has structured data in the form of fillable fields (text fields, drop-downs, check boxes, etc.) and each of those fields has a name and corresponding value.
Figure #1: Example of structured data in a PDF report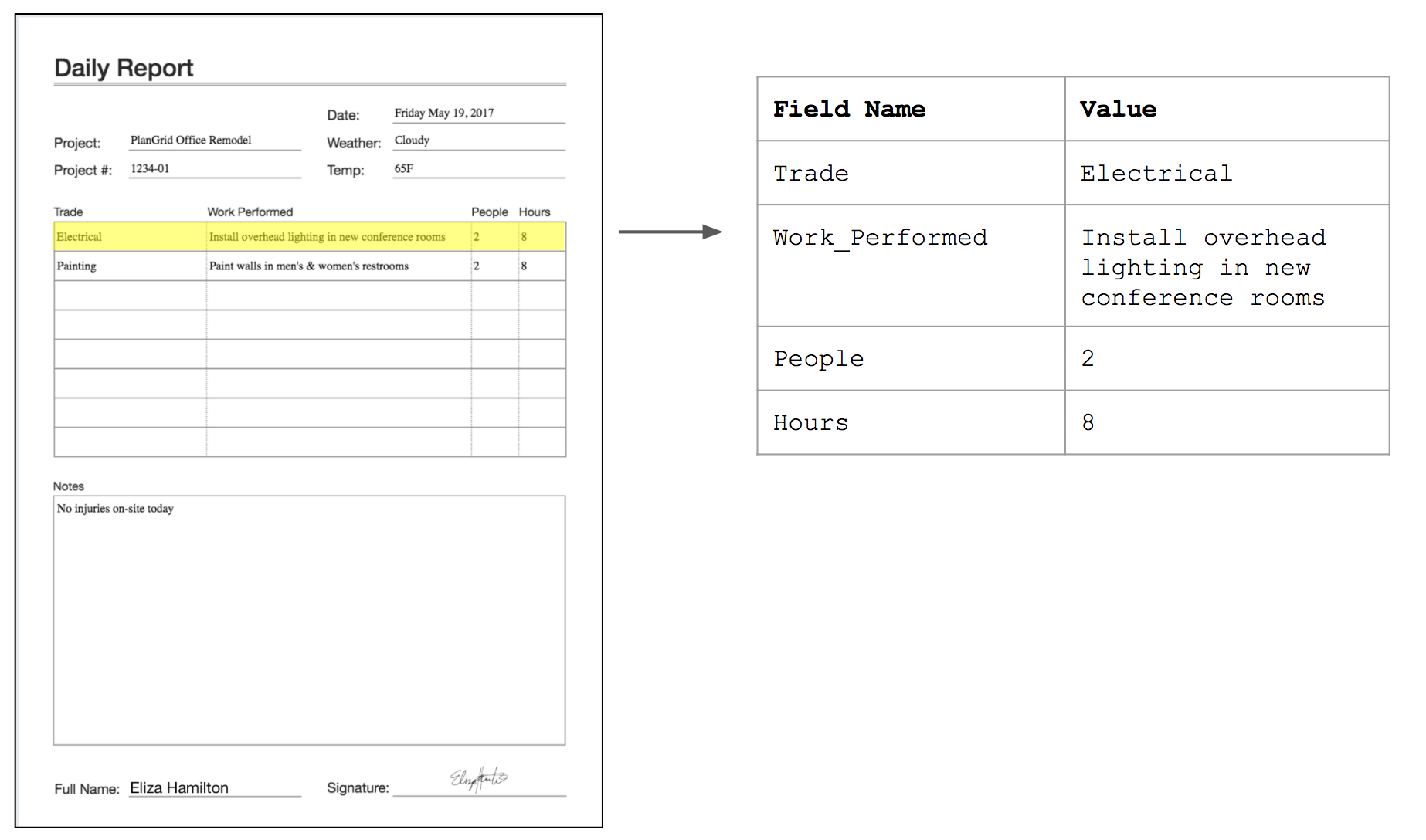 Figured #2: Multiple reports with structured data
Figure #3: Example exported spreadsheet (multiple reports)

Note: Each line represents a single report's data, so there will be as many rows in the spreadsheet as there are reports that you selected in your XLSX export.
How to export a spreadsheet (XLSX) with all structured data
1. Start by viewing the applicable list of reports. You can view all reports or filter by a specific report type. For example, Daily Reports.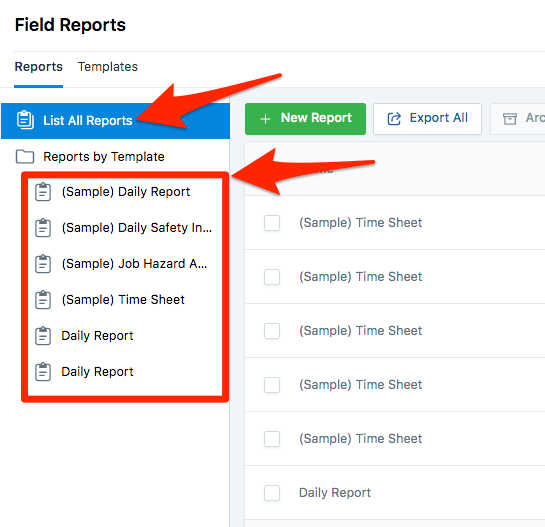 2. You can export all reports in the list, or use the search and filter options to filter the list by report date range, creator, or status.

3. Click the 'XLSX spreadsheet' option and then click 'Generate.' References (photos, tasks, documents, and snapshots) will not be included on the spreadsheet export.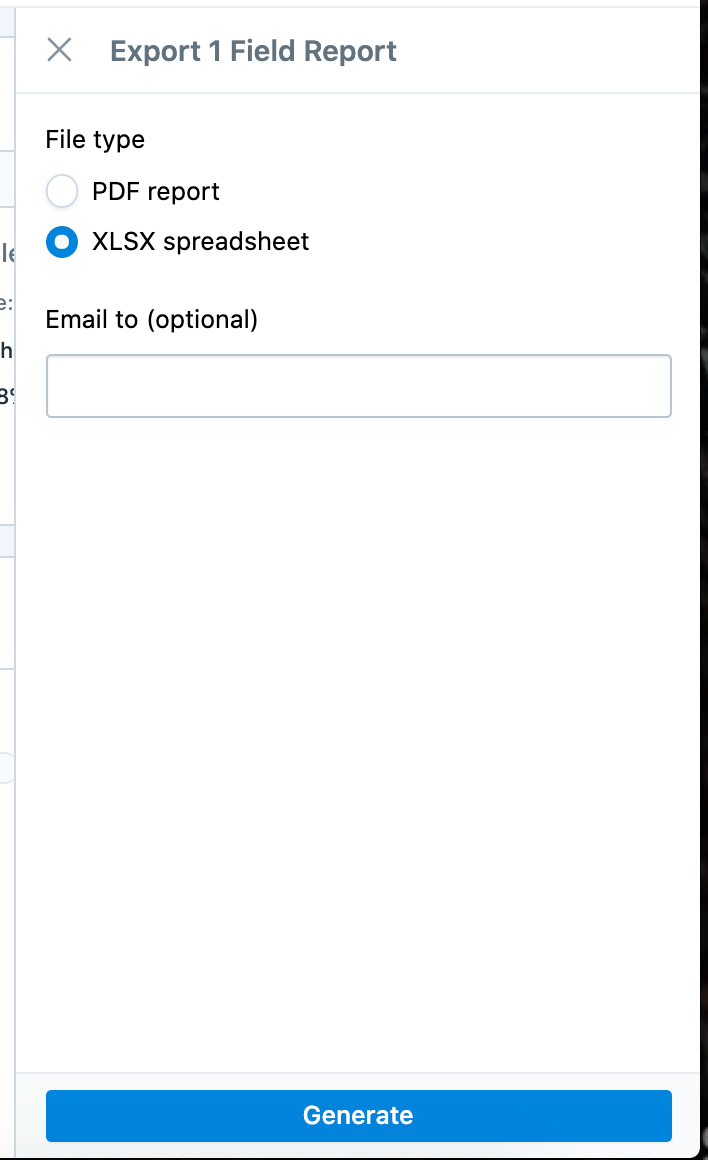 4. Finally, click 'Download' to save the CSV file to your computer.