Once you've set up your field report templates on plangrid.com, you can fill them out on from your desktop via Planweb or from your mobile device.
To fill out and submit a report on the web:
1. Open your PlanGrid project and click on the clipboard icon in the navigation bar to go to 'Field Reports.'
2. Click 'New report' to start a new draft or click on an existing draft in the list to continue editing. When you create the new draft, it will be automatically assigned a sequential report ID number; this ID number cannot be changed and cannot be re-used if your draft is deleted/archived.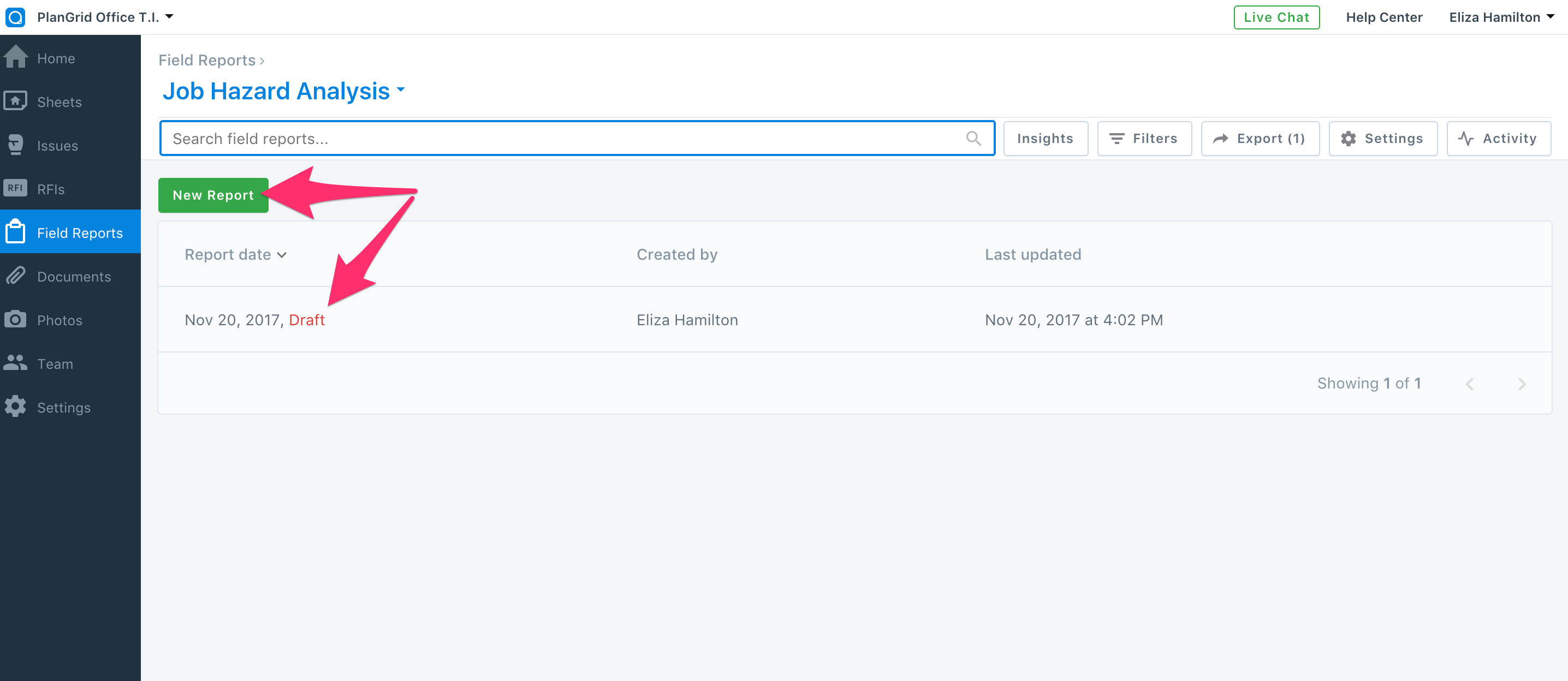 3. Edit fields as necessary, and click "Save" when you're finished if working with a PDF form. If you have completed work offline for a report that you were co-editing with other assignees, all updates will start to sync as soon as you connect to the internet again and only the last update to sync will be visible (overriding any existing responses). If you are co-editing a draft with other assignees, the last saved update will be visible and override previous answers. If you are entering data into a field designated as a table, all rows will be separate and will keep adding line items to the response (example: adding items in the Materials section).
Notes:
• Text, number, dropdown lists, check boxes, radio buttons are supported field types.
• Basic arithmetic formulas are now supported on the website.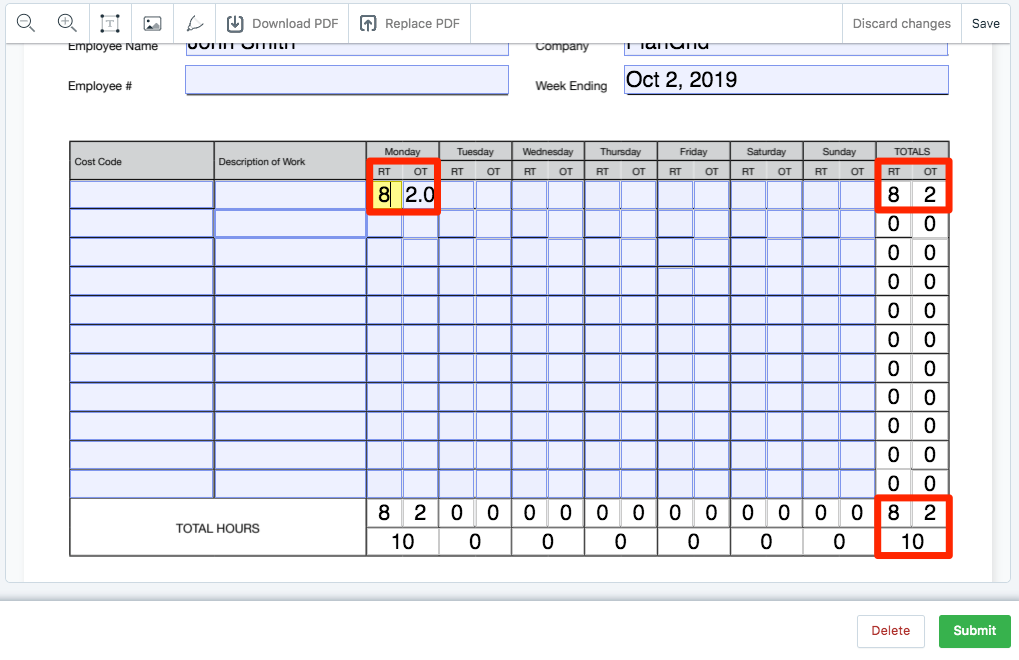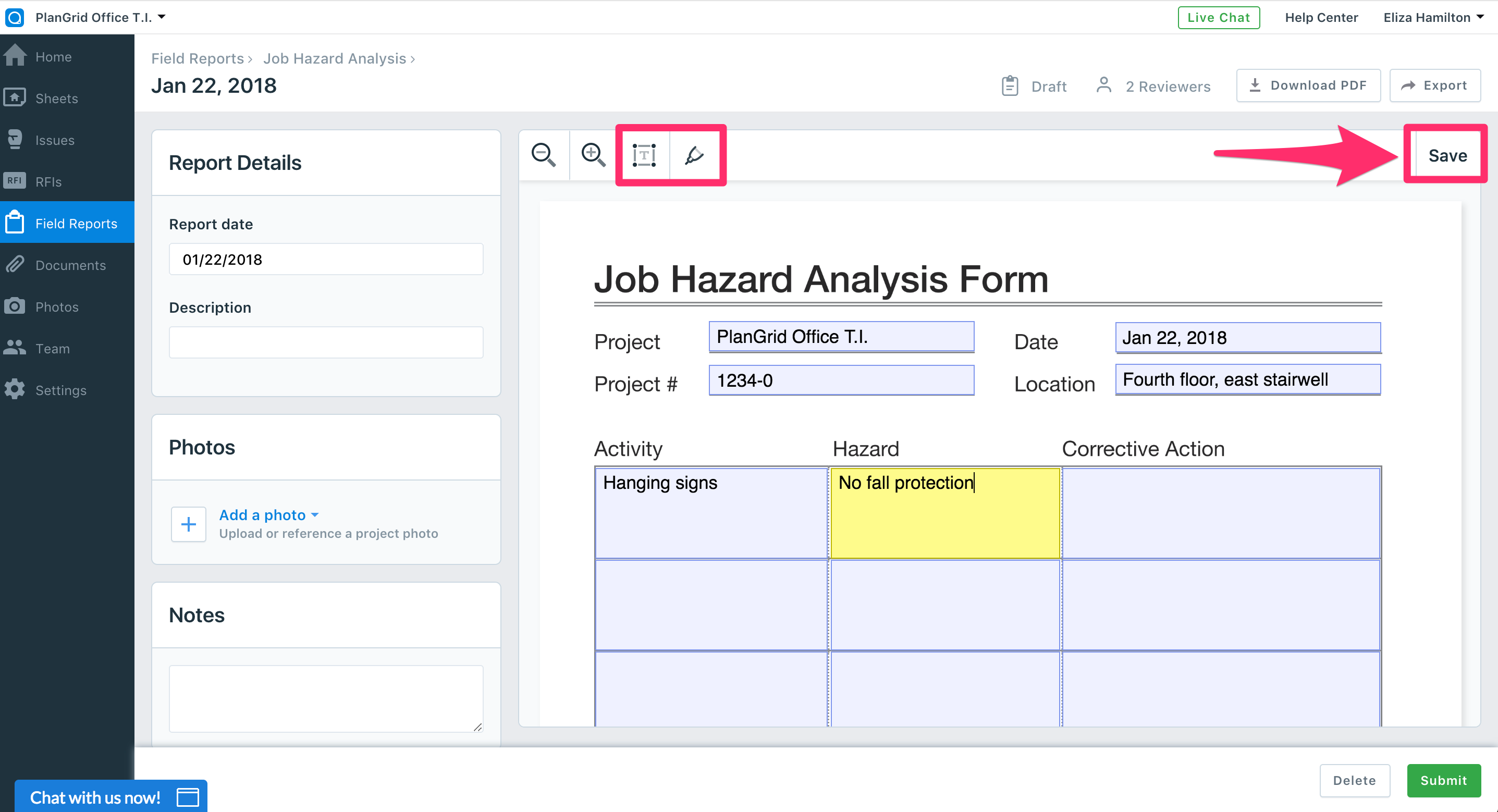 Note: If you do not have fillable fields in your PDF form already OR if you want to make additional mark-ups, use the annotation tools (text or pen icons above the PDF). Learn how to add fillable fields to your template.
4. Edit the report date, add a description, and add photo references, as needed.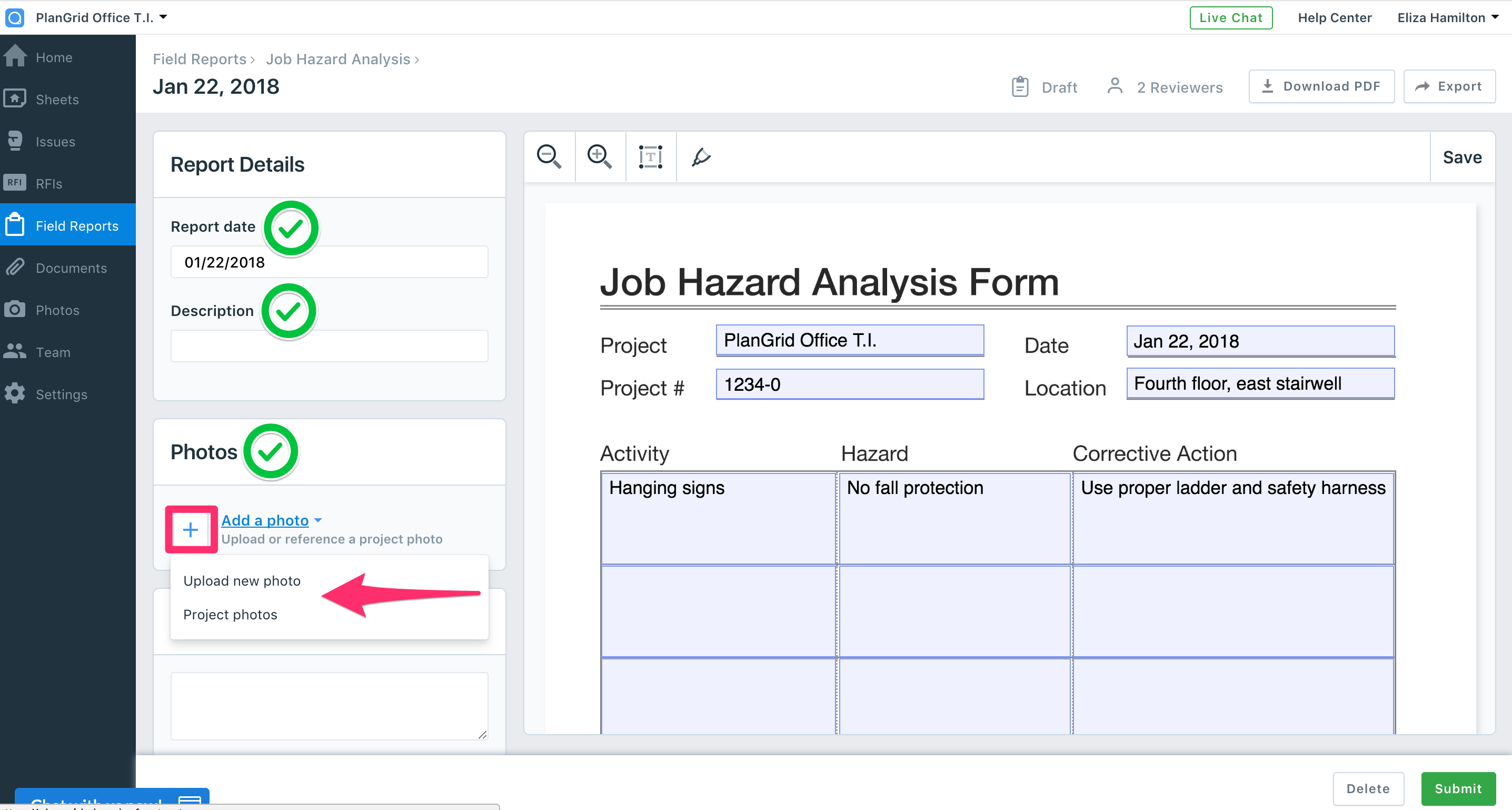 5. Finally, verify that all fields are complete and accurate. Then, tap "Submit" and confirm submission when you're ready. Be sure to confirm that others have finished editing the report as well before submitting if you are co-editing a report with other assignees.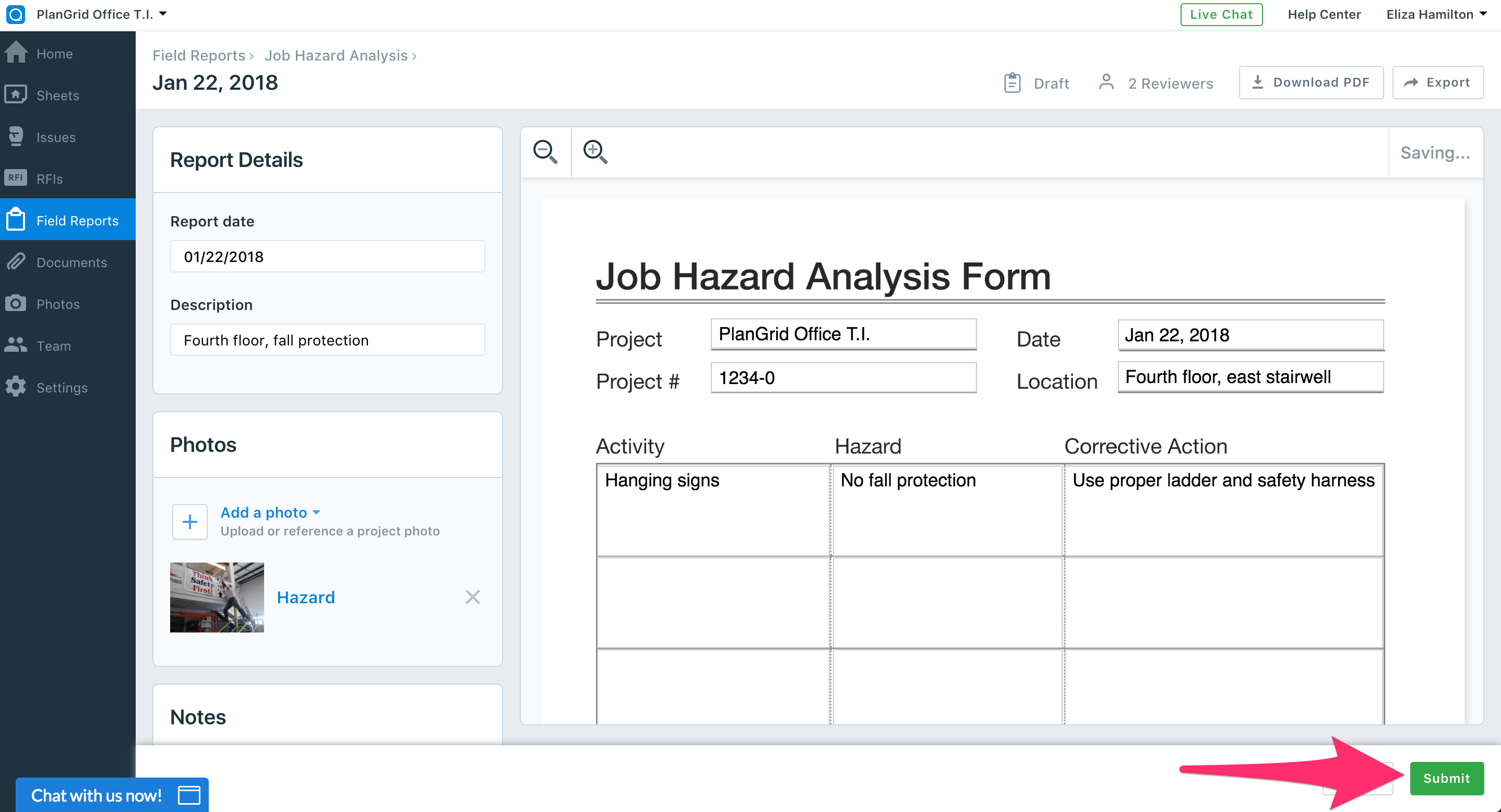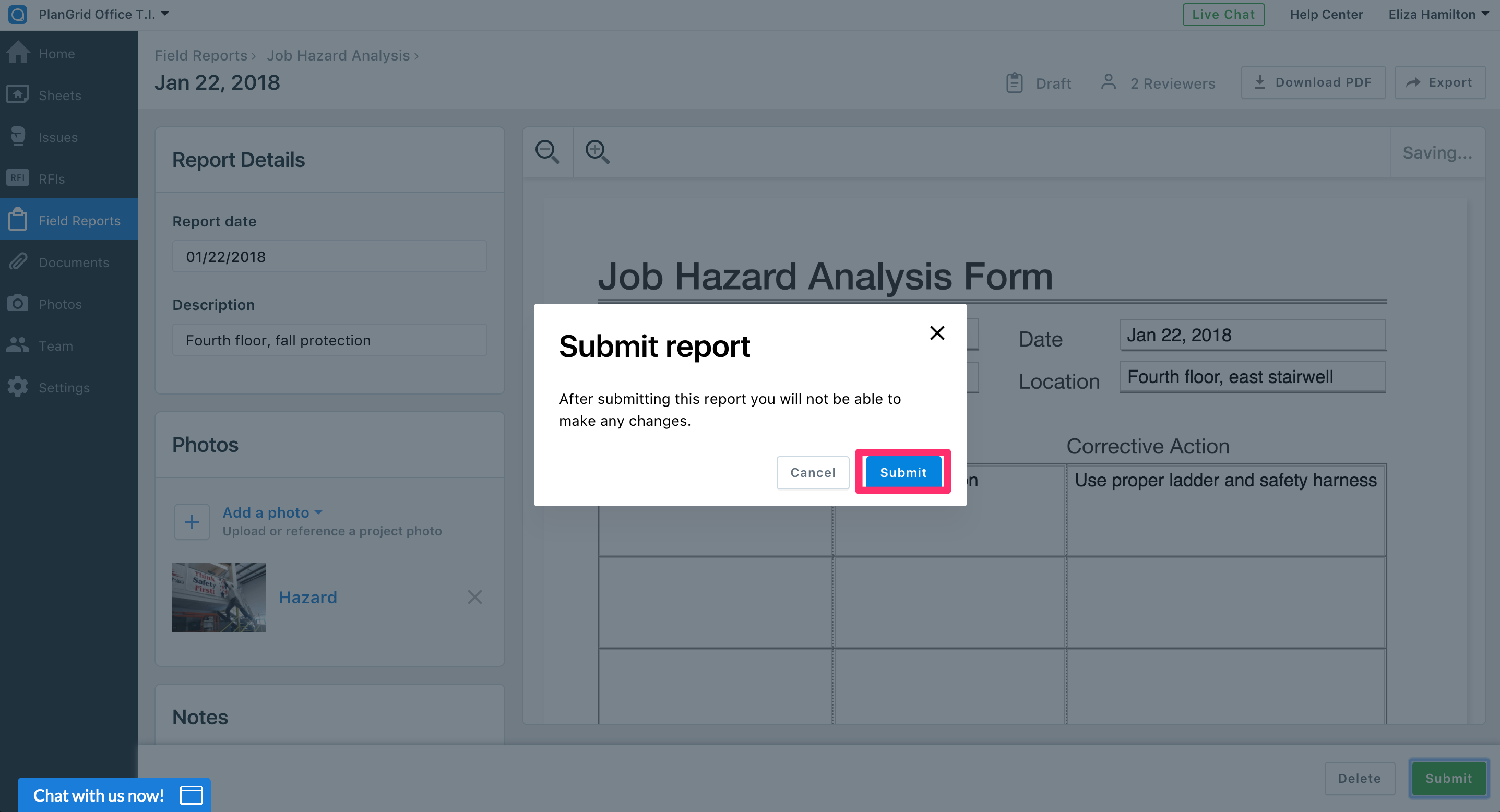 Note: If you need to make any changes after submission, please check out our help articles for editing a submitted report, on iOS or Android.