What's the best way to manage sheet revisions and punchlists when you have a multi-building project? What about a single building with many identical units?
For projects with multiple buildings, create a separate project for each building, like this:

For residential buildings or buildings with multiple identical units, create a single project and upload one floorplan per unit.
Give each plan a unique name, like this: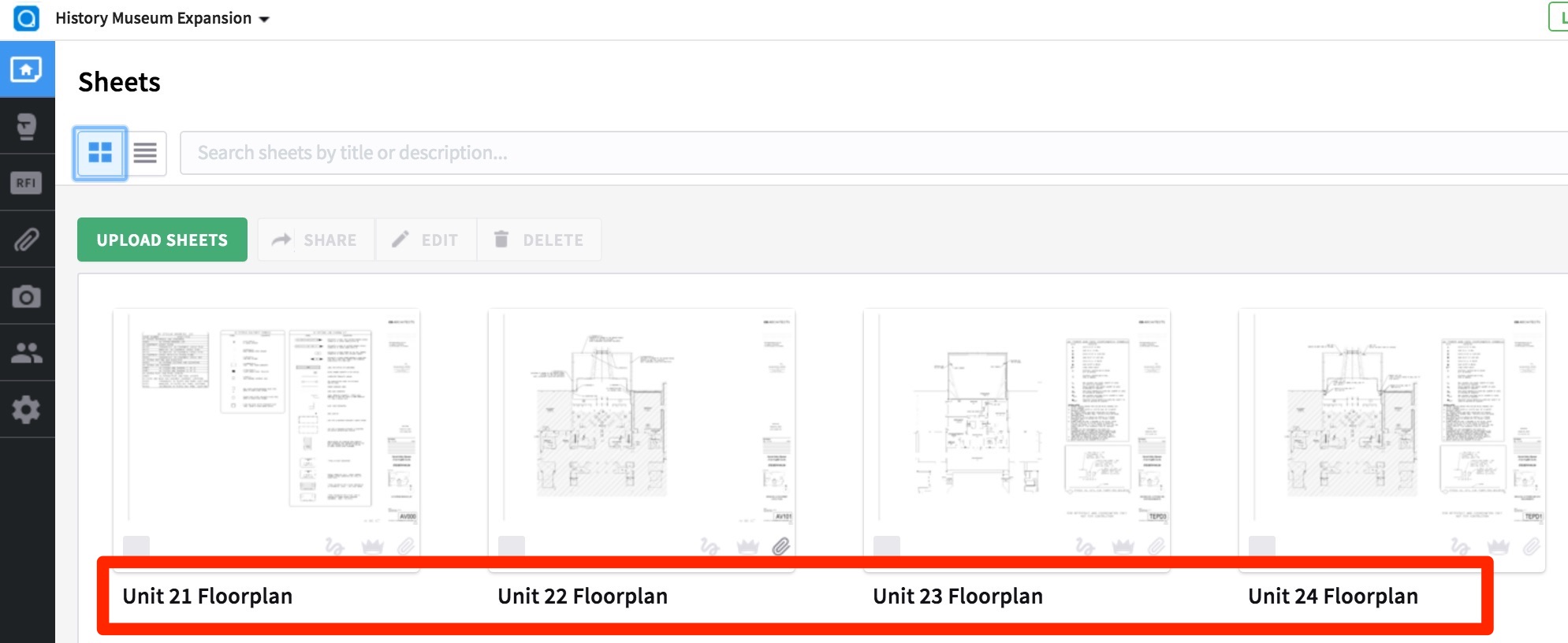 This way, when you upload a revisions to your plans, our system will be able to detect their replacements and layer the new version on top. For more information about how version control works, click here.
Using one plan per unit will also help you keep track of your task stamps.  Since each task stamp you place is associated with a sheet, you will be able to pull a report of all work that needs to be completed for a particular unit.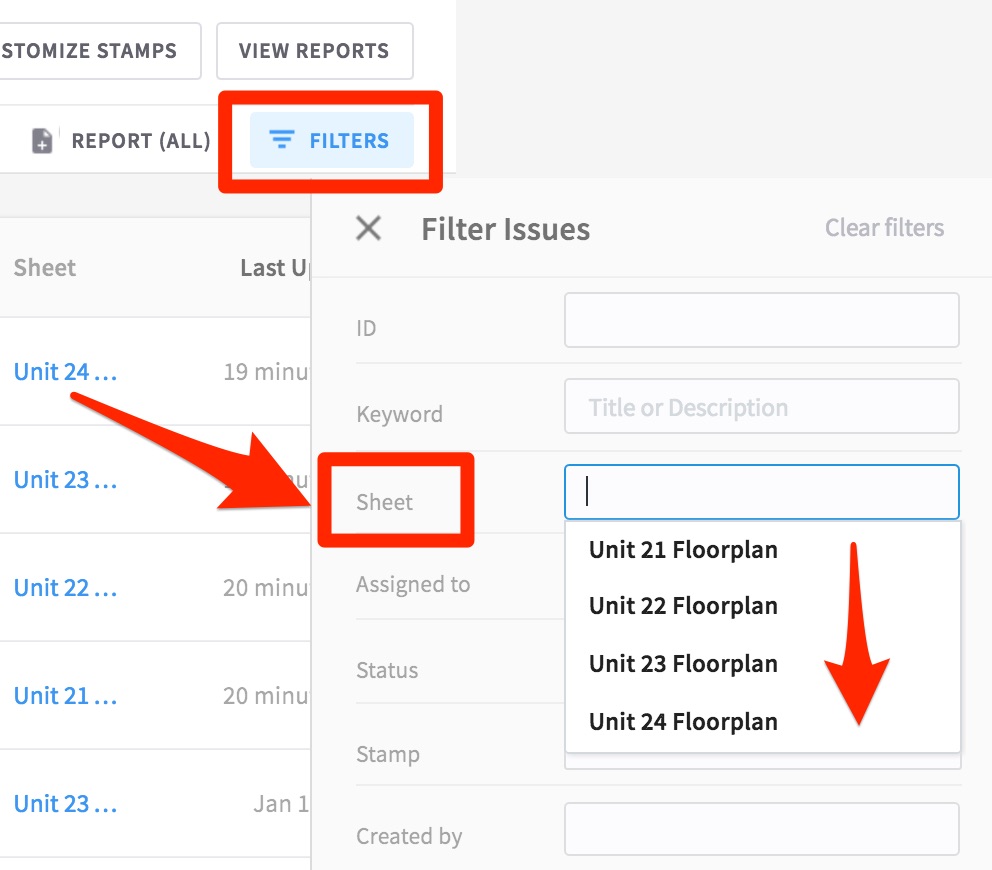 Related Articles: