Featured:
Logging in on the website
Logging in on the mobile app
Logging in on the website
1. If you don't have an account yet, you will need to be invited to a project in order to create one. You will get an email invitation asking you to "View Project" and clicking the link will take you to a page to sign up. 
2. Once you're created an account, you can log in any time by navigating to app.plangrid.com and entering your email address + password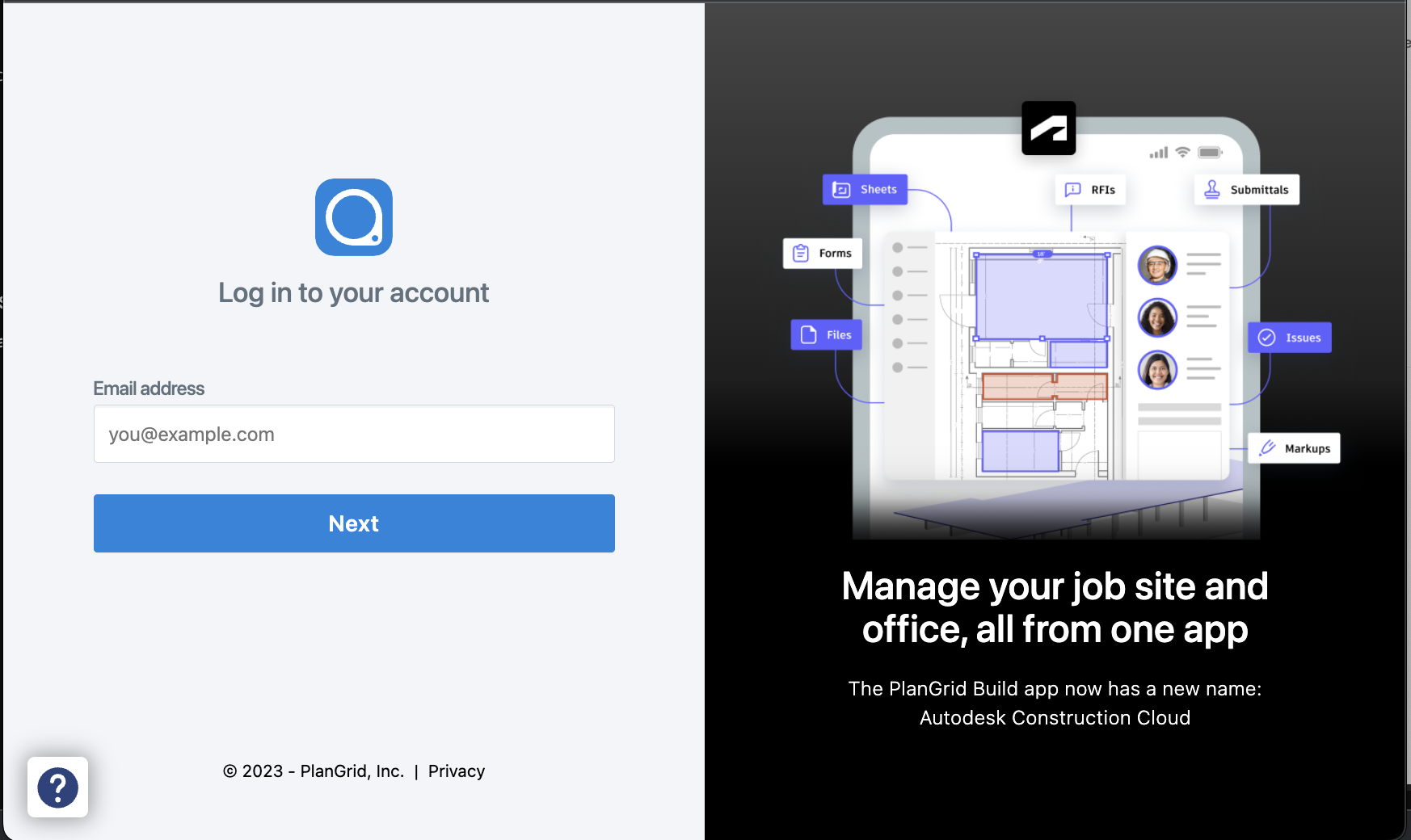 Logging in on the mobile app
1. PlanGrid is part of the Autodesk Construction Cloud mobile application. Once you have download the "ACC" app to your Android or iPad, tap the "ACC" icon to open.
2. Next, tap "Log In"
Note: You will not be able to sign up for a new PlanGrid account via the mobile app. Using the "Sign Up" link on the app login page will create a new Autodesk Construction Cloud account and give you a trial for Build. Please make sure you have already signed up on the web before logging into the mobile app if you will be using PlanGrid.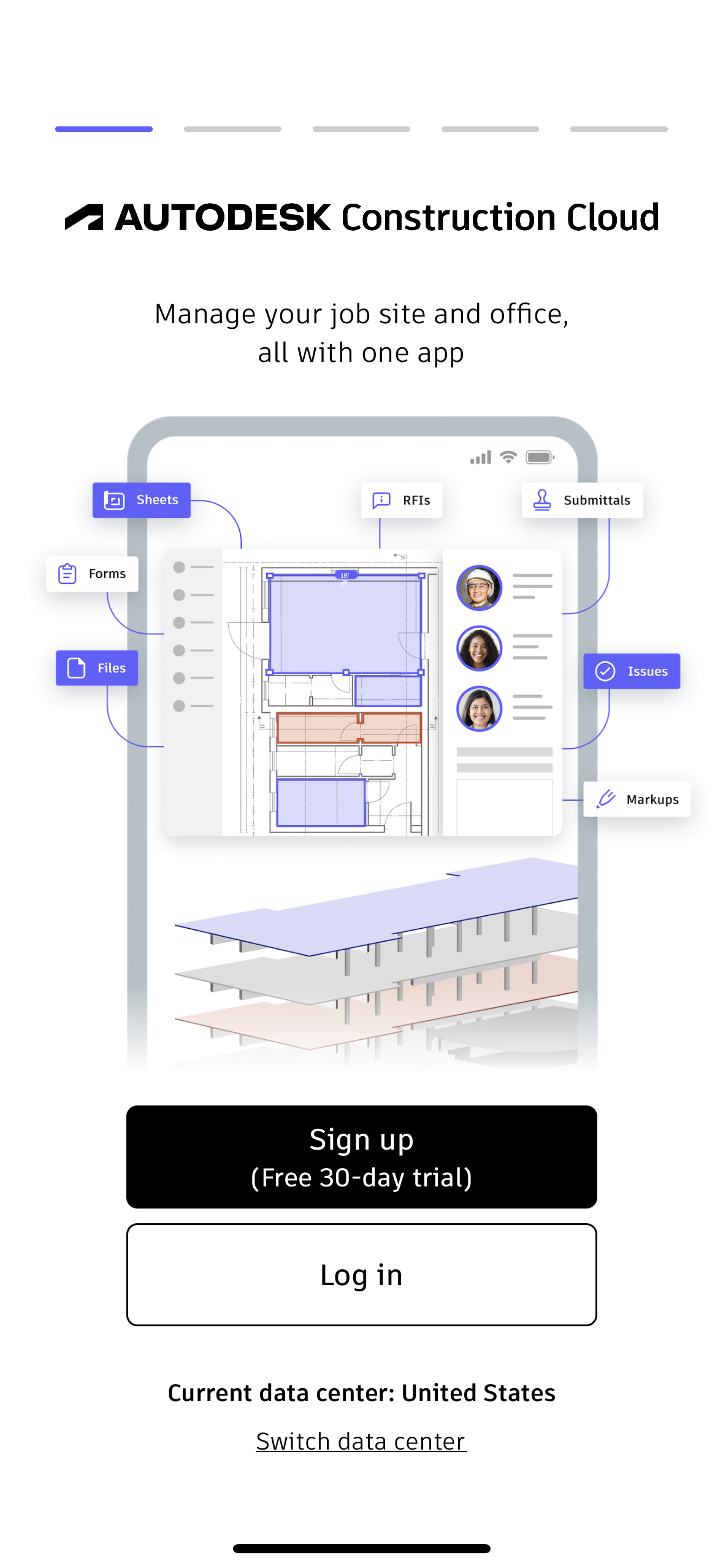 3. You will be prompted to sign into "Autodesk Construction Cloud" using your Autodesk credentials.
Note: This password might be different than the one you use to log into PlanGrid via web browser; if you get a password error, please reset the Autodesk password by following the in-app prompts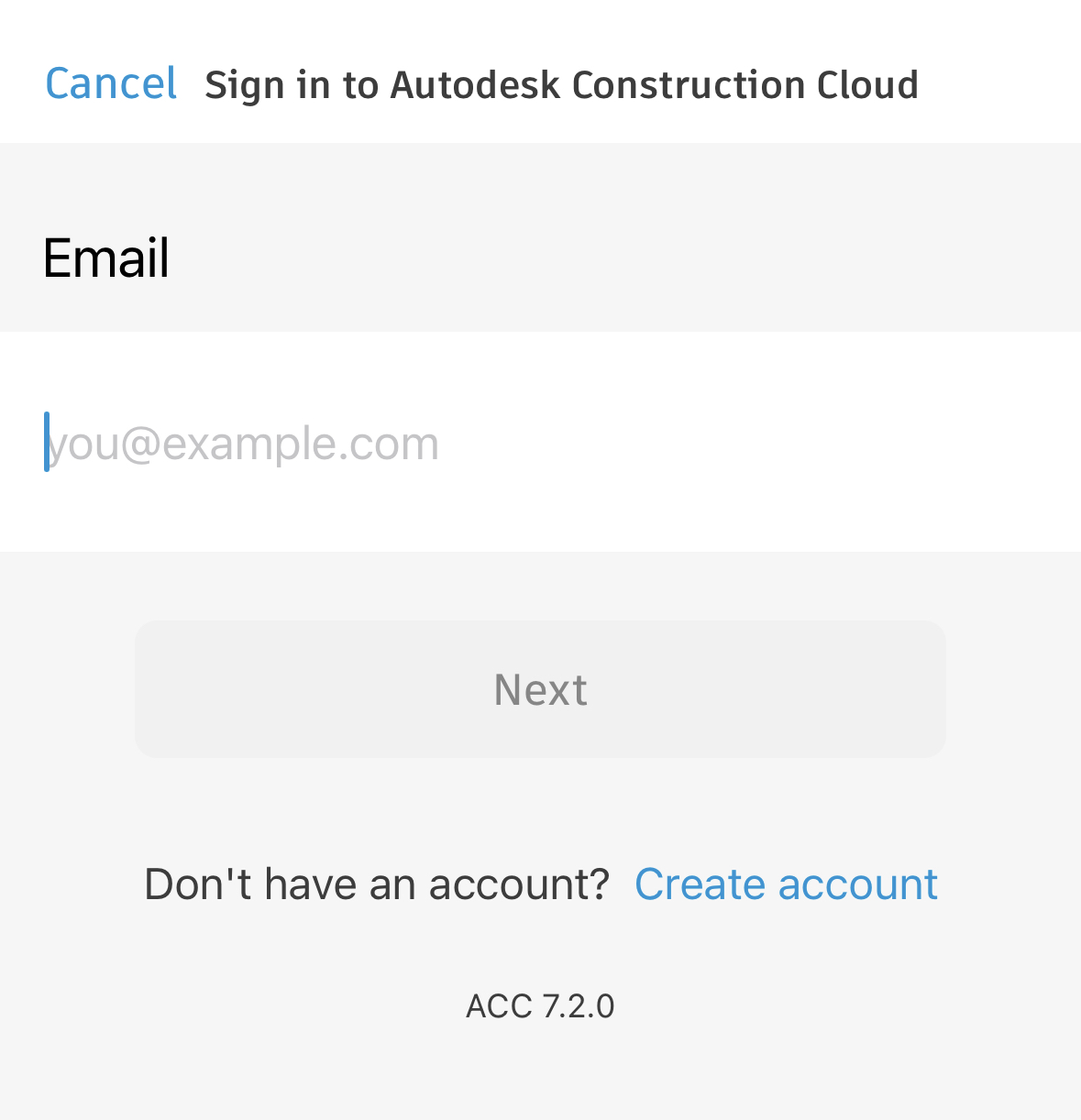 ​ 
Important Reminder: If you have not signed up through the website yet, you will not be able to sign up for PlanGrid via the link in-app. The in-app link will create an Autodesk Construction Cloud account and not a PlanGrid account. You must use the link in your project or license invitation email to sign up for a PlanGrid account before logging in via mobile application. Once logged into the app, you will see a section for Build projects and a section for PlanGrid projects if you are part of both. 
Related Articles: