This article will show you how to delete a project permanently and forever, for everyone on your team. You will not be able to recover your project. If you would like to remove the Sample Project that came with your PlanGrid account, you are reading the right article.

To Permanently Delete a Project:

WARNING!! this will PERMANENTLY delete the project for ALL your teammates
1. First select the project you would like to permanently delete.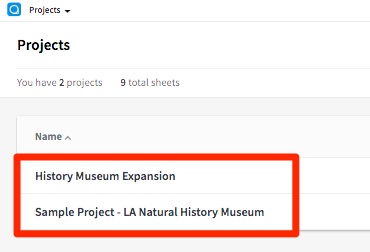 2. Once inside the project, click on the Settings icon.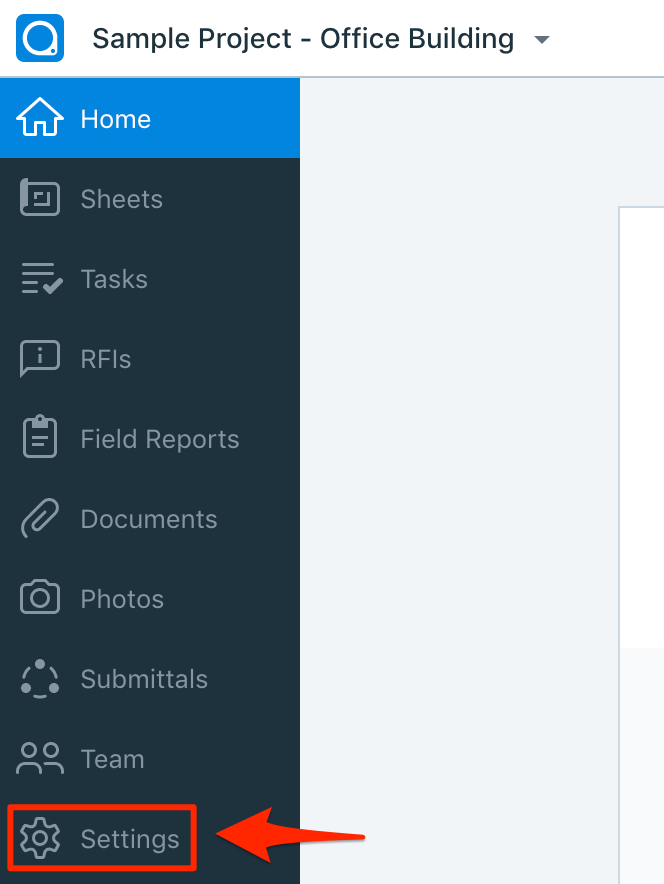 3. Click on 'Permanently Delete Project.'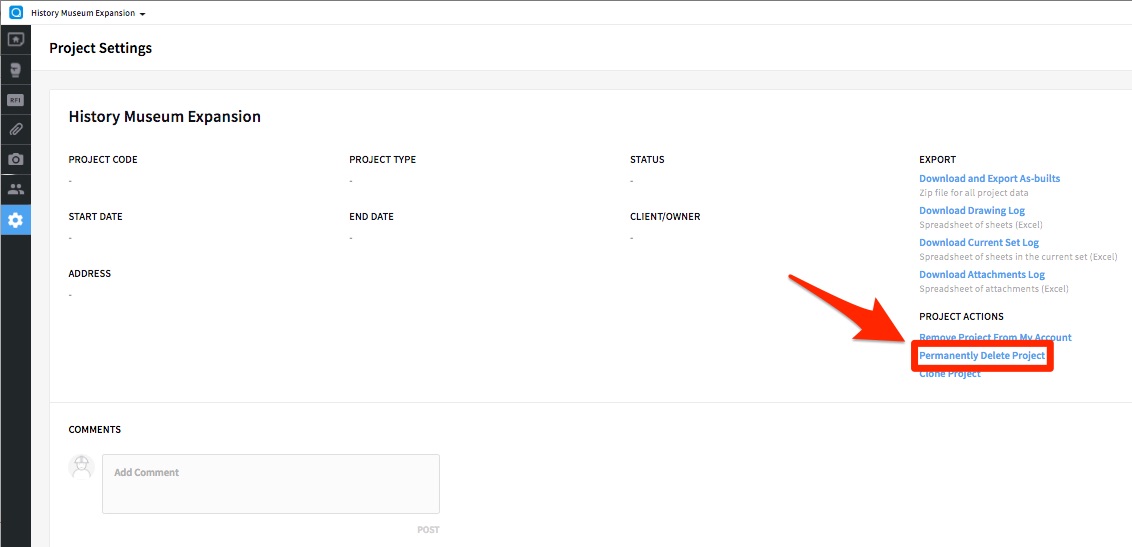 3. You will be prompted to type "DELETE" (all in CAPS).