Once you've set up your field report types on plangrid.com, you're ready to fill out and submit reports on PlanGrid.
To fill out and submit a field report on iOS:
1. Open the PlanGrid app on your iPad or iPhone, and tap to open your project.

2. Tap on the "Field Reports" icon (clipboard) on the bottom navigation bar.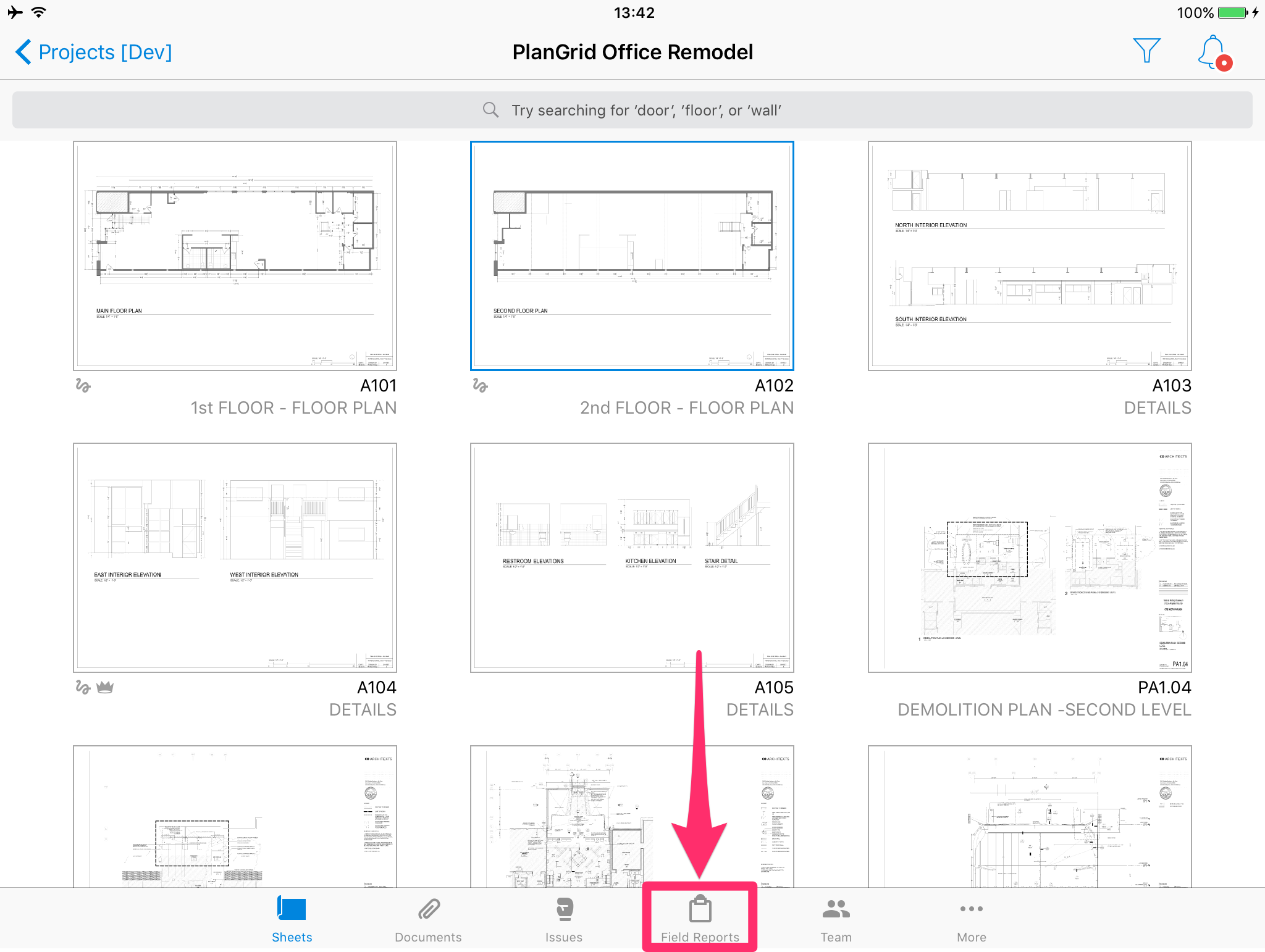 3. To start a new draft, tap on the thumbnail of the report template you want to use.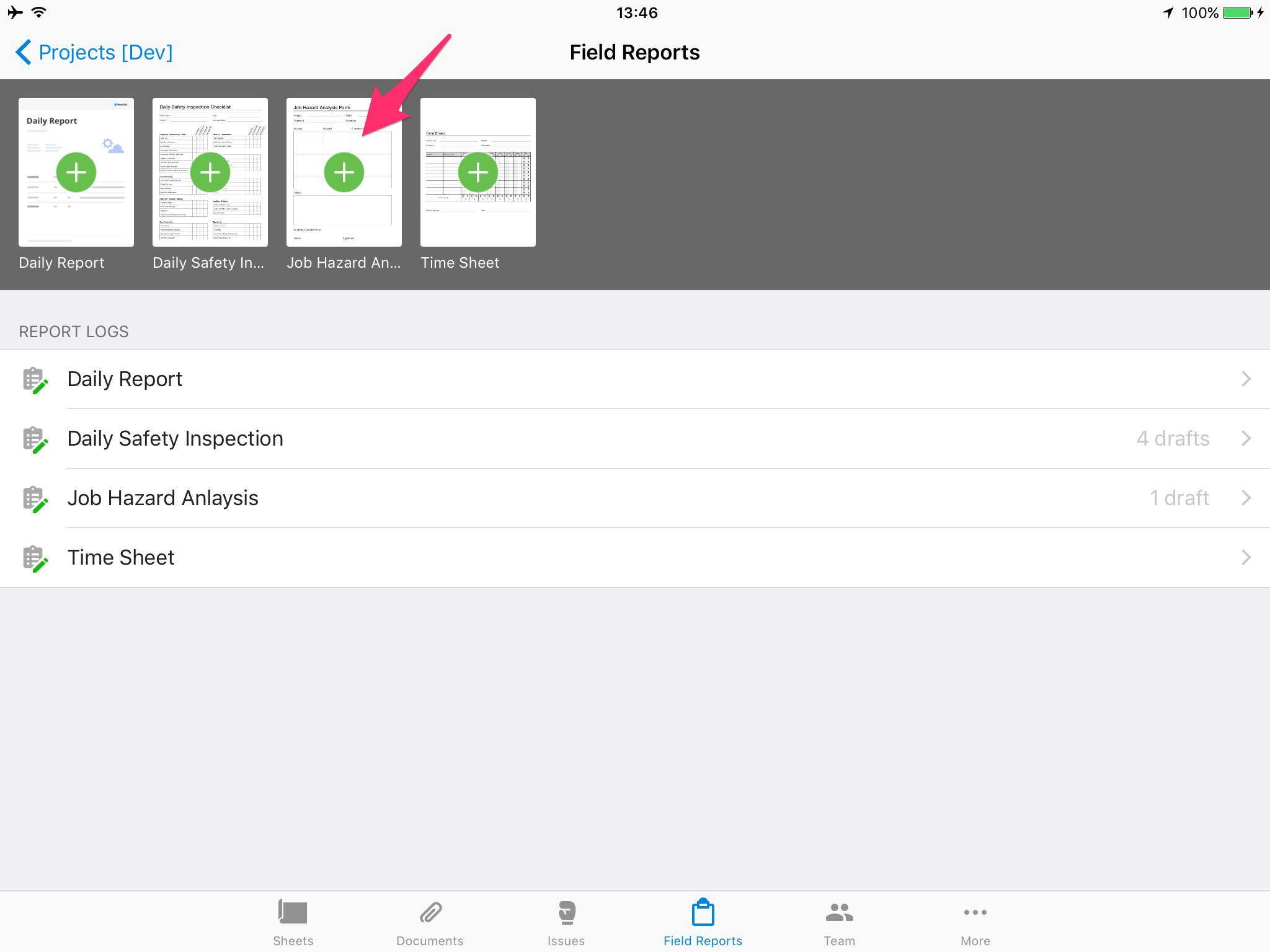 4. Tap 'Edit' to open and fill out the form. Tap "Save" when you are finished.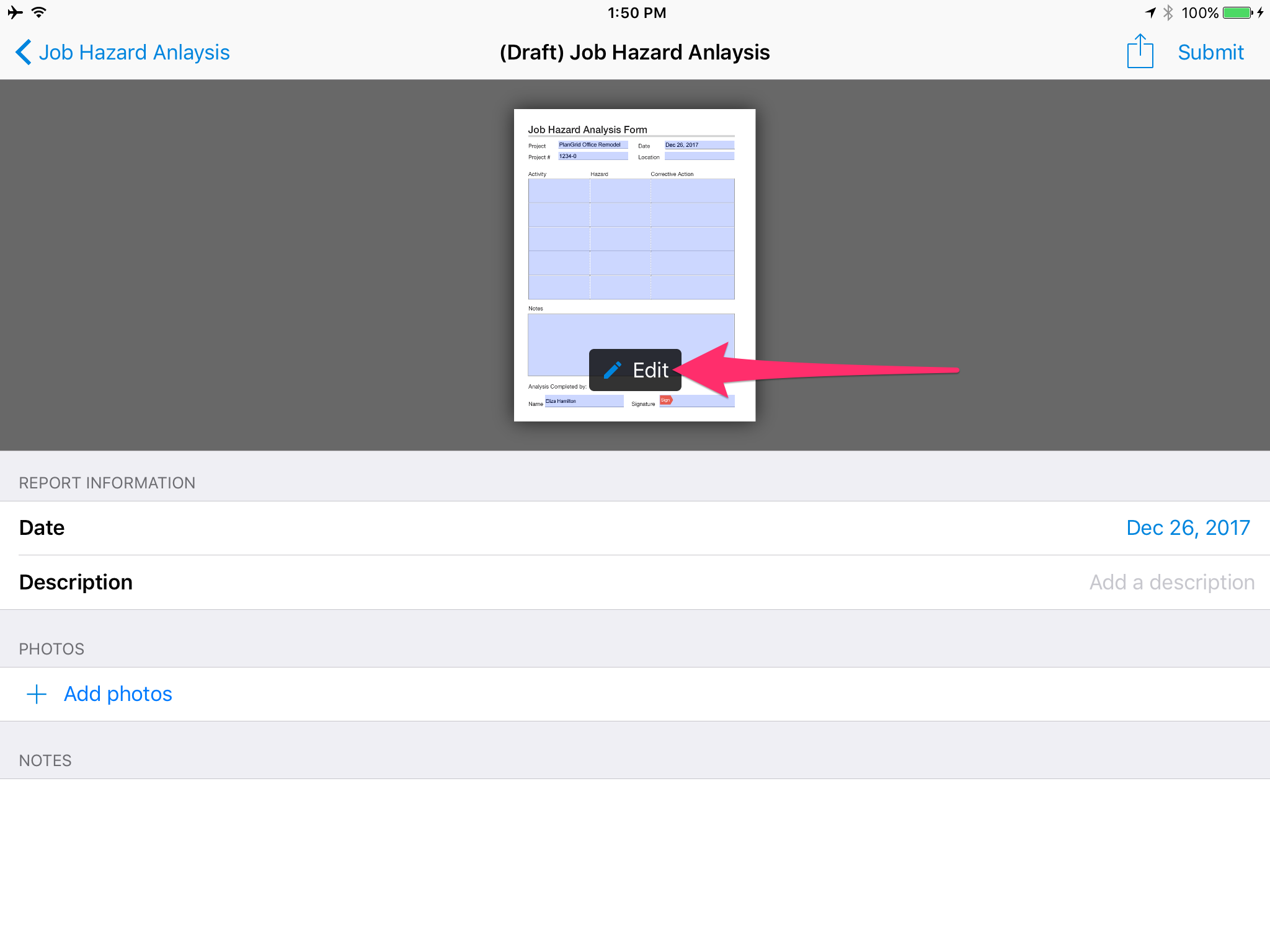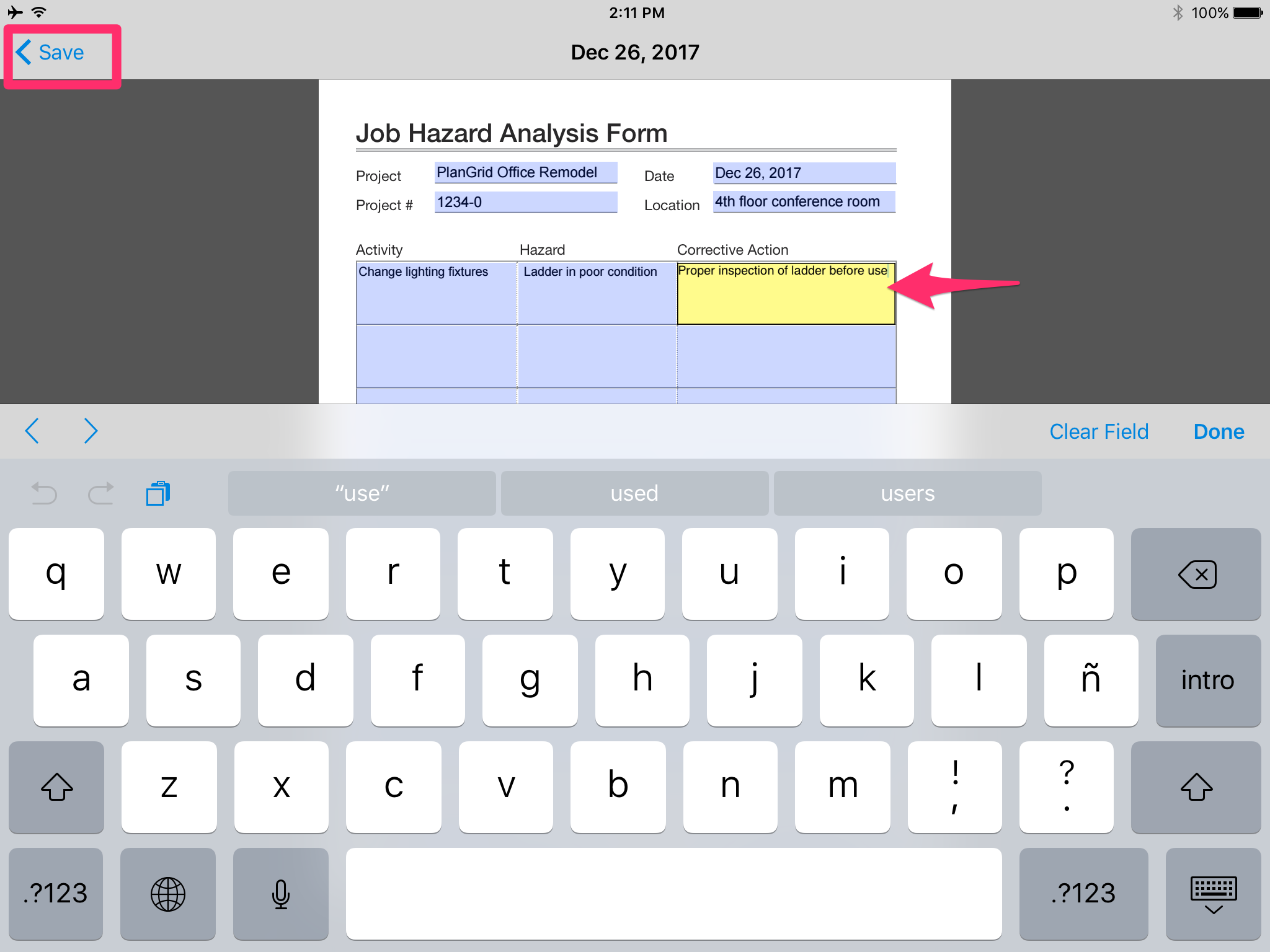 Note: If you do not have fillable fields in your PDF form already OR if you want to make additional mark-ups, tap on the annotation toolbar (pencil icon in lower right corner) to use the pen, highlighter, and/or text tool. Learn how to add fillable fields to your PDF template.
5. Edit the report date, add a description, and add photo references, as needed.
6. Finally, verify that all fields are complete and accurate, then tap "Submit" when you are ready.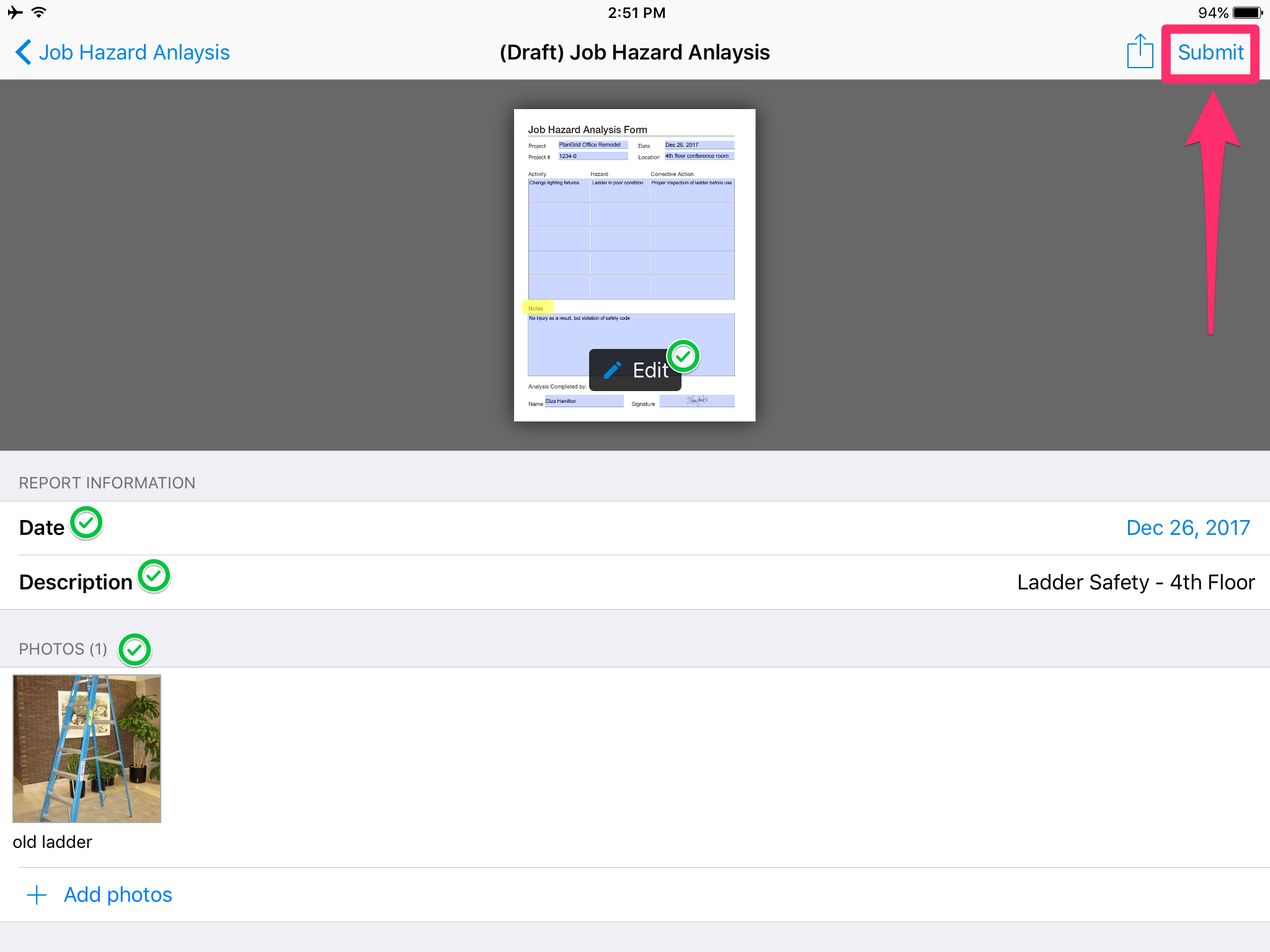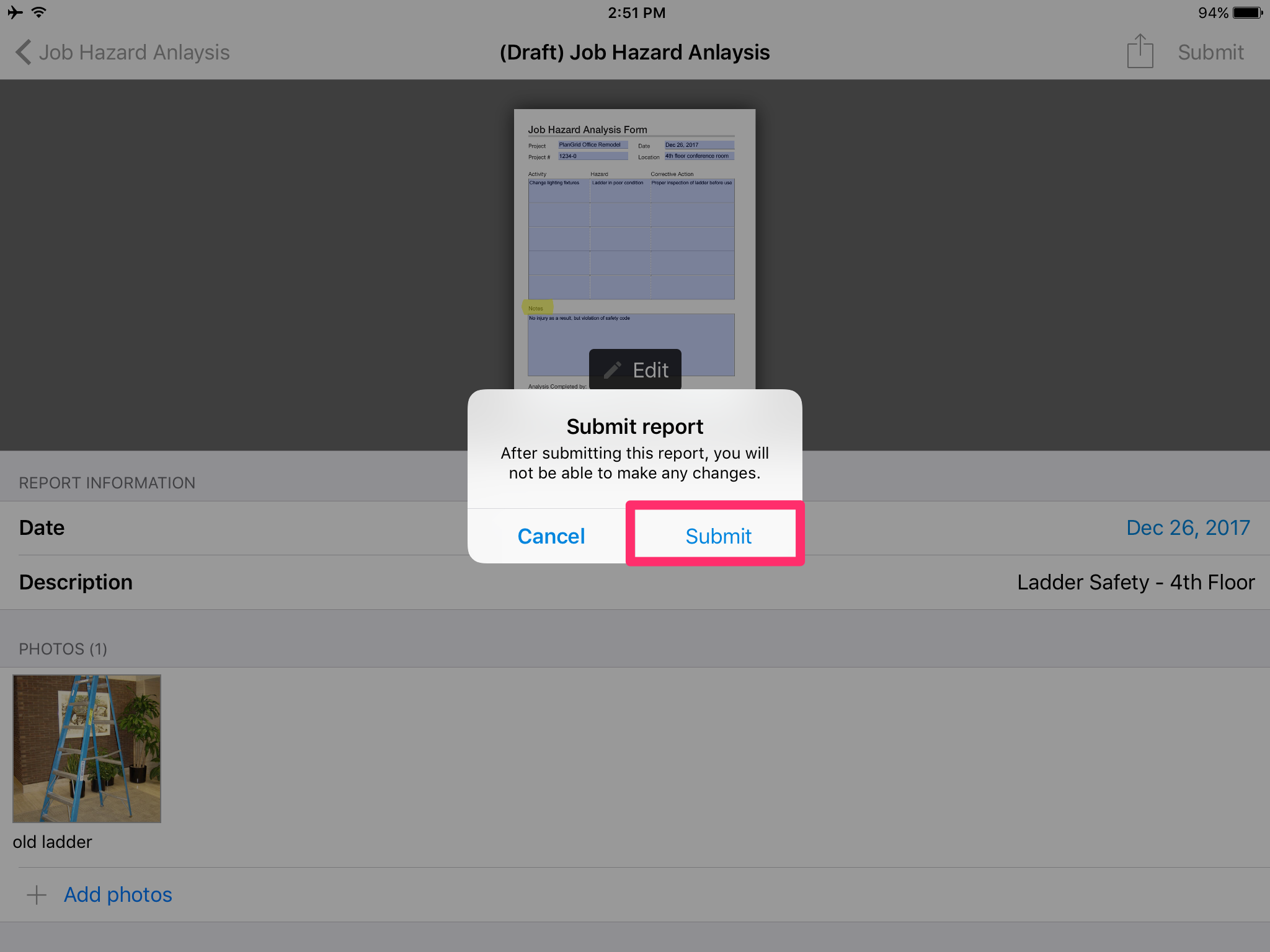 Note: If you need to make any changes after submission, please check out our help article for editing a submitted report.