If you're the RFI Manager for a project, you're able to review all drafted RFIs and send them to the RFI Reviewer for an answer.
Open the RFI from the RFIs page to review the RFI. Here you can edit the title, due date, and question, in addition to including additional references. When the RFI is ready, click "Send for review" to pass the question on to the Reviewer.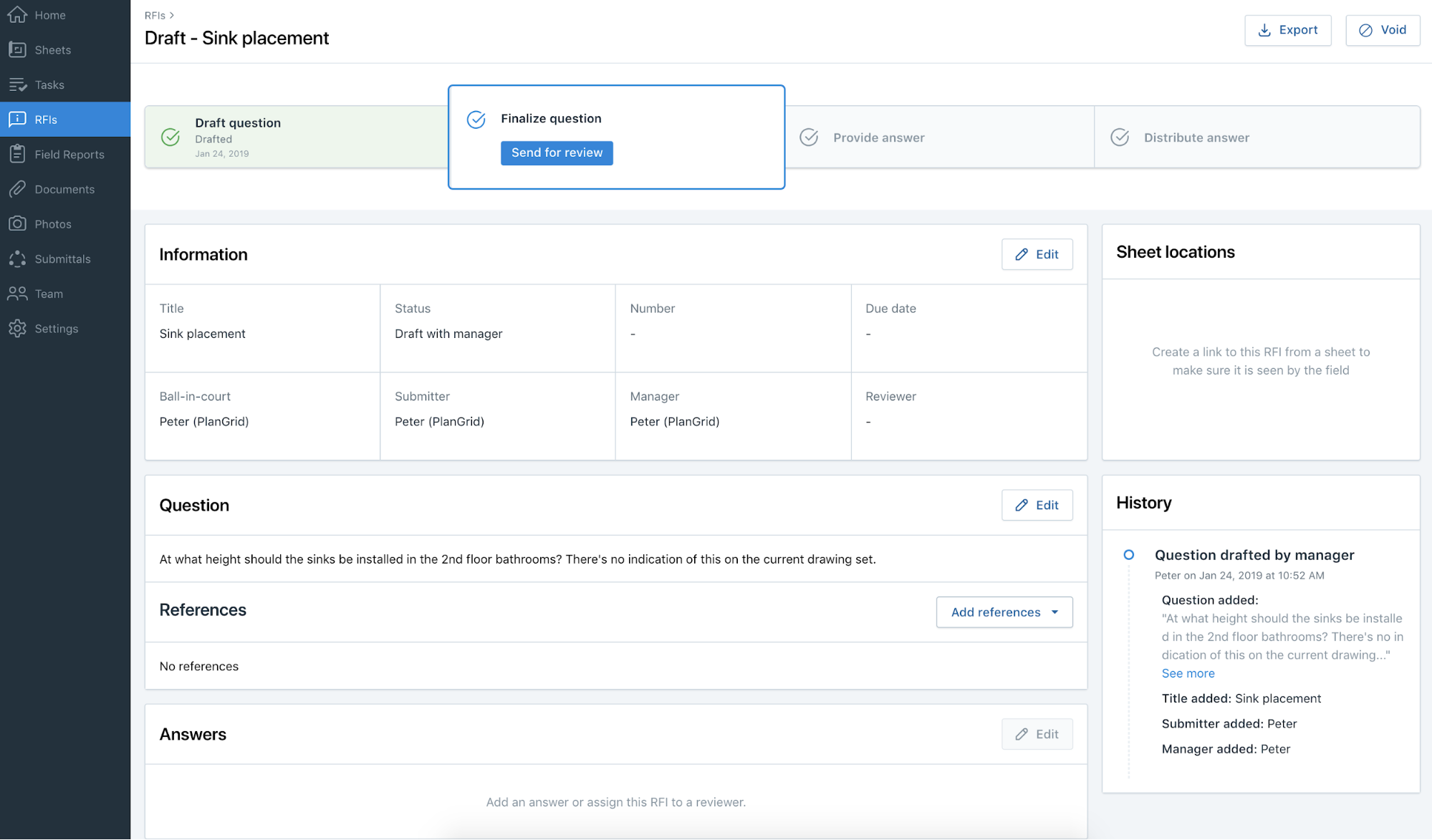 Once you send the RFI for review, your Reviewer will receive an email with a PDF including all details and references. At this point your RFI will also be given a number in the RFI log.
Your reviewer can answer the RFI by logging into PlanGrid or by replying directly to the email they received. You can also provide an answer for the reviewer by clicking "Answer" from the RFI detail page. This is useful if you receive a response outside of PlanGrid and need to submit it on behalf of your reviewer.