Send assignees a daily reminder email if they haven't submitted their reports.
Report managers can enable daily reminder emails on a per report type basis. When the daily reminder is enabled on a report, PlanGrid will send a reminder email (at 3:00PM Pacific Time) to all assignees who have NOT submitted a report for the day.
Set up daily reminders on a new report type:
1. Navigate to the Field Reports section on the website.
2. Click on "New Report Type."
Note: Only Admins and power collaborators have permission to create new report types. Project collaborators cannot create new report types.
3. By default, the daily reminder option will be checked for the report. If you want to disable the daily reminder email, uncheck the box. Click 'Create Report Type' to complete report set up.
Enable daily reminders on an existing report type:
1. Navigate to the report type you want to update. For example, the daily report.
2. Click the report 'Settings' button.
Figure #1: Daily Reminder Sample Email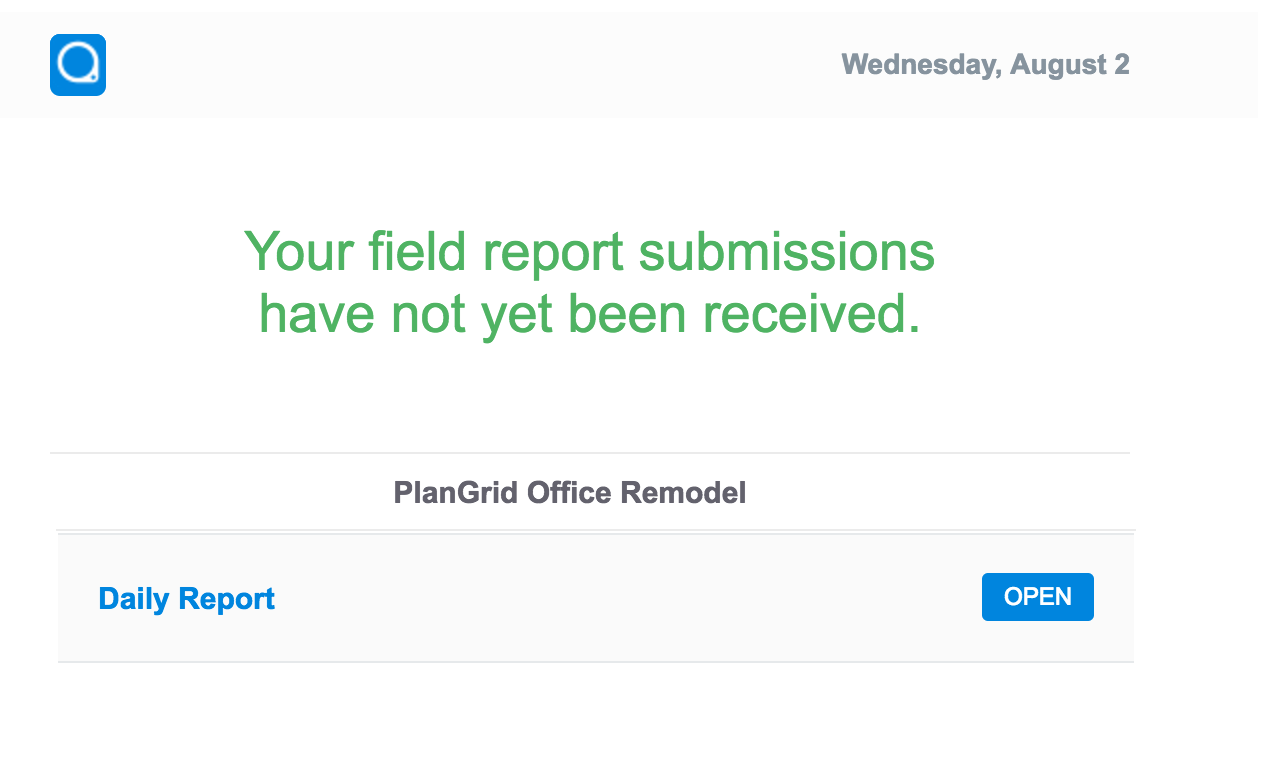 Manage your Field Report email preferences
You can manage your personal email preferences and turn on/off Field Report emails under 'Account Settings'.
1. Log in to your PlanGrid account online at https://app.plangrid.com/. Click on your username, in the upper right corner, then click on "Account Settings."

2. To receive notification emails for field reports, make sure the box is checked for 'Field Reports Activity.' If you prefer NOT to receive these daily reminder emails for Field Reports, uncheck the box and then click 'Save' to save your changes.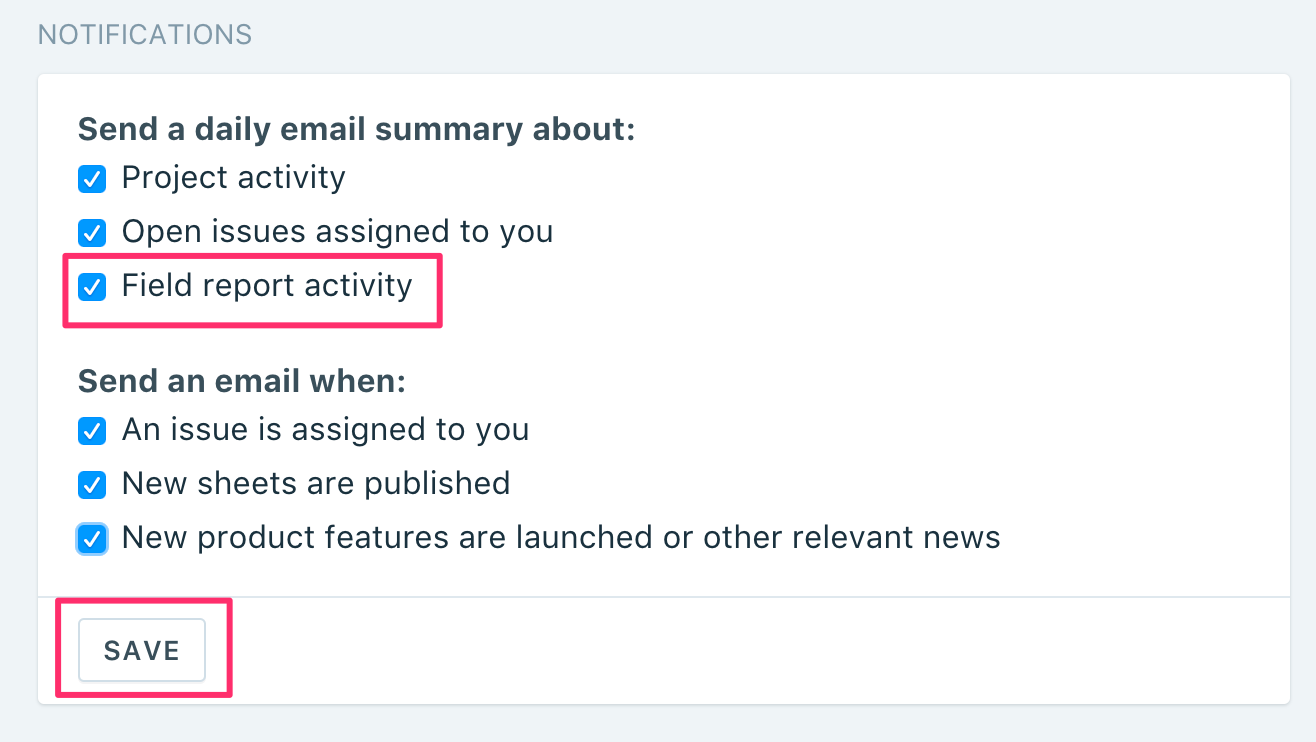 Note: If you uncheck the box for 'Field report activity,' you will no longer receive any of the automatic Field Report emails. Learn more about Field Reports automatic email notifications.