Automatically track and report weather on your daily report. This will show the weather at 7am, 12pm, and 4pm.
To enable automatic weather reporting:
1. Create a new report type OR update the settings on an existing report type.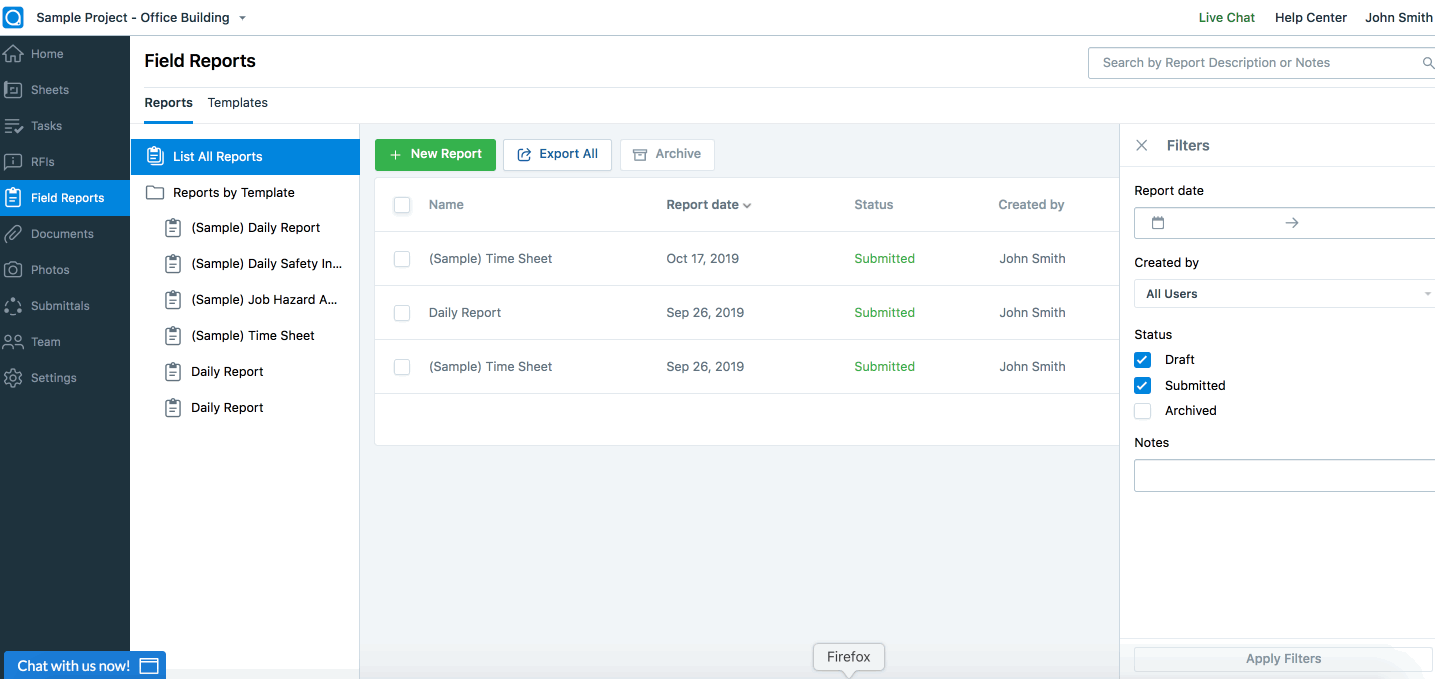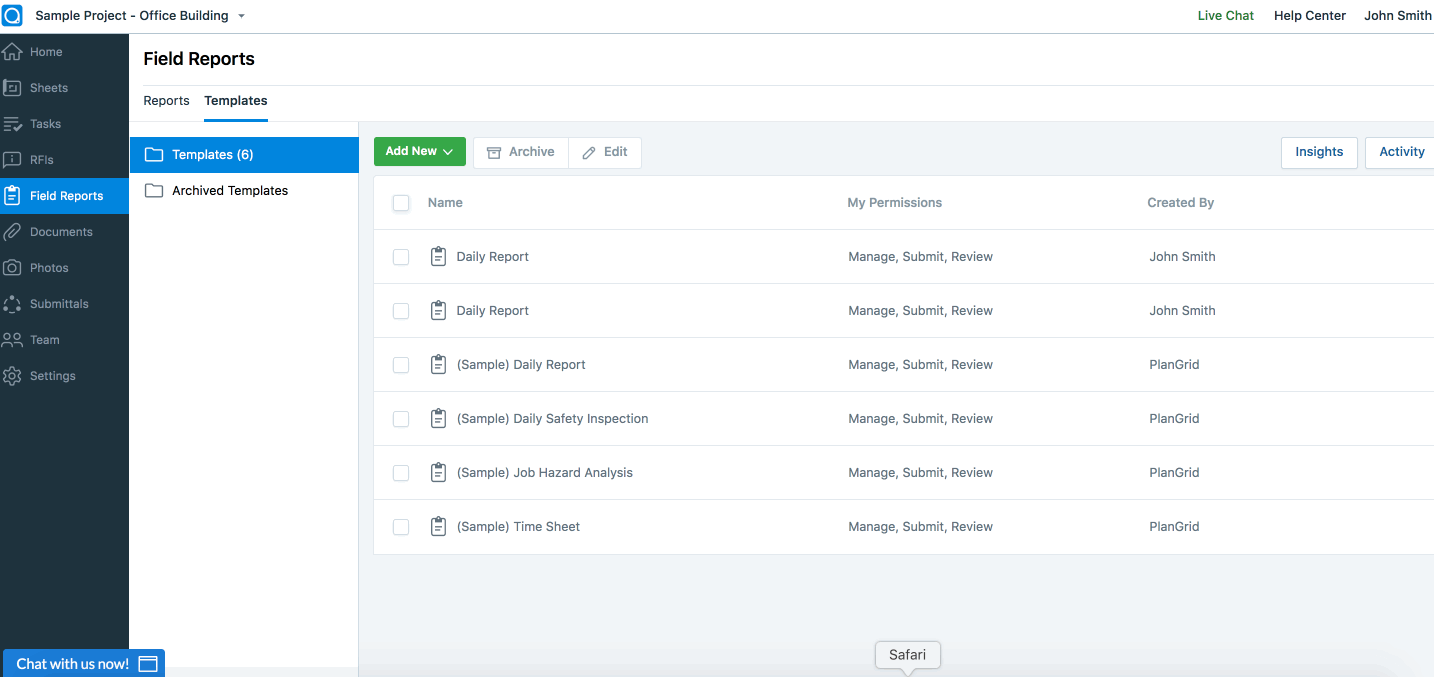 2. Check the box to add the weather component to your report template.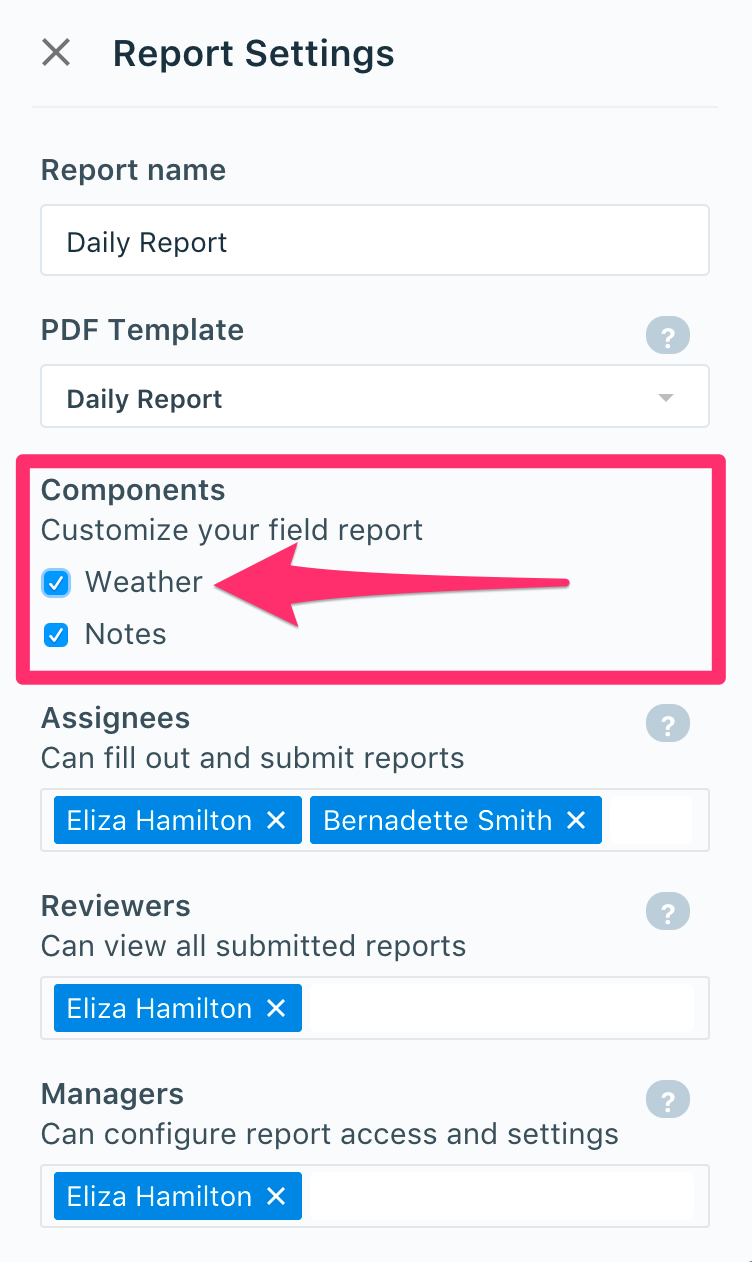 Note: The weather report is based on your project address in your PlanGrid project profile. If you do not already have an address entered, you will be prompted to add one before you can enable weather.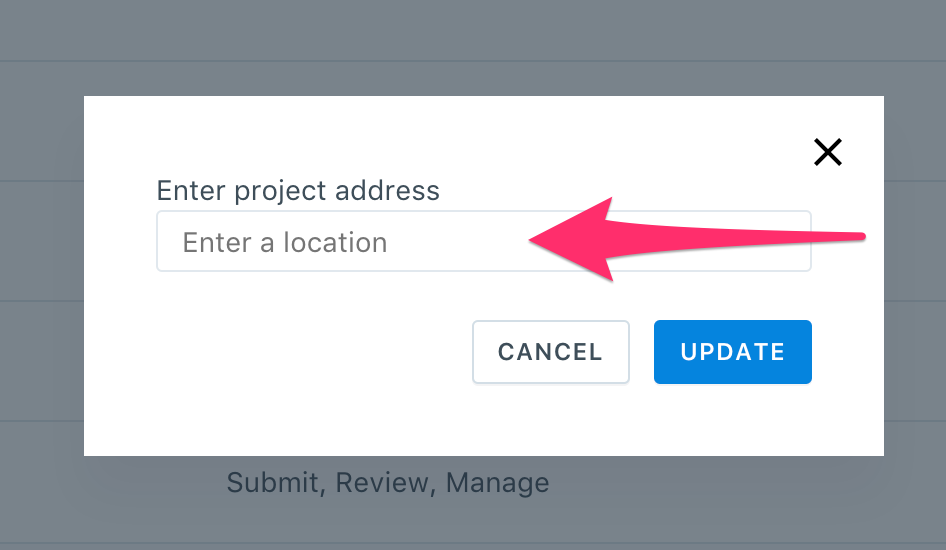 3. Click 'create report type' or 'update report type' to save changes to the template.
4. Weather will be displayed on the report details screen. If you change the report date, the weather report will update automatically.
Figure #1: Weather on report details, Web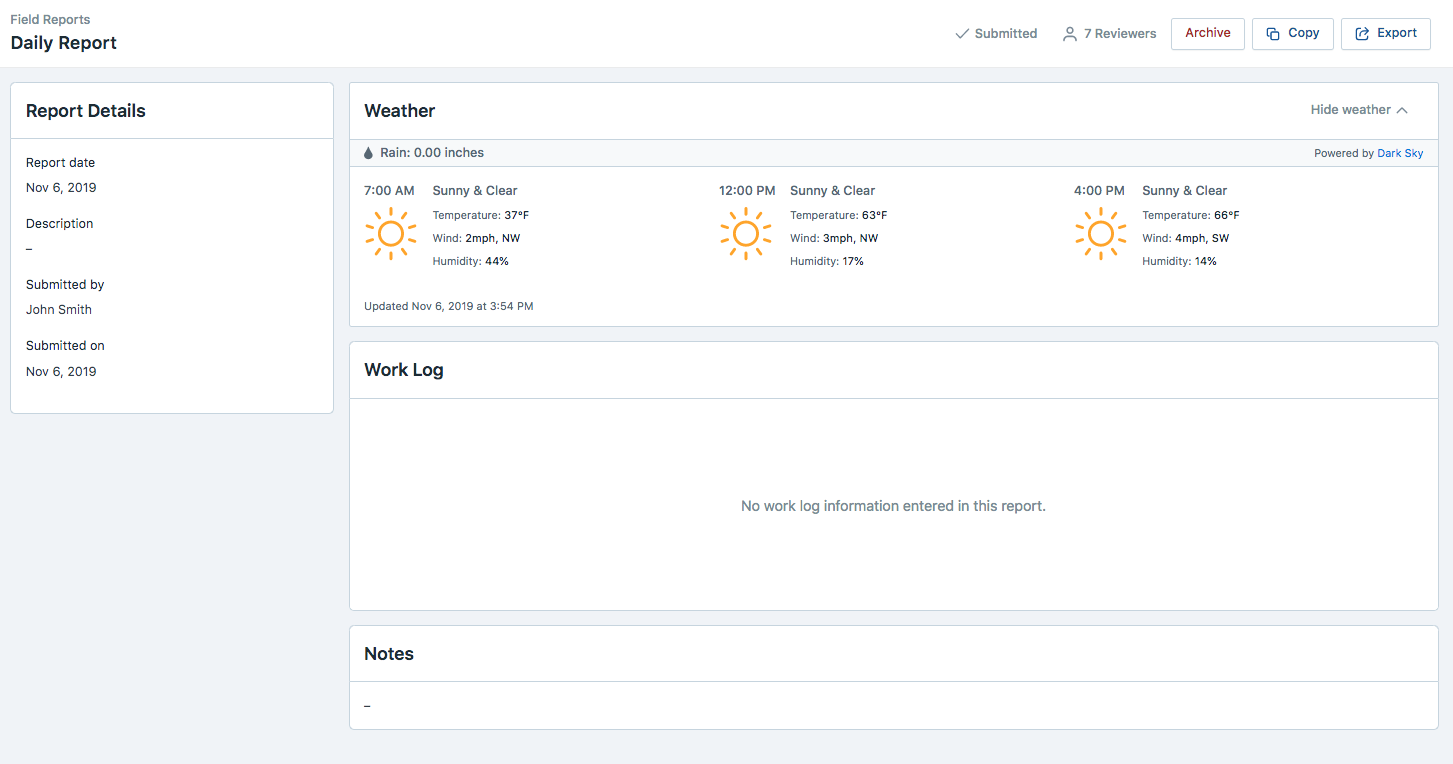 Note: To view weather in Celsius or Metric units, users must change their locale on their devices.
On the iOS/ Android app, the weather data is displayed based on the user's regional settings. For example: a user in Canada, who has their device set to Canada, will see their weather reported in Celsius/Metric units
On the PlanGrid Website, the weather data is displayed based on the user's language preferences via their account settings.