Featured:
On the iPad App
On the Website
On the iPad App:
 When viewing any sheet on the iPad, tap the "eyeball" icon to select which tools and toolbars appear. Tap the arrows icon to enter full screen, or selectively toggle the markups toolbar, mini-map, navigation, and details information from the screen.
The mini-map will always be disabled, when you are viewing the sheet in its entirety, fully zoomed out.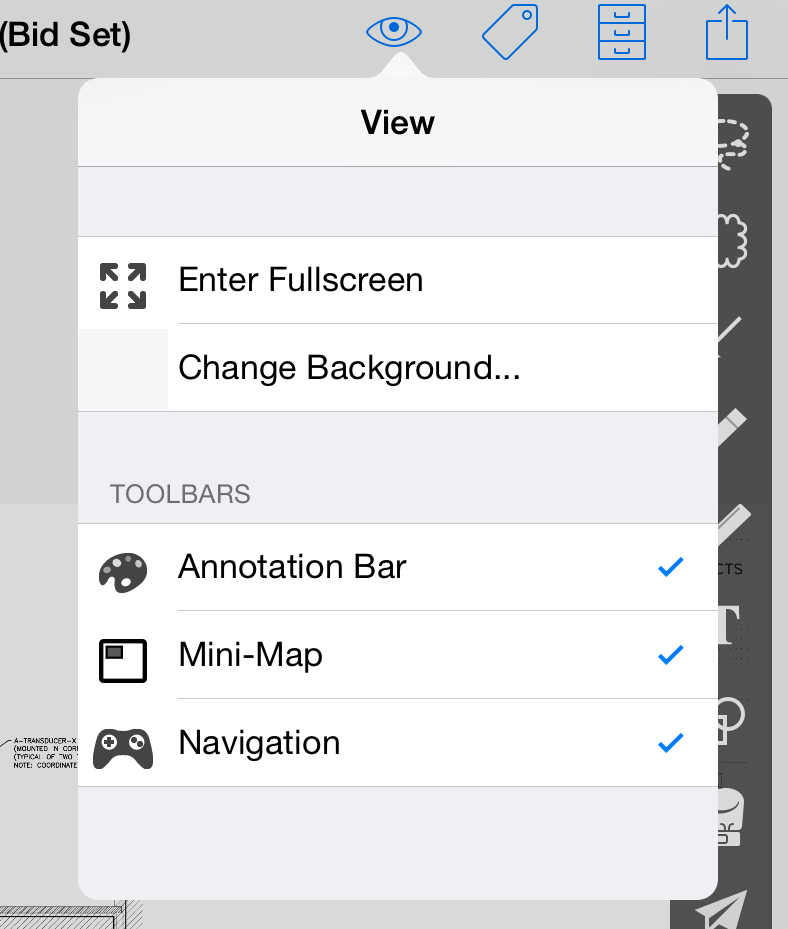 On the Website:
Note: This feature is not available with Safari, nor Internet Explorer 10 and older.
1. In your project, click on the 'Sheets' icon, then search for a sheet or scroll through to find the sheet you'd like to view.
2. Click on the thumbnail in the gallery view of sheets, and you will be taken directly to the sheet viewer.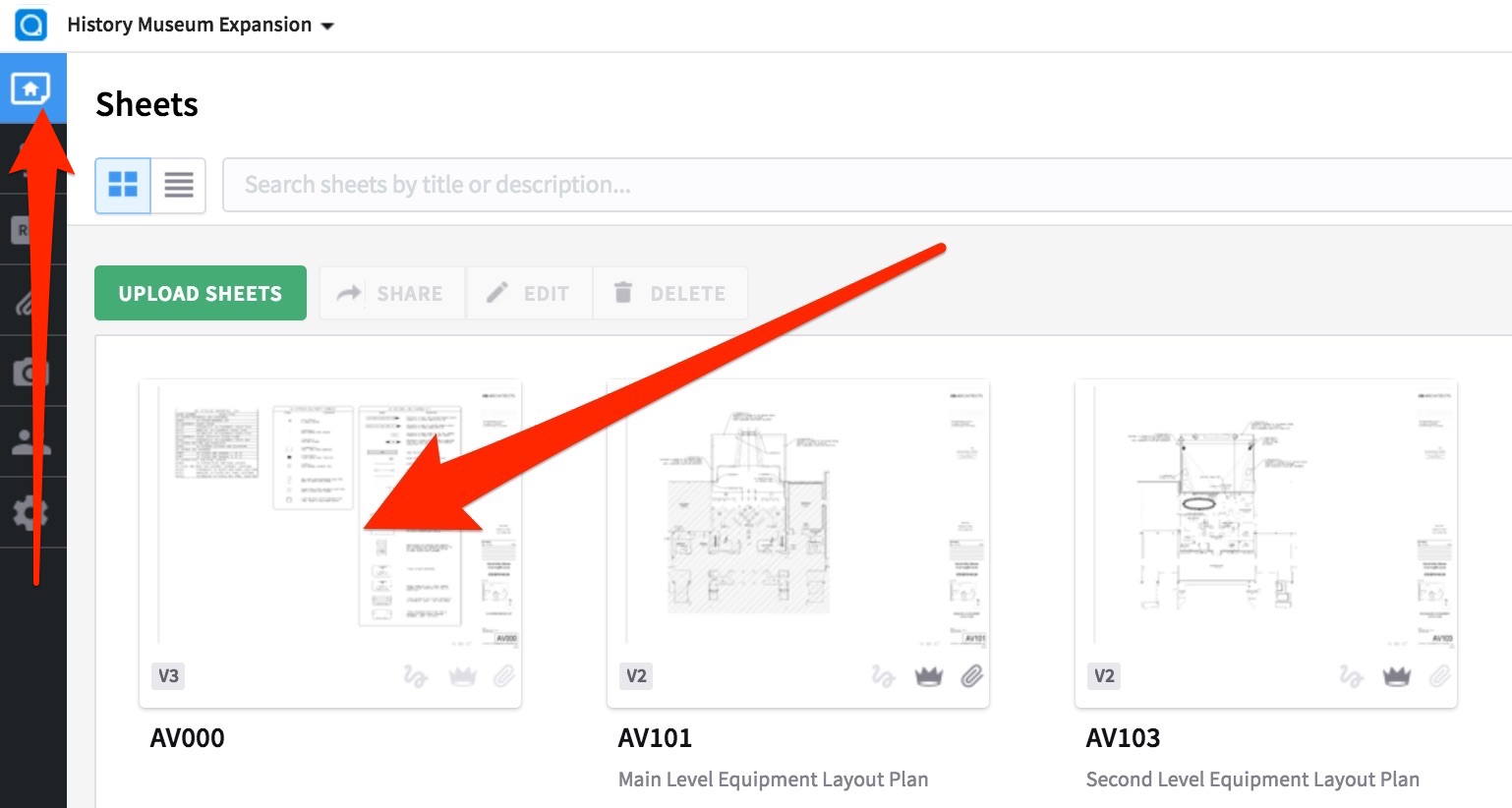 3. You can zoom in and our of your drawing as you like.  To expand to full-screen view, click the opposing arrows button on the zoom bar in the upper left corner.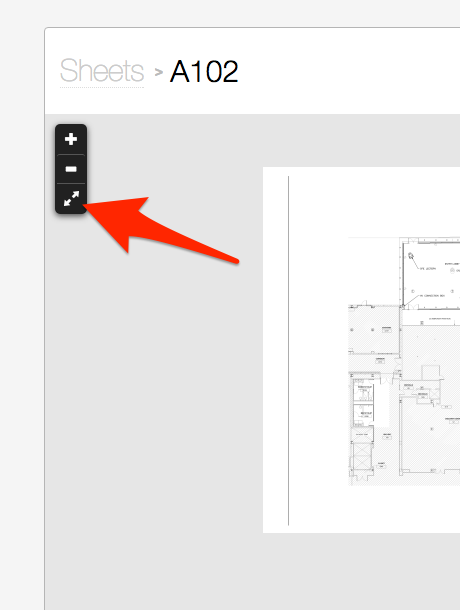 Related Articles: