Please note: This is an add-on feature and it's enabled on an organizational level. It is also separate feature from the Submittals feature, so although you might have the Submittals feature enabled, you might not have this feature enabled yet. To have this feature enabled for your organization, please contact support@plangrid.com
Creating a submittal log by hand can take weeks to prepare and lead to inaccuracy. Regardless if your spec book is 100 or 2,000 pages long, PlanGrid's Automatic Submittal Log now brings efficiency, automation and accuracy to the process. Upload your spec book and PlanGrid will automatically extract the specs to create a downloadable spreadsheet containing all of the project's submittal register items. Combined with PlanGrid Submittals, you now have a solution for every step in the submittal process.
Featured:
Access
How to upload your specs
Accuracy of extraction
Access
If you only have Automatic Submittals Log but not Submittals enabled, clicking on the Submittals icon on your project's menu will automatically take you to Automatic Submittals Log.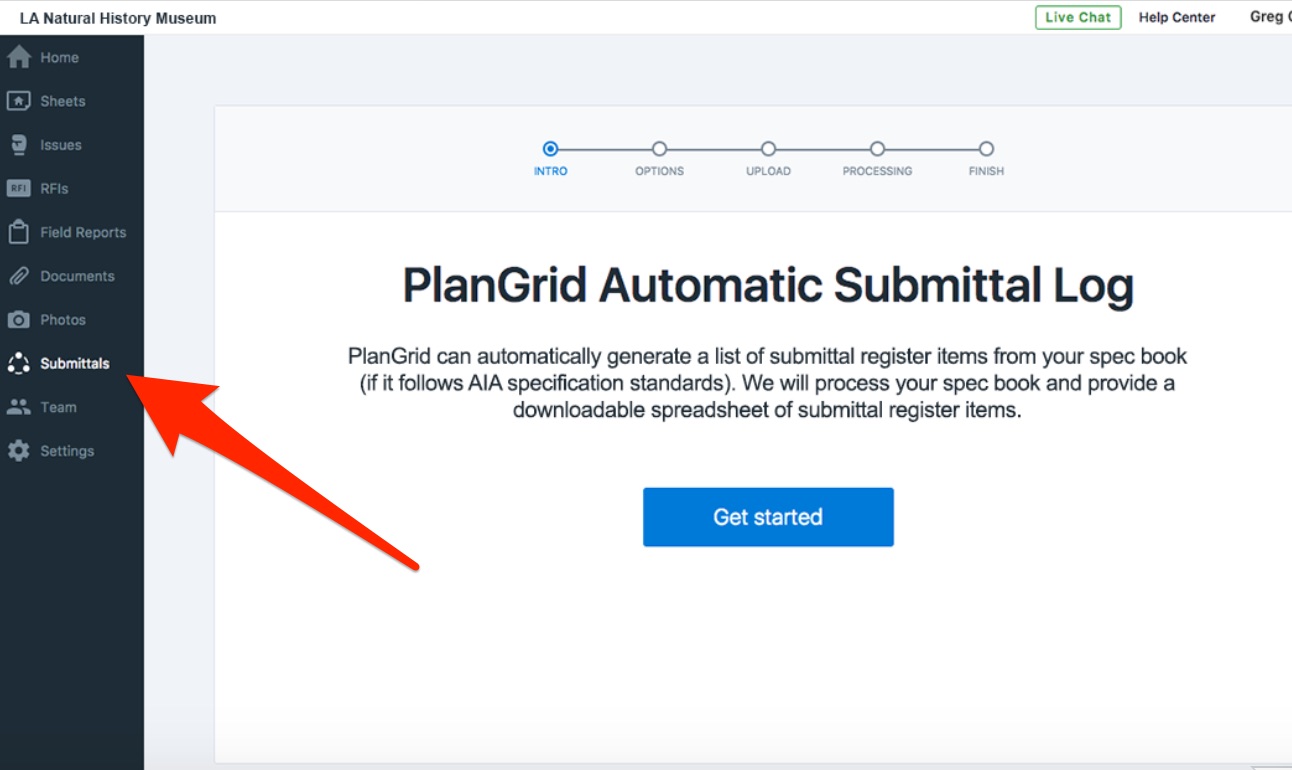 If you have both Automatic Submittal Log and Submittals enabled, you can access either when onboarding your project with Submittals, or from your Submittals settings tab: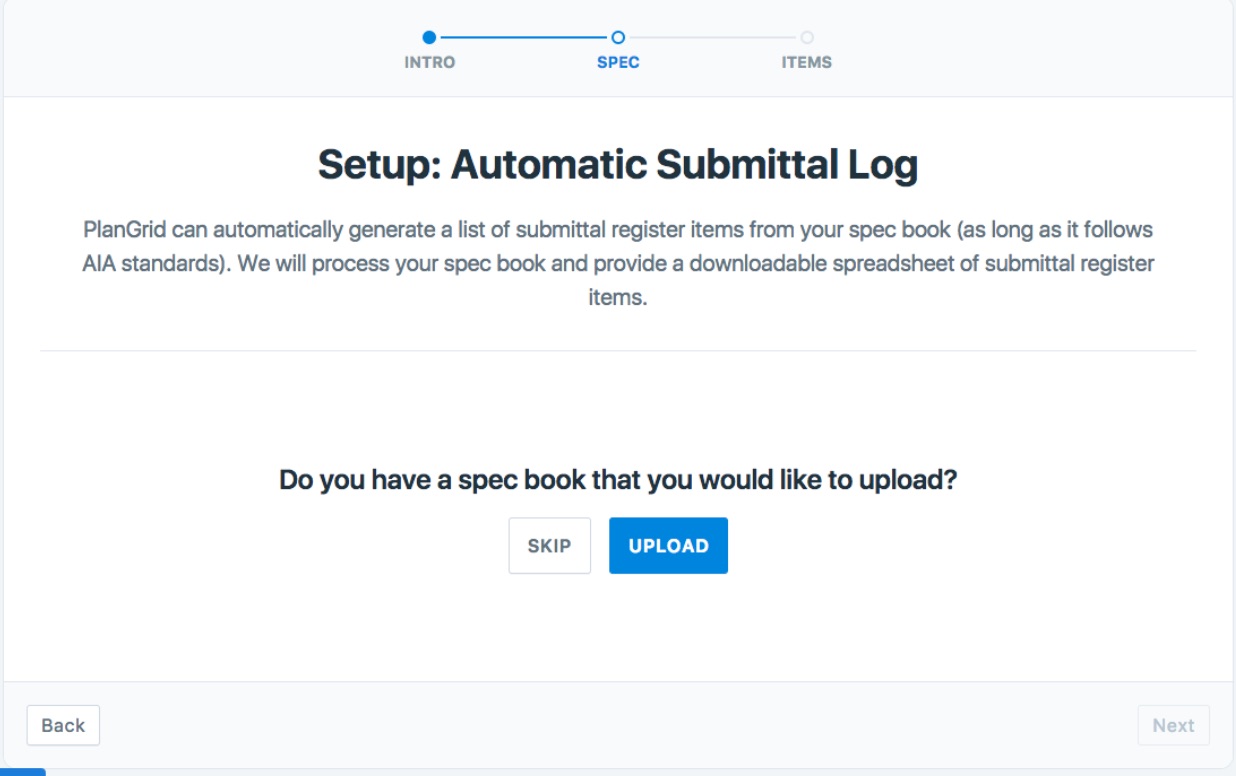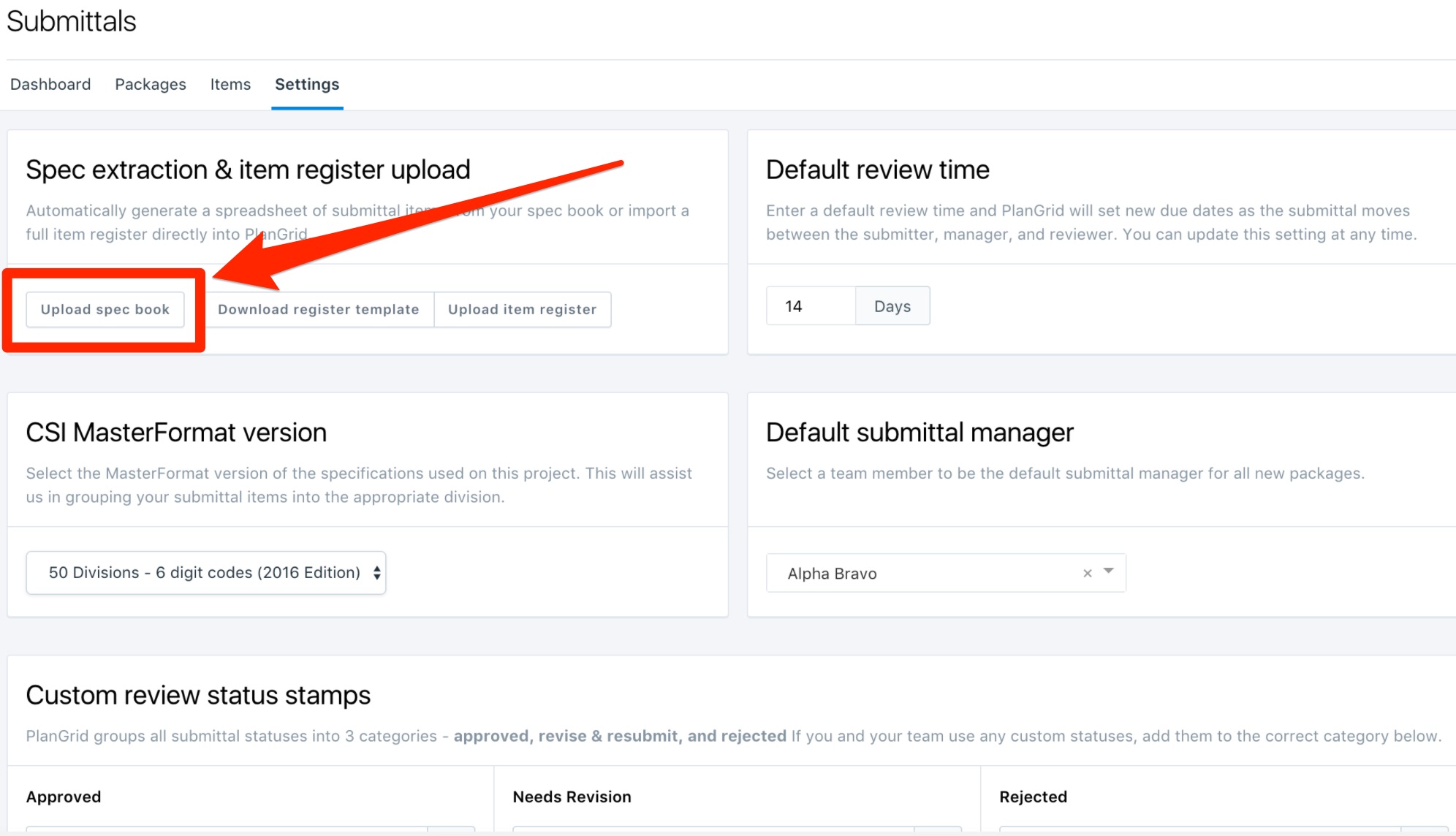 How to upload your Specs
Please Note: Only PDF Spec files can be uploaded.
The Automatic Submittal Log can be used to generate a submittal log from a spec book at the start of the project.


When logged in our website, select your project and then click Submittals in the side menu
Follow the setup wizard to upload and process your spec book. Select the file you wish to upload, and once uploaded, click on "process specs".

Once ready, click on "download submittals" to view a spreadsheet of the project's submittal register items.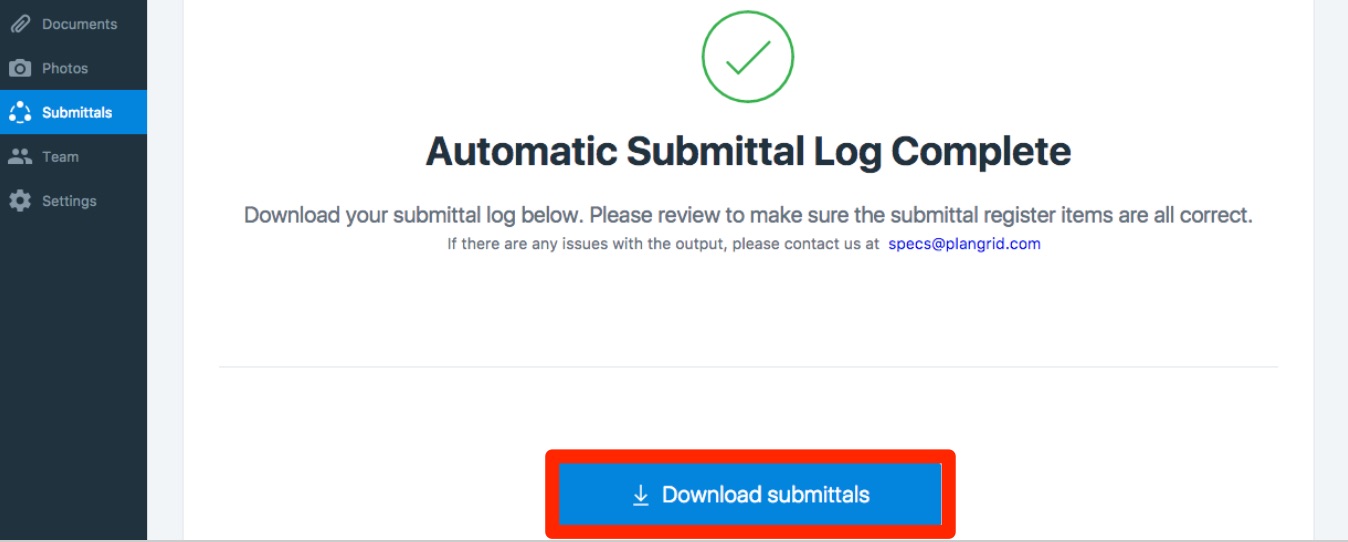 Accuracy of Extraction
To make sure that we extract the information from your spec book correctly:
It must be a specification that conforms to AIA standards and uses Masterformat section numbering
Usually means non-heavy civil projects in USA & Canada
It must be a vector PDF (not scanned)
If you are having trouble with your specs please send them to specs@plangrid.com so we can help.