You can now view your Submittal Packages on iOS and Android devices.
All Approved Submittal items are accessible on mobile by the entire project team. If you are an Administrator in the project, you will see all Packages.
For Submittals "In Progress," these will only be available to the specific team members involved in the process.
1. Once you've opened a project, click "More" located at the bottom right.
2. Click on "Submittals"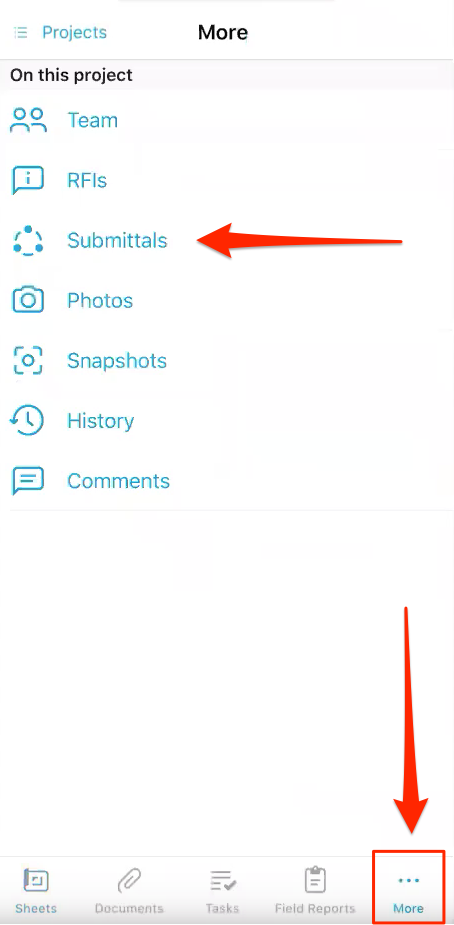 You will see a number of your total Submittals at the top, followed by a Filters/Sort button, a Search Bar, and the listed Submittals below. You will be able to search by the following:
• Submittal Number
• Spec Number
• Spec Section Name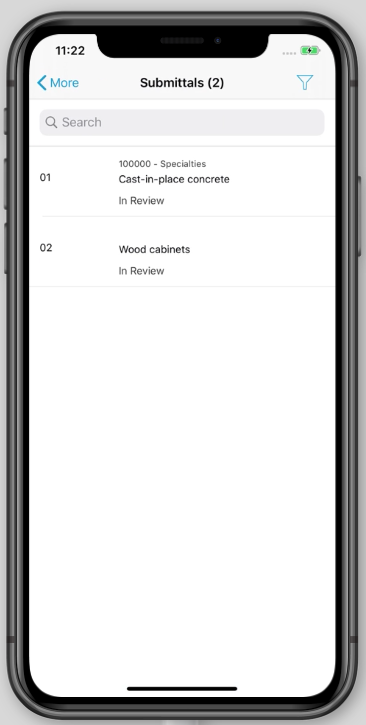 The Filter/Sort button offers the flexibility of filtering by ball-in-court, status, and more. You can also sort by specific criteria as shown below: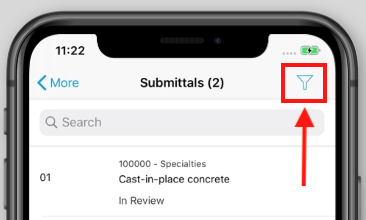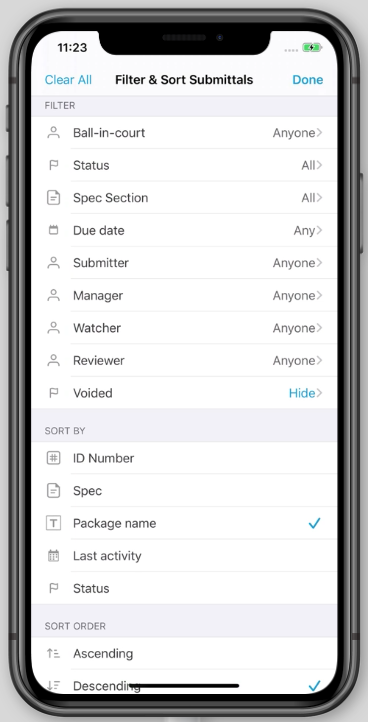 3. Upon clicking a package, you can now review all details and click any attachments