What are default report types?
All new PlanGrid projects have four (4) default report types under Field Reports:
Daily Report
Daily Safety Checklist
Job Hazard Analysis
Graph Paper
Learn more about PlanGrid's default field report templates.
iOS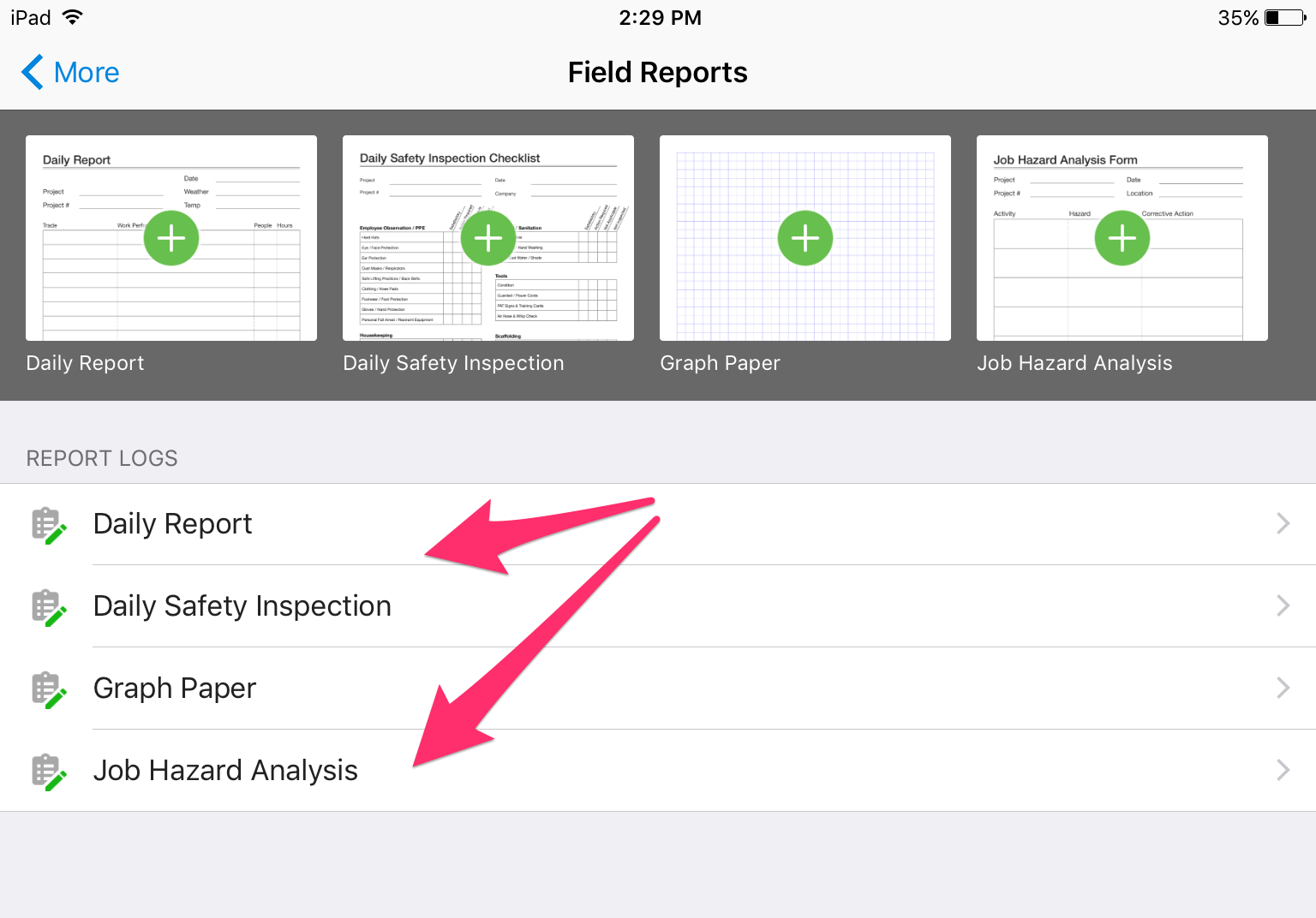 Web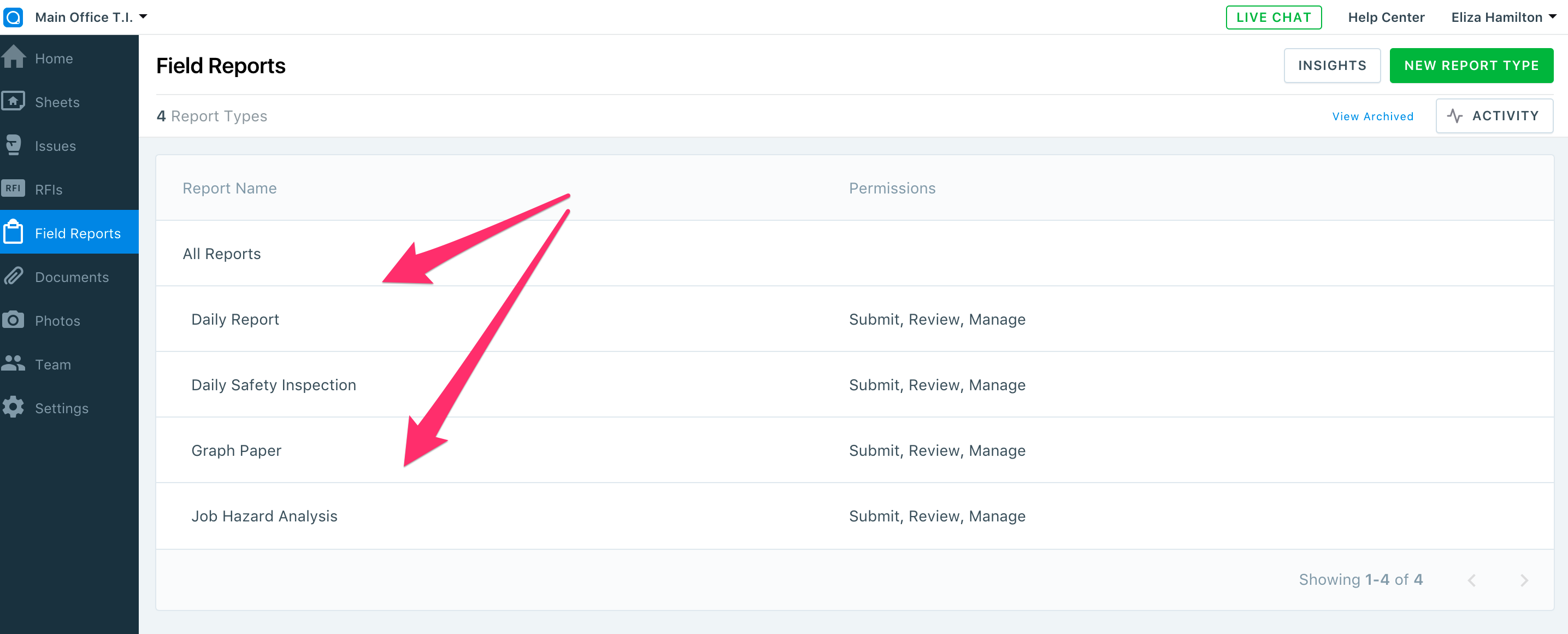 Special permissions for default report types
When new users are added to the project, they will automatically receive certain permissions on each of the default report types:
All project admins have all permission: assignee, reviewer, manager
All project power collaborators are assignees and reviewers
All collaborators are only assignees
Learn more about Field Reports specific permissions.
How can I use my own forms instead of the default report types?
If you do not want to use one of PlanGrid's default reports, no problem. You can upload your own custom forms to use as templates instead. Learn more about how to set up your own report types.
If you want to remove any of the default report types, you can simply archive it to remove it from your list of active reports. Learn more about archiving field report types.